7 Things you Should Try as a New Student at UIUC
August 19, 2022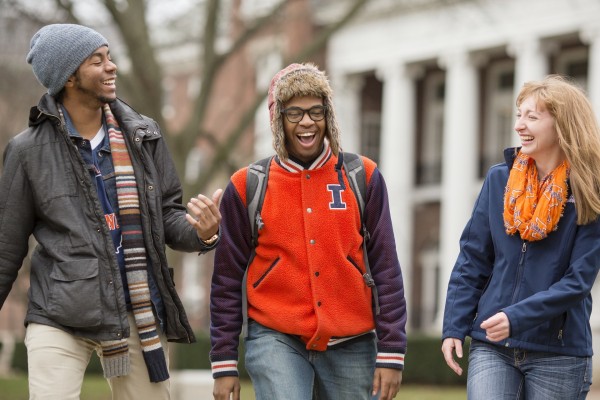 It's here again! Students are returning to Champaign-Urbana for the Fall 2022 semester and our community is livelier than ever. If you're a new student at the University of Illinois, we understand how daunting it can be to get adjusted to the new "home away from home."
You are now surrounded by new places, people, and an #OutsideofOrdinary community! For that reason, we compiled a short list of experiences you should try as you settle-in for your first year! If this isn't your first year, no worries: this guide might help you find a new favorite thing to do or place to go, too!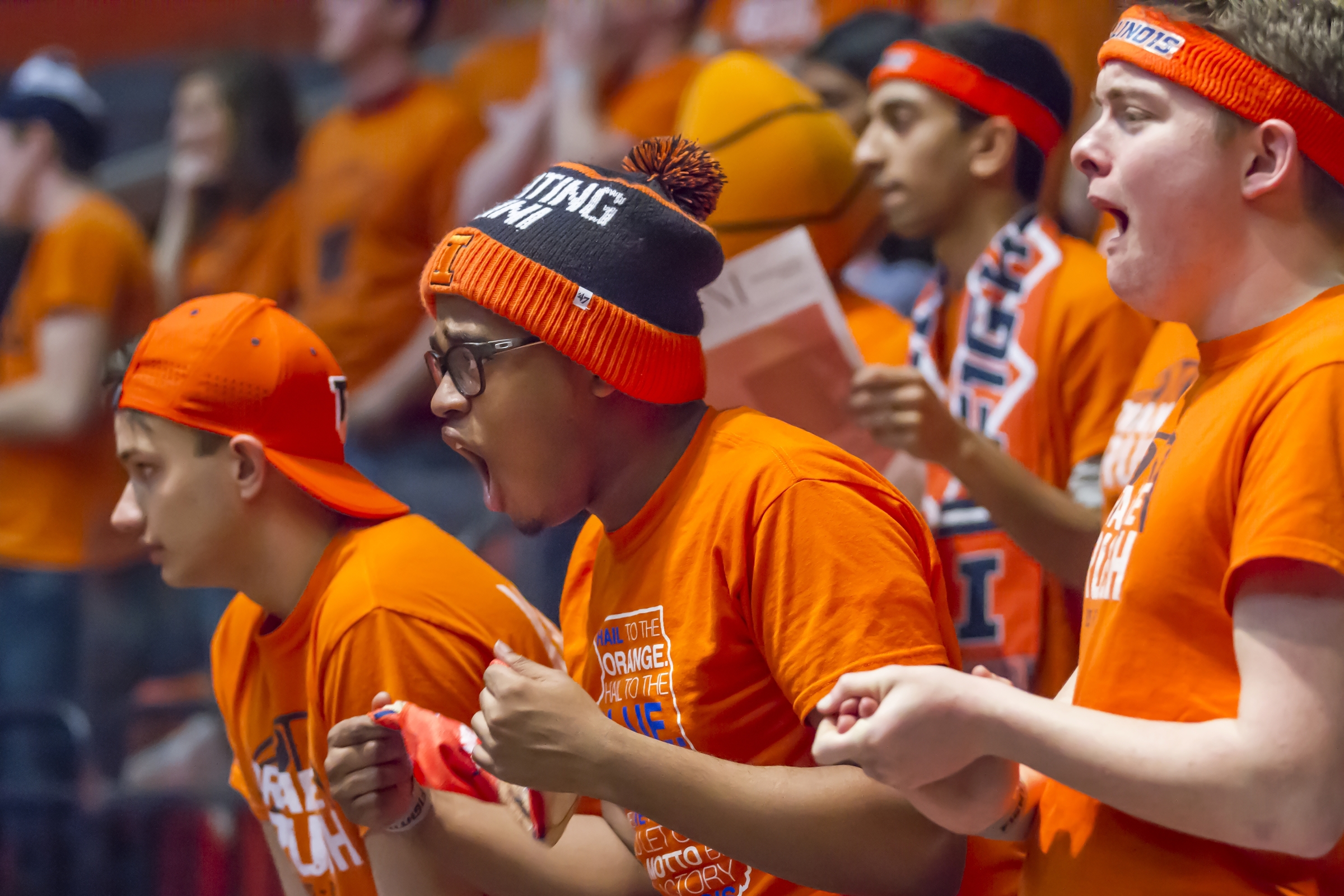 Take a selfie with the alma mater
Conveniently located at the Illini Union, right near the corner of Wright and Green Street, this statue is an iconic figure for the university and a popular backdrop for student photos. Whether you're with family, friends, or by yourself, be sure to take a selfie with the Alma Mater as an undergrad! Photo Idea: Take a picture of yourself in front of the statue as a freshman, take another one right before you graduate, and put them together as a collage. This is a great way to celebrate new beginnings, and it serves as a benchmark to see how far you've come.
Shop campustown
From Illini gear at Gameday Apparel to decorating your dorm at Green Street's Target, Campustown offers an array of choices that'll make your shopping experience worth-while. Hungry? Sink your teeth in a Carne Asada over at Maize, or try some great sushi or ramen at Sakanaya. Caffe Bene is also a great choice for your daily latte or a quick pastry. For a comprehensive list of all the businesses in Campustown, check out The Champaign Center Partnership's Campustown directory.
immerse yourself at the krannert art museum
The Krannert Art Museum (or KAM) is the premier art and culture destination at the University of Illinois in Urbana-Champaign. Aside from having over 10,000 works of art from around the globe (no big deal, right?), you can attend free concerts, dance performances, and participate in family art activities. If you're an art enthusiast, you can engage in free art tours and talk with artists and curators. Need a place to study? Check out KAM's café, or discover the Gelvin sculpture garden. You may have to go back more than once; there is so much to see at Krannert Art Museum!
Choose your favorite place to study
Speaking of studying, you can already imagine that campus has a variety of places where you can study at. If you prefer the quiet, the Main Library is a popular choice, located just south of the Main Quad. The Illini Union is another popular choice to study on UIUC campus. Not only does it have a Starbucks to keep you caffeinated and a food court to keep you nourished, but it has large, quiet rooms designed for studying. The aforementioned Caffe Bene is another great spot if you enjoy ambient noises and sounds while preparing last-minute for that exam. Grab a chair and sit by the window as you take in the natural light and the sounds of a bustling cafe as you study.
GET PSYCHED FOR GAME DAY
There's nothing quite like Game Day. Whether you're ramped up for a home Football game at Memorial Stadium or a basketball game at the State Farm Center, the energy on campus is electric. Not to mention, the Women's Volleyball team and Illini Soccer are constantly making runs for national titles. A lot of sporting events outside of Football and Basketball are free or very cheap, with the aforementioned sports offering free student days and discounts.
Connect with nature at the arboretum
Whether you love to work out, plan to grab those seasonal selfies, or need a moment of tranquility after a busy school-week, the Arboretum at the University of Illinois is a popular destination all year-round. Aside from being a popular destination for nature enthusiasts, the Arboretum is actually a living laboratory, with plant collections and outdoor spaces that support teaching, research, and public service programs of several campus units. While you're there, you should also visit Japan House, which is nestled within the Arboretum on 2000 S Lincoln Ave.Through the study of Japanese aesthetics and traditional arts, Japan House provides an essential opportunity for University students and the broader community to gain a deeper sensitivity towards diverse cultures.
tRY SOMETHING NEW OFF CAMPUS
While Campustown is amazing on its own, there is so much to discover outside of UIUC. Champaign-Urbana is home to an array of award-winning restaurants, parks and forest preserves, community events, and festivals that'll make your undergrad experience memorable for years to come. During the fall, visit Curits Orchard and try an apple slushie. Dive into the local music scene and discover your next favorite band over at Rose Bowl Tavern. Head over to Market at the Square and discover knick-knacks you won't find on campus Our Calendar of Events will help you stay in the loop of all the latest happenings going on in Champaign County.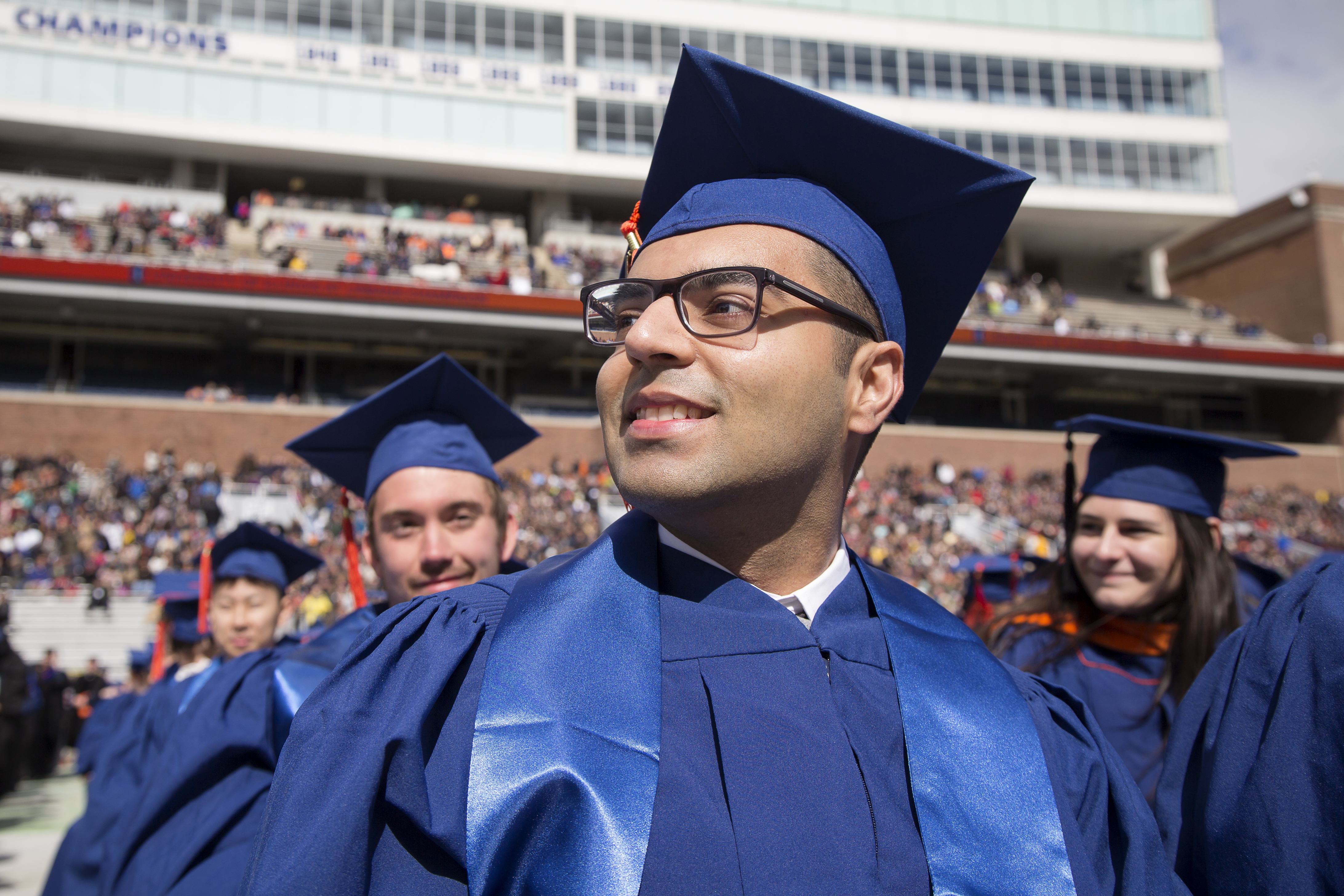 WELCOME HOME!
Lastly, remember that your time here at the University of Illinois and in our community is something you'll always hold with you! Study hard, spend time doing things you love, and soak in every moment. No matter where you go after college, our #OutsideofOrdinary community will always be yours.
Follow Visit Champaign County on Facebook, Twitter, TikTok, and Instagram! Share photos with us using the hashtag #OutsideofOrdinary and best of luck in the new semester!