Ways to Celebrate Black History Month in Champaign County
January 30, 2020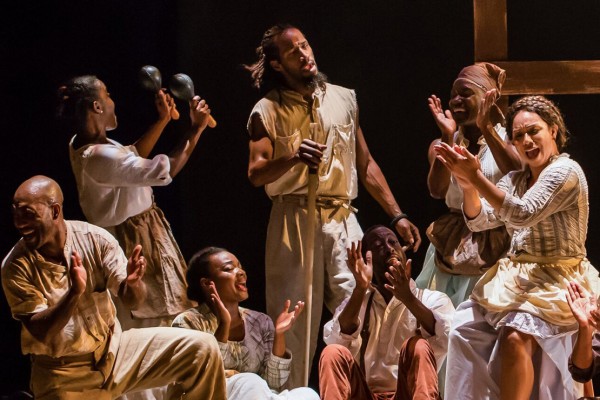 February 1 marks the first day of Black History Month. The observance is a great way to reflect on the numerous achievements and contributions African Americans made, make, and will continue to make on our communities and country. Originally, Black History Month was chosen to take place in the month of February as the birth month of two celebrated figures of the 19th century: Abraham Lincoln and Frederick Douglas.
The month-long observance originally intended to implement Black history teachings into public schools is now a chance for everyone to educate themselves on the history and contributions of Black Americans. If you're looking for ways to celebrate Black History Month in Champaign County, we have a few ideas for you!
How to Celebrate Black History Month in Champaign County
Get Educated with a Parkland College Black history month programming
While it's great to support Black Americans and the history of African Americans, it's not enough. A huge focus of Black History Month is taking time to educate one's self on the contributions and issues facing Black people in today's social climate. Parkland College is hosting a number of events worth attending, ranging from lectures to informal discussions on important Black issues, information, and concerns.
To truly celebrate Black Americans, it's important for all people, and particularly non-Black people, to educate themselves on the experiences, history, and current affairs affecting Black Americans. A majority of the events are free and open to the public.
Celebrate Black Artistic Traditions
Studying the influence of Black Americans on the arts is truly a lesson in the fabric of our nation's artistic being. Without Black men and women in music, theater, performance, and visual arts, our country would be sorely lacking many of its traditions and customs. One particular instance of the performing arts over Black History Month is being hosted at the Krannert Center for the Performing Arts. Step Afika!: Drumfolk is a performance by the first professional organization dedicated to the African-American tradition of stepping.
Returning for their third performance at the KCPA, Drumfolk reflects on the harsh conditions in the American South that coincided with the practice of these transcendent musical forms and how the fortitude of people who were enslaved enabled the birth of new, inspiring traditions such as spirituals, field hollers, and shouts. Two performances on February 6 and 7 are surely not-to-miss.
Support Local Black Businesses
If you're not familiar with Buy Black Chambana, then there's truly no time like Black History Month to engage and support this crucial organization. From the Urban Market to to Buy Black Subscription boxes, the website highlights businesses and events which support Black residents of the Champaign County area. Buy Black Chambana puts it best:
"When you support a black business, you help close the racial wealth gap, strengthen local economies, foster job creation, celebrate black culture, and hold other companies accountable." - Buy Black Chambana
Have a Black History Month Event You'd Like to See on Our Calendar?
We're always adding upcoming events to our Calendar of Events, but if there's something you'd like us to add as we celebrate Black History Month in Champaign County, feel free to submit an event here.
Happy Black History month from the Visit Champaign County team!
Featured Image Credit: Krannert Center for the Performing Arts and Step Afika!