Rantoul Sports Complex: A Game-Changer for Sports Tourism
March 23, 2021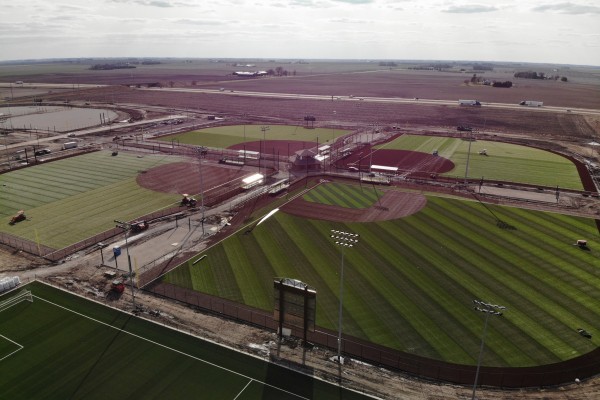 Sports tourism impacts the greater Champaign County area in many ways. Most of us know that game day for the Fighting Illini football team brings in plenty of fans to our community. Likewise, the Illinois Marathon is a huge draw for countless participants around the country and world. Sports tourism is more than just those events, and in many ways, youth sports and tournaments that bring in tens of thousands of dollars for the local economy are some of the most consistent forms of economic impact for local towns and villages.
The new Rantoul Sports Complex, poised to open for tournament play in April, isn't just another site to host games and events. It's an investment in the future of Rantoul and Champaign County, and one that's already proving to be quite impactful for all involved.
get to know the Rantoul sports complex: Champaign county's transformative new sports tournament site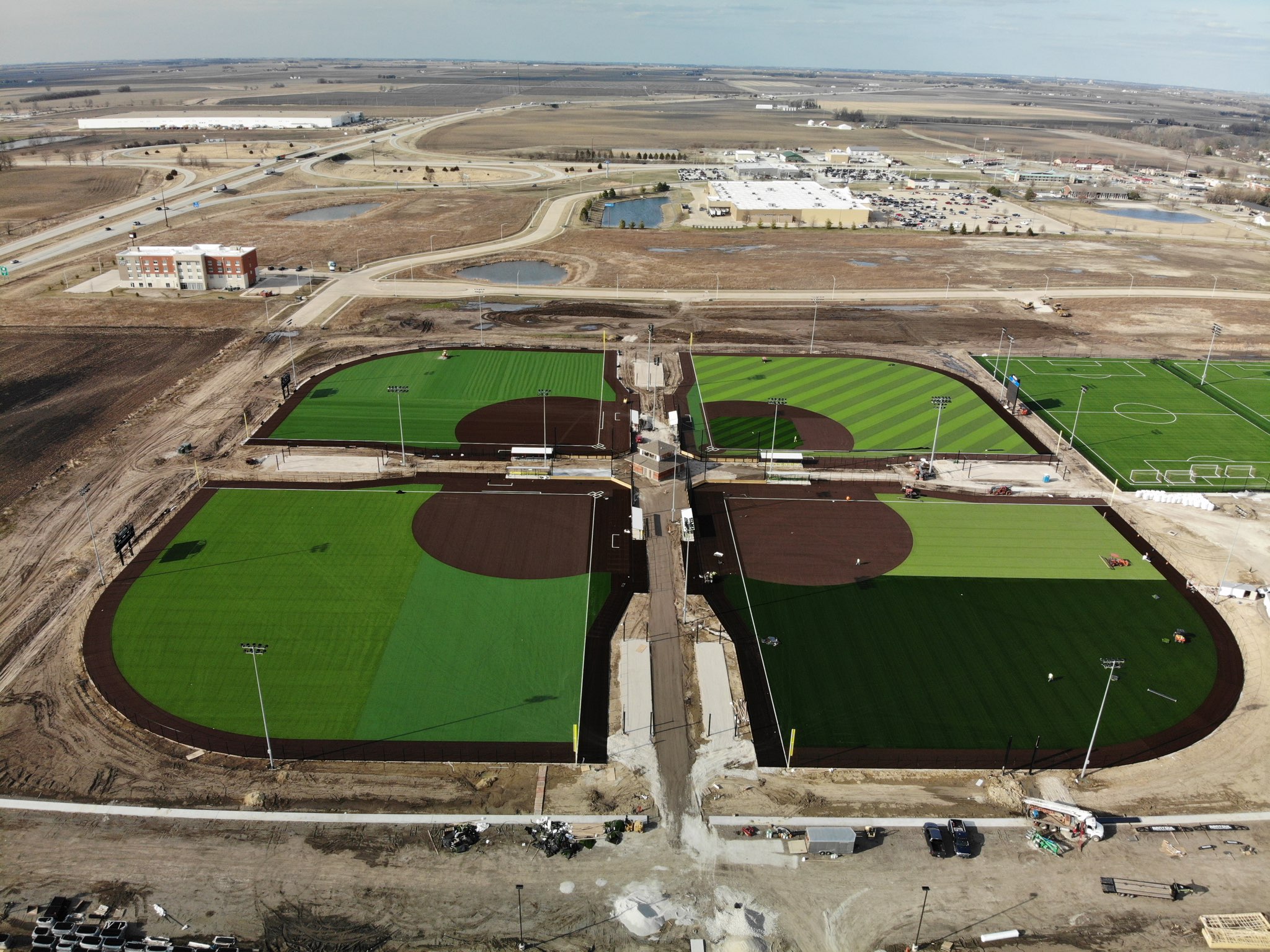 Across over 60 acres of West Rantoul, the newly constructed Rantoul Sports Complex is a gorgeous space that immediately invokes visions of sports tournaments and local league play. The complex boasts 8 baseball/softball fields, 2 Little League/Challenger Fields, and 8 soccer/football/rugby/lacrosse multi-purpose fields, which also can be used for many other sports and non-sport activities.
Second in size only to the University of Illinois for sports tourism opportunities the Rantoul Sports Complex expands what's an already alluring destination for local, regional, and national sports planners. The main draw in terms of tournaments is simple: this new, state-of-the-art facility is in a county where three major interstates pass through. St. Louis, Indianapolis, and Chicago are all cities that have easy access to Champaign County, and when arriving for a sports tournament in Rantoul, visitors will be able to check into a hotel and be at the field within 10 minutes.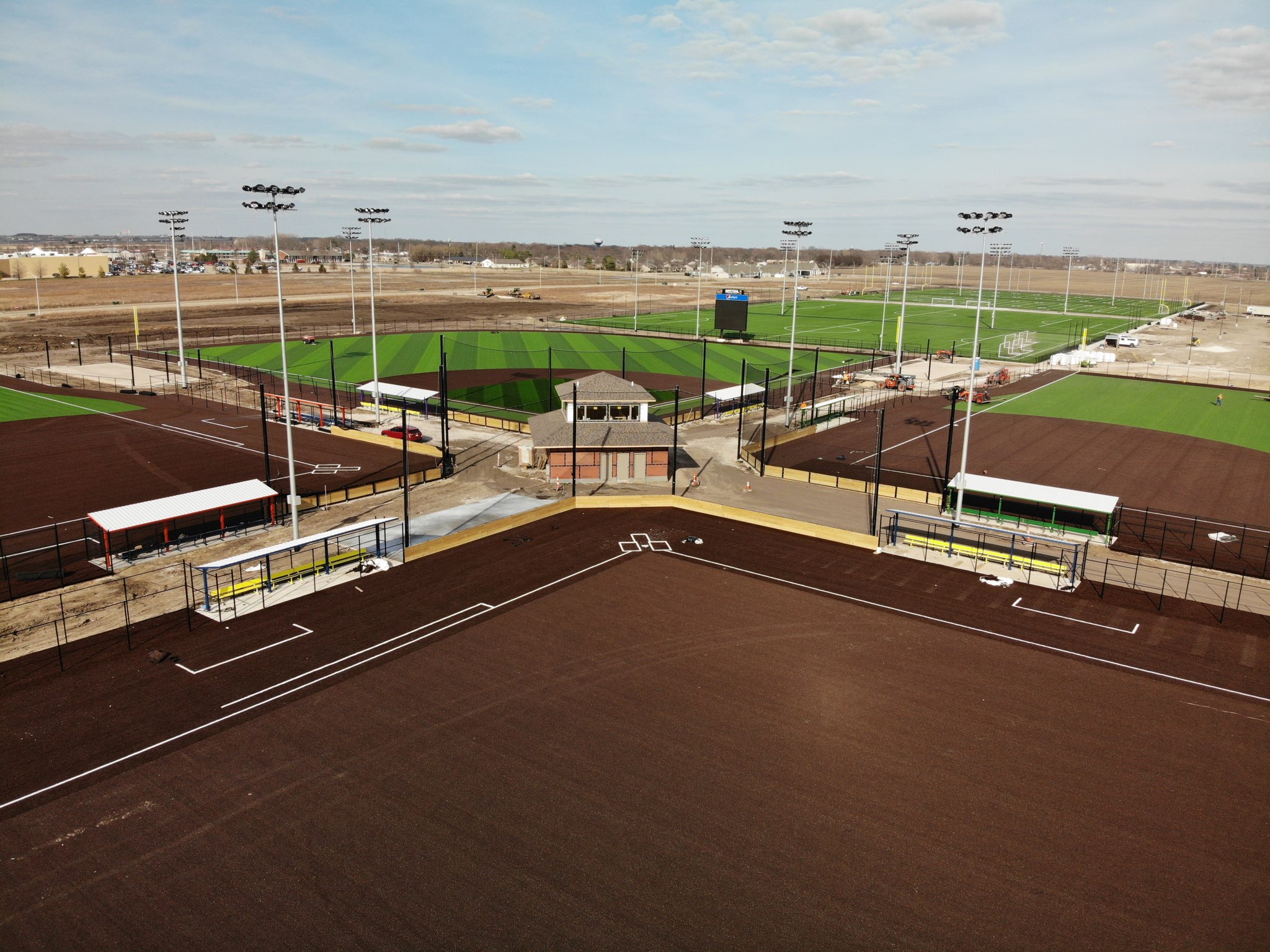 Every element of the Rantoul Sports Complex's construction intended on making the site one of the most competitive facilities of its kind in the Midwest. For parents and families, that means close parking to fields, a splash pad, and a playground. The benefits extend to the players who will take these fields for games with things like LED lights and synthetic turf.
It's no surprise that Champaign County stands to benefit a lot from this new complex, with the economic impact reaching all the way to Champaign and Urbana on tournament weekends. Even to a greater extent, Rantoul is really expected to see a big increase in revenue as well. Local businesses and restaurants will be nearby stops for countless tournament-goers over the course of a year. With a new complex comes new businesses as well as expanded housing developments. In the immediate future, new hotel developments, restaurants, and a 36-hole miniature golf course are all in the works. A few years from now, and decades down the road, the sky's truly the limit for this site's impact on the local economy.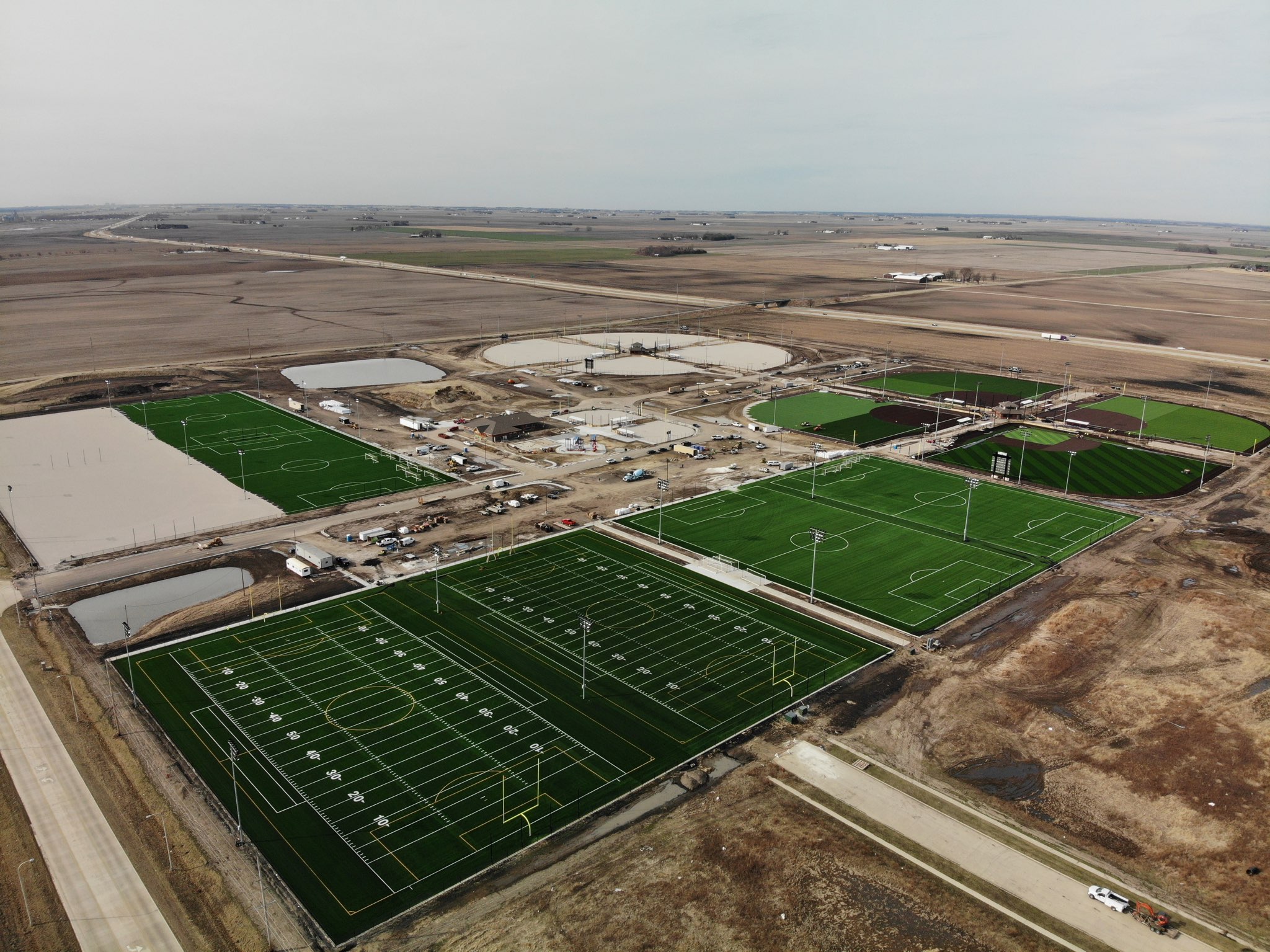 Because this is a community-minded project, opportunities for Rantoul residents to utilize the fields are going to be made available as well. On top of local teams entering the tournaments hosted at the Rantoul Sports Complex, plans will allow for high school games to take place here and even marching band practices and events.
Estimates for 2021 indicate that around 250,000 people from out-of-town will come to the Rantoul Sports Complex for scheduled events. With COVID-19 just now beginning to subside and state guidelines loosening restrictions, staying safe at the complex will continue to be a priority. With plenty of room to spread out outdoors, masks and distancing encouraged on-site, and Champaign County Public Health District cleaning guidelines applied to facility cleaning standards, the Rantoul Sports Complex looks forward to hosting its first tournament beginning on April 16.
For more information, check out all of the photos and info on the Rantoul Sports Complex website. Likewise, keep up with events, news, and information from Visit Champaign County on our social media channels. Give us a like or follow on Facebook, Twitter, and Instagram!