2022 Fourth of July Events in the Champaign County Area
June 30, 2022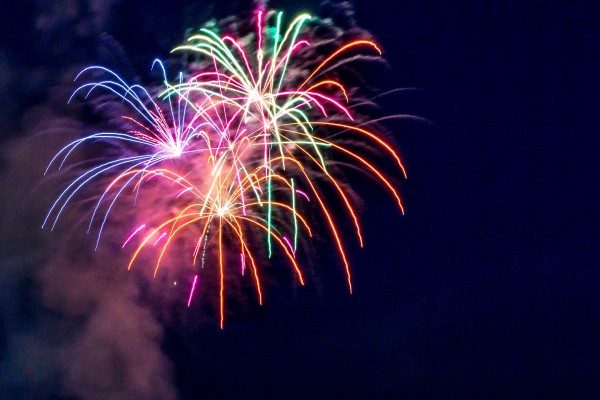 We're already at the point in the year where it's time to break out the sparklers and firecracker popsicles! If you're eager to make plans for the holiday weekend, then there's good news. Fourth of July events in the Champaign County Area start as early as this weekend! Here's your guide to the major celebrations, parades, and fireworks displays taking place this year.
FREEDOM CELEBRATIONS AND FOURTH OF JULY EVENTS IN CHAMPAIGN COUNTY
Here's your guide to the Fourth of July fireworks, parades, and celebrations taking place in Champaign, Urbana, and beyond!
Savoy kicks off the weekend festivities from 3 to 10 p.m. at 1700 Block of Woodfield Dr.! There will be live music featuring Blues from Kilborn Alley and Twilight Zona, food trucks, a Taekwondo demonstration, and a doughnut-eating contest for adults!
Freedom Fest at Lake of the Woods Forest Preserve in Mahomet is another event we're excited to see return! Music begins at 4 p.m., and at 9 p.m., after a tribute to our service men and women, watch as a spectacular fireworks display lights up the lake!
Come out to the #1 Winery in the Champaign area and enjoy the musical stylings of Levi Herman and Stumpy Joe! There will also be an inflatable ride-on bull from 5 to 8 p.m.. No Cover!
The beautiful gardens of Allerton Park is a perfect venue for the Reds, Whites, and Blues Concert Series! Longtime blues artists Billy Galt & The Blues Deacons and Mississippi Heat will provide the music, along with food (available for purchase) from Mama D's Smokehouse and BBQ and Jimmy John's.
Enjoy a display of fireworks after dusk at the Rantoul Aviation Center at 9:30pm!
The annual RACC 4th of July parade is back on Monday, July 4th at 9:30 am. There will be CANDY! The parade starts at MapleGrove Plaza, turning right onto 136, then another right onto Grove Street, left on Fredrick and then through to end at Wabash Park.
Last but not least, the Champaign County Freedom Celebration will kick off a fireworks display around 9:30 PM on Independence Day.
Keep up with more events, news, and information from Visit Champaign County on our social media channels. Give us a like or follow on Facebook, Twitter, TikTok, and Instagram!