Communal Comforts to Tackle Post-Holiday Blues
January 9, 2023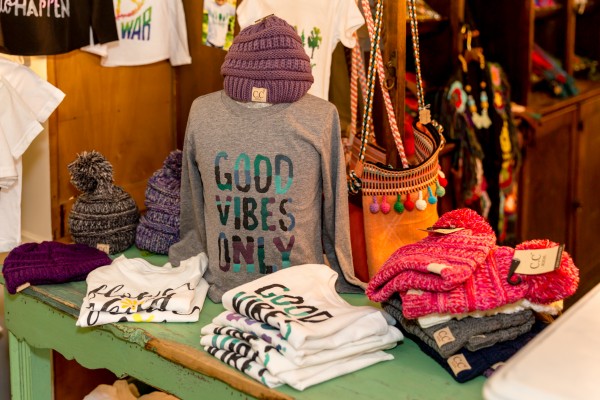 Whether you're bummed that the family gatherings are over, or if the holidays are simply a difficult time for you—getting back into a routine after the festivities can be tiring and cumbersome. The silver lining? You are not alone in this, and Champaign-Urbana has a variety of ways to help. From sipping on locally roasted coffee to buying your next favorite read, here are some communal comforts to tackle the post-holiday blues.
Soothe your Palette with Artisan Coffee
Nothing beats a warm beverage when you need a little pick-me-up, and The Greatest Midwestern Food Town has that covered. Page Roasting Co. is beloved in Champaign-Urbana for its quality coffee and artisanal blends. You can find their coffee by frequenting Harvest Market, Common Ground Food Co-Op, Artmart, and Flying Machine Avionics. Speaking of Flying Machine, their specialty coffees are a must-try for that extra self-care measure. Their Harvest Moon Latte with Saffron, sea salt, and maple syrup is out-of-this-world! The Rosemary Mocha is also a community favorite with two simple ingredients: Rosemary syrup and chocolate. Try it either warm or iced—you can thank us later.
For the tea lovers…
We understand that not everyone drinks coffee, and a wonderful alternative would be Walnut Street Tea Company. With over 500 assorted teas (and coffees!), favorites like Jasmine Green or Earl of Walnut (black tea leaves scented with bergamot oil) are a perfect remedy for the post-holiday slump. The best part? You can brew them in the comfort of your own home!
Bundle up With a new Winter Wardrobe
January is notorious for that "true winter" midwestern climate, which means harsher weather, lack of sunlight, and you guessed it—a culprit of the post-holiday blues. They say retail therapy works, so why not treat yourself to a new winter coat or some accessories? Bohemia on Main and Circles Boutique offer a variety of women's apparel such as coats, scarves, jackets, boots, and beanies. Joseph Kuhn & Company may specialize in sportswear and men's suits, but don't let that fool you—they also house a variety of winter apparel that'll keep you looking chic and warm!
Snuggle with your Favorite Read
Nothing says self-care more than a cozy atmosphere and a newly bought book by your side. Jane Addams Book Shop is a community gem, and is known for its repertoire of novels from classic reads to contemporary works. With over three stories of books at every side, it's hard not to get lost in a read while marveling at its vast collection. The Literary Book Bar is also a great option for those indie novels you can't seem to find anywhere else, and it doubles as a place to grab a bite to eat, meet up with a friend, or specialty cocktails and wine as you find a spot to read. Don't forget to visit your local libraries: the Champaign Public Library, Urbana Free Library and the Douglass Branch Library!
Unleash your Inner Artist
Having a means to express yourself creatively is one of the best remedies to get over a slump. Fortunately, we are an art-forward community with colorful murals and a vast pool of incredible local talent. If you're looking to get your art on, make a trip to Art Coop. Inclusive, welcoming, and accessible, the Art Coop has everything you need to start creating, from decorative pens, canvases, brushes, pencils, and so much more. If you're looking to paint at your own pace with a community of other fellow artists, we recommend heading over to Prism Studios on 1207 S. Mattis Avenue. Prism Studios' mission is to provide art for all in a safe and welcoming environment. For a close-up of their hours, you can click here!
Discover one of our Local Events through our Events Calendar!
Okay—this may be a no brainer, but sometimes getting out into your community can be transformative for your mental health and wellness. Luckily, we have plenty of events lined up so you can tackle that post-holiday slump. For a full comprehensive list of all the events for January, click here.
How do you self-care?
Self-care after the holidays looks a bit different on each individual, but hopefully these communal comforts can help you get back on track. What do you do for self-care in our community? Let us know on Facebook, Twitter, TikTok, and Instagram!