Spotlight: Kreative Vision Photography
February 15, 2023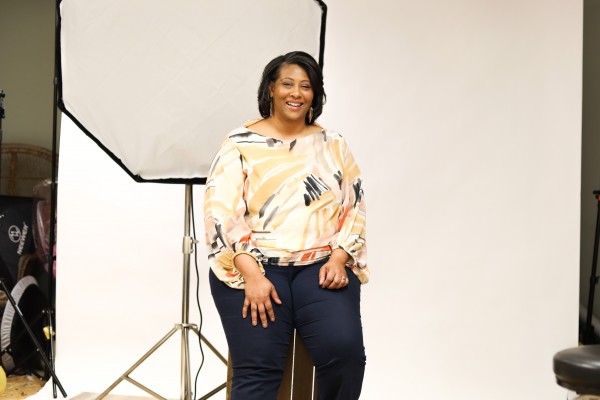 The world of art, in all its forms, has a funny way of impacting creatives at different points in their lives. For Evette Campbell, owner and founder of Kreative Vision Photography in Champaign, that defining moment followed her ever since she was a little girl—she is a natural born creative.
*Featured Image: Evette Campbell in her studio space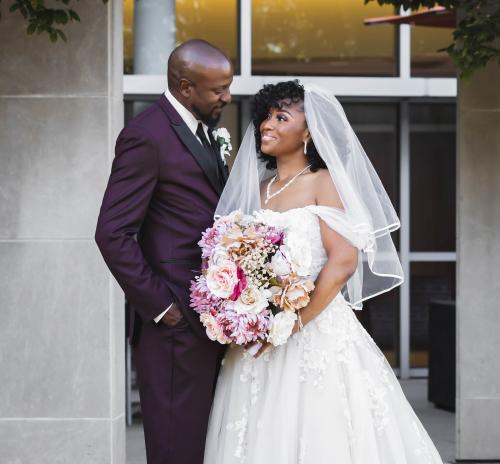 A Northern Virginia native who lived in Germany for 6 years, Georgia, Colorado, and moved to Champaign when her father got out of the military, Evette has always loved art in all types of forms. "I remember being young and my mom would buy me anything from crocheting materials, painting, and art supplies" she doted.
It wasn't until she attended a photography class at Parkland College where she took an interest in the craft. "This is probably the best way for me to show my art—through photography," she said. Fast forward several years later with a family of her own, Evette credits her daughter for getting her back into photography. "When my daughter started liking taking photos, I said you know what? I'm gonna get my camera out, kinda get back into it a little bit and we can do it together."
The mother-daughter pair collaborated and worked on projects together until Evette shared samples of her work on Facebook, and the rest is history. Evette started her photography business, and word of mouth traveled fast. With the help of the community, Evette was finding herself immersed in projects: from graduation photos, holiday-themed photoshoots, headshots, and much more.
Three years after starting her business, she had more requests to do studio work. At first, Evette would practice studio photography in her kitchen, setting up the backdrops and lighting (which eventually got on her husband's nerves), until one day, enough was enough. Evette no longer felt comfortable having so many people in her home, and it was time to seek out a new space.
Kreative Vision Photography now resides in Northwest Champaign, but it wasn't long until COVID-19 swept the world. Luckily for her, she moved all of her photoshoots outdoors and continued to find success, even after the CDC loosened up their safety protocols.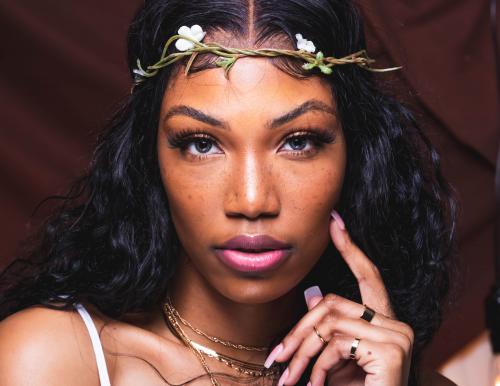 Nowadays, Kreative Vision Photography is flourishing. The open space in her studio allows her to run-free with a plethora of ideas—she explores various different styles and enjoys thinking outside of the box. Evette also enjoys collaborating with different photographers and models in the Champaign-Urbana area. In fact, Kreative Vision Photography has been published seven times, including in Vigour Magazine, Arrant Magazine, Edith Magazine, and others.
As one of the only Black photographers in the Champaign County Area with a studio space, Evette strongly believes it's necessary to provide her community with quality, affordable, and accessible photography. She also emphasizes the importance of having a photographer who can properly edit darker skin tones, no matter what subtle hues or undertones someone has. Representation matters.
When asked what the future looks like for Kreative Vision Photography, she says she wants to keep learning, try new photography techniques, and eventually—get a bigger studio space.
To view Evette's work, you can check out her website here. kreativevisionphotography.com
Facebook: kreativevisionphotography
Instagram: @kreativevisionphotography