CBPB Popcorn Shop
1506 S. Neil St.
Champaign, Illinois 61820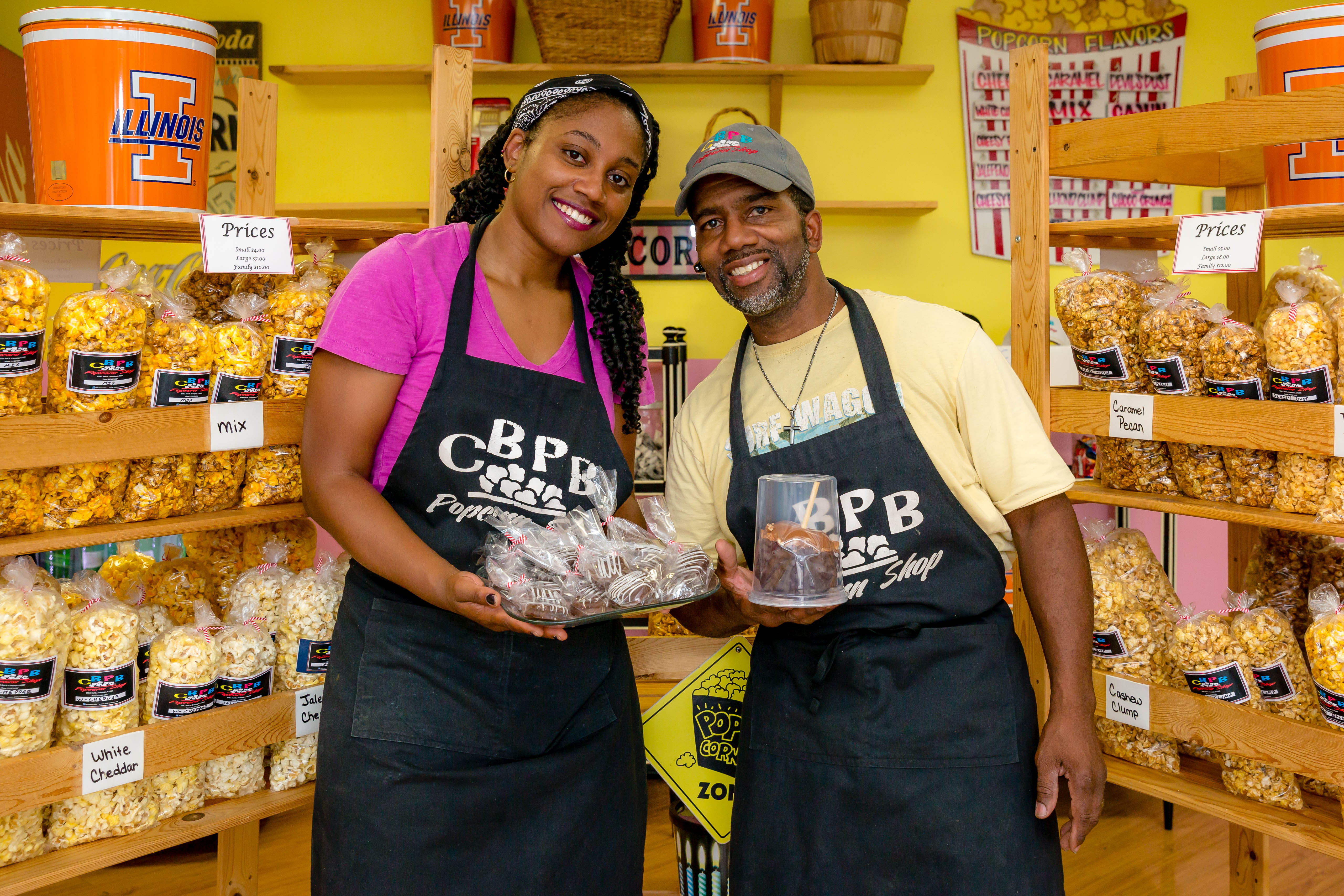 Sweet or salty? This is the choice you face as you look to select that must-have snack. At CBPB Popcorn Shop, you don't have to make a choice. Upon entering the store, you're greeted with bags of various flavors of popcorn from sweet to savory. Meanwhile, a display of decadent caramel apples will tempt you into a sweet treat you didn't know you needed.


When business partners Alven and Isis opened CBPB Popcorn Shop nearly 11 years ago, it was because of their love of treats. At the time, there wasn't a locally-owned shop in town. "There was a void that we wanted to fill. We weren't the only ones who craved popcorn and treats as much as we did."


They were right. Since opening, the community has embraced the shop, located off Neil St. and Kirby Ave.—an ideal location to pick up treats before you head out to tailgate. Their treats go well beyond the individual indulgence, the owners often fulfill requests for friends, family, and co-workers, perfect for gift baskets or just to show someone you care.


It's not just the smile and the fantastic customer service you get that keeps you coming back, it's the old-fashioned way of preparing their snacks that make you crave them more and more. "Sweet and simple," says Alven. "We make sure our products have a lot of flavor and we make it a point to treat our customers like family, so when they enter our store they feel comfortable and happy."


We all have our favorites, just ask the Visit Champaign County team about their varied tastes on popcorn from the Jalapeno Cheddar to the Cheesy Ranch to Almond Crunch. But CBPB notes that the caramel apples are their most popular treat. They hand-pick and dip each apple themselves. "It's a fun process," and we can see why. Flavors like Apple Cobbler, Birthday Cake, Peanut Butter Overload, Turtle, and Cookies-n-Cream can certainly provide delight not only in creating, but in serving them up. "We love seeing the joy customers show when they get our apples."


Alven and Isis hope to be in Champaign-Urbana for a long time, with hopes of multiple locations in town for locals and visitors to experience, including their pop-ups at the State Farm Center and Memorial Stadium during games. Stop in and discover your newest craving, because they love nothing more than making people smile.



Accessible
Locally Owned
Black Owned
Women Owned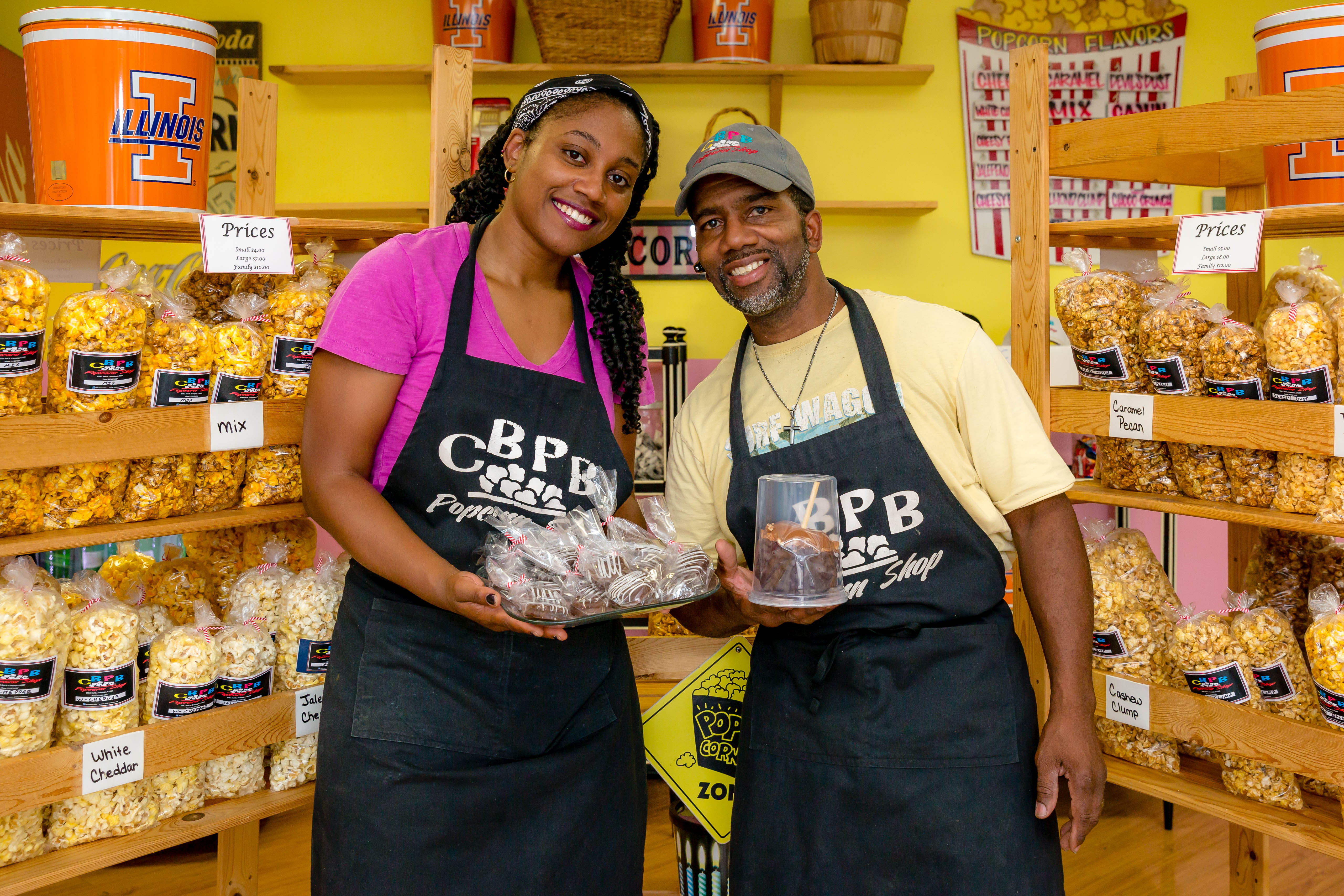 1506 S. Neil St.
Champaign, Illinois 61820