Women Owned Businesses to Support and Shop in Champaign County
March 14, 2023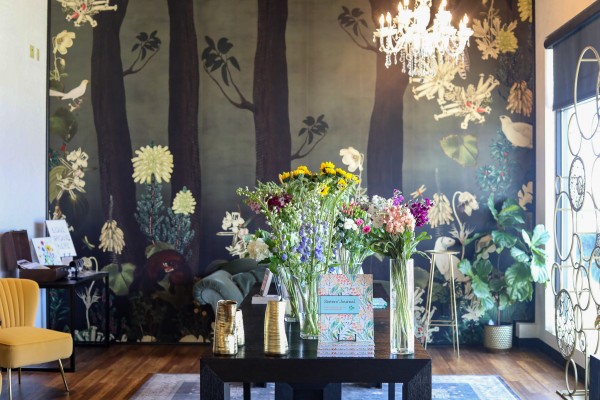 When you choose to shop local, you're putting your money into a local economy that builds our communities through economic development, entrepreneurial spirit, and strong, robust reasons to choose a neighborhood retailer over the big-box stores. Taking things one step further and shopping women-owned businesses even further supports the creative, innovative women in our community who run our favorite shops and stores.
Across the greater Champaign County area, you'll find women owned businesses that sell clothing, coffee, home decor, books, natural beauty products, and so much more. You can sort by women-owned business in our Shopping Directory, or check out a few of our favorite options here!
OUTSIDE OF ORDINARY WOMEN OWNED BUSINESSES TO CHECK OUT IN CHAMPAIGN COUNTY
When it's time to update the wardrobe with new attire, Champaign County is the place to shop. A lot of great businesses in our area stock up on options ranging from casual and athleisure wear to outfit options for fancier nights out and special occasions! A great place to stock up on everything you'll need is Bohemia. From beanies to scarves, beautifully printed dresses and statement bags, this is a stellar stop in our area for all things to keep you stylish all year long. Fashionable styles for the finest in today's fashion trends are easy to shop as well thanks to Apricot Lane Boutique in Champaign, or Checkered Moon located near Harvest Market in Champaign.
While clothing helps ensure you look great, your home needs the perfect home decor to look its best too. When you're itching for new home fashions, you'll want to make sure to make a stop at Catherine's Gallery. Located in Sullivan, this shop has everything you need: Sleek furniture, accented tables, an array of home accessories like clocks, baskets, cups, decorative towels—just about anything you can think of! If you want to take a peek in their store from the comfort of your own home, you can take a virtual tour by clicking here! Find even more incredible pieces for the home such as decorative signs and accessories at Downtown Design Studio in Tuscola, or fill up your home with locally-made art at The Gilbert Gallery located in Urbana.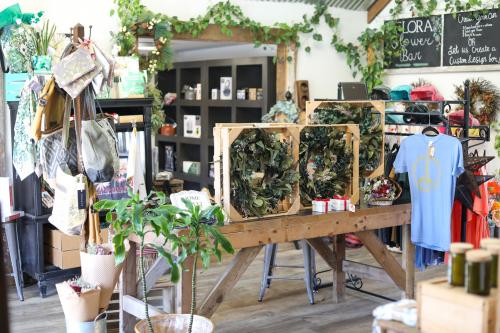 While we're talking about home items, we can't forget one of the most important accents to your sanctuary: House plants! Planted is your new women-owned plant shop in town, with a vast selection of succulents, easy-to-manage plants like the Snake plant or the ZZ Plant, or rarities like the variegated Thai Monstera. Another plant store you should visit is Flora Design Studio LLC in Mahomet. Not only do they supply plants and succulents, they also have a variety of fresh-cut bouquets that will add a splash of color into your home. Did we mention they're home to a variety of locally-made accessories such as bracelets, necklaces and pins? The CU Flower House by A. Hunt Design is another must-see for beautiful floral arrangements and locally-made products. For the ultimate self-care haul, make sure to stop at the nearby Walnut Street Tea Company. This mother-daughter-duo-owned shop has over 500 types of teas to choose from, as well as coffee, mugs, accented towels, and other kitchenware accessories.
Not too far from Walnut Street Tea Company is another store that will come in handy - especially for bookworms! When you're ready for a new read, whether it's the latest best-seller or a classic you haven't gotten around to yet, The Literary in Downtown Champaign is a great place to stop. Whether you're in the mood for fiction, non-fiction, or just about any genre, they have it here! Plus, they're attached to a full bakery and kitchen run by Hopscotch, so you can even get started on your read in-store while you enjoy a cocktail, quick bite to eat, and so much more.
Lastly, that book you pick up is going to go great with something from Flying Machine Avionics Coffee Shop. With a menu you can't find anywhere else, you'll be able to pair a good read with everything from artisan coffee, specialty lattes, teas, and comfort eats.
SHOP LOCAL AND PURPOSEFULLY
With so many local businesses in the greater Champaign County area, you can find just about anything from home decor to delicious cuisine. The next time you're out and about shopping for someone, consider shopping local.
Likewise, find more stories like this on our social media channels; give us a follow on Facebook, Twitter, TikTok, and Instagram.