Hot Rod Power Tour Returns to State Farm Center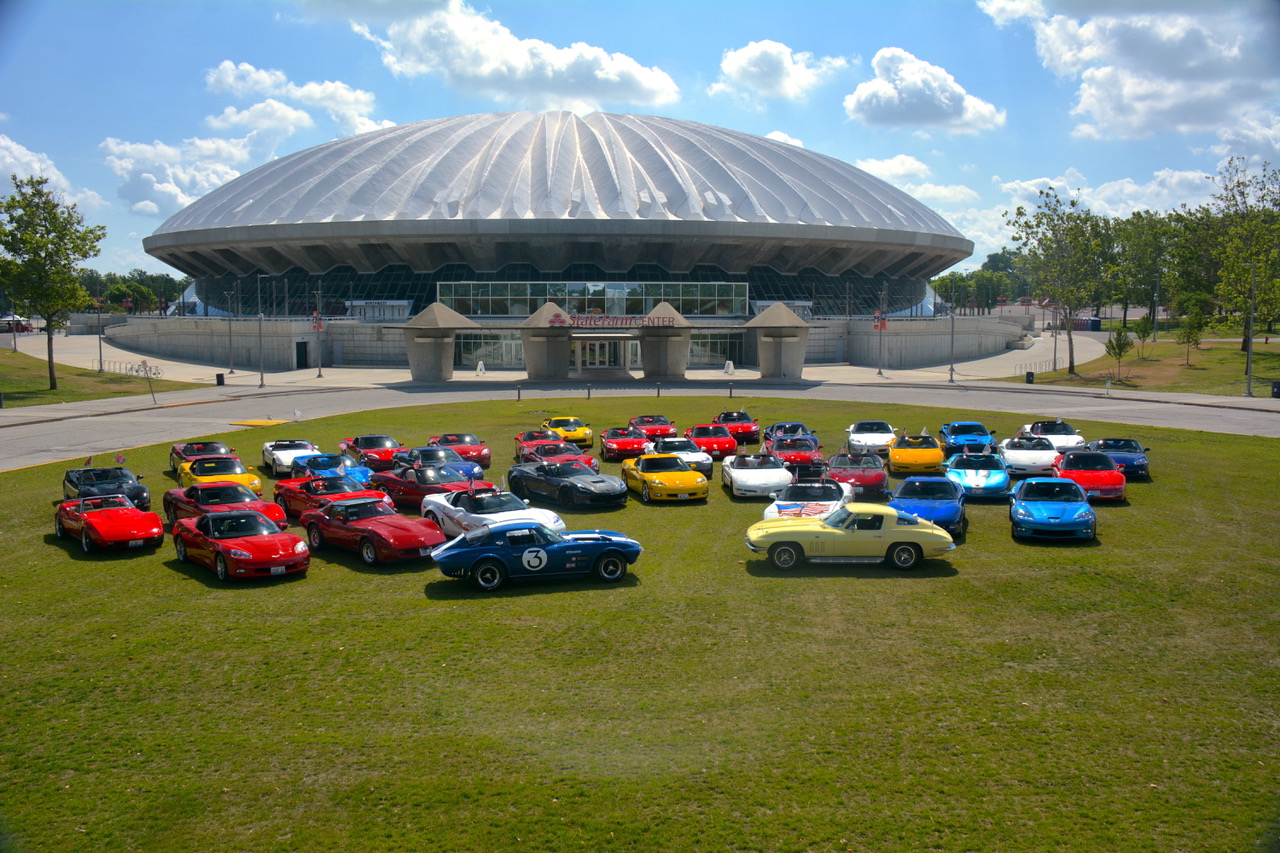 Visit Champaign County is bringing the popular HOT ROD Power Tour back to Champaign County on Tuesday, June 11, 2020, the fourth time it will pass through Central Illinois. The 26th consecutive year for this "ultimate Hot Rodder vacation" will have cars cruising into the State Farm Center for residents and visitors to enjoy.
"This event has been embraced by this community," exclaims Jayne DeLuce, President & CEO of Visit Champaign County. "Each year we host, we hear from the attendees how much they enjoy their time in Champaign. The community has embraced this event and continues to benefit from the additional foot-traffic in area restaurants, shops and hotels."
The Hot Rod Power Tour stopped in Champaign County at the State Farm Center (then Assembly Hall) in June 2012 and had the highest number of one-day registrations in tour history with over 3,000 cars in attendance. In 2015, the tour traveled to Parkland College, with the state-of-the-art Applied Technology Center on campus, and again had the highest participation along the tour with 3,700 registered cars. The last time the event rolled through was 2017 at the State Farm Center with over 4,000 registered. "We hope we can continue to break attendance records in Champaign and demonstrate why we are an Outside of Ordinary community," states DeLuce.
Champaign County will be the fifth stop on a seven-day tour, which starts in Norwalk, Ohio on June 7, and concludes in Madison, Wisconsin on June 13. In addition to thousands of cars, DeLuce anticipates 250 participating vendors at the State Farm Center, that will also take advantage of all the community has to offer.
Widely considered to be the finest high-end automotive tour in the world, the Hot Rod Power Tour embodies everything that Hot Rod Magazine has represented throughout its 65-year history.
For more information on Hot Rod Magazine and the Hot Rod Power Tour, visit www.hotrod.com.