Cold-Weather Goods to Keep You Warm and Comfy
February 21, 2023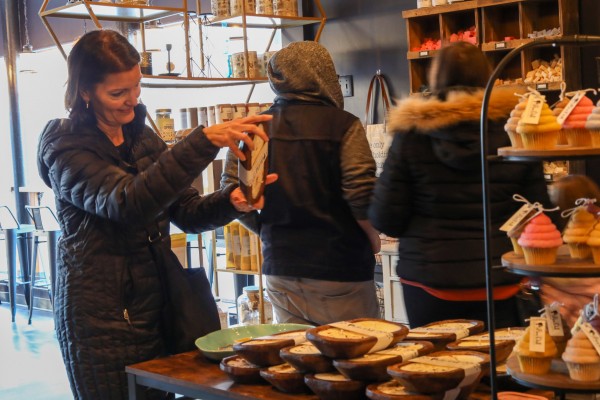 It's all too familiar to us in the greater Champaign County area: February often teases us with a few days in the 50s only to send temperatures plummeting back down. While winter brings some truly beautiful sights to see and beloved events, it's also tough to manage if you're not prepared for the cooler air. From stocking up for sweater weather to comfort items to keep you cozy, here are some cold-weather goods that you rely on to get you through the final stretch of winter.
cozy, comfy, and warm - Champaign county cold-weather must have items
The first thing many think of when it comes to staying warm is the right attire. A lot of great businesses in our area stock up on cold weather wears to ensure the elements don't get the better of you. A great place to stock up on all things sweaters, coats, and more is Fira Boutique. With a keen sense for up to date fashion trends and clothes that feel as good as they look, this is a stellar stop in our area for all things to keep you looking chic and warm!
When you're inside, it's not always about feeling warm as it is warming up your home decor. A lot of us start to search for winter home fashions, you'll want to make sure to make a stop at Ms. Becky's Country Primitive Gifts & Decor in Homer. This shop has helped residents and visitors to Champaign County for years in their mission to find those perfect items to keep a cozy home feel welcoming in the winter. Of course, their seasonal displays for every holiday throughout the year is also a treat!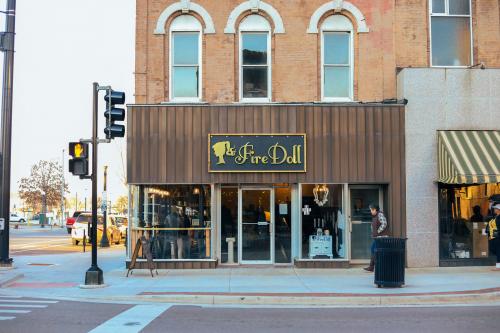 While we're talking about home items, we can't forget the comfort a fantastic scented candle can bring to the home. Your new favorite stop for shopping locally made candles is sure to be Champaign's Fire Doll Studio, and they just moved into their new space at 29 E Main Street! Here you'll find artisan candles, candle accessories, bath & body products, stationary, and much much more. If you're thinking seasonal scents, then you'll be pleased to find a wide array awaiting you here at Fire Doll!
Not too far from Fire Doll is another new shop that will come in handy during these colder months. When it gets chilly outside, a lot of us like to head indoors in the evening and curl up with a good book. The Literary in Downtown Champaign is a great place to pick up a good read, whether you're in the mood for fiction, non-fiction, or just about any genre! Plus, they're attached to a full bakery and kitchen run by Hopscotch, so you can even get started on your read in-store.
Lastly, that book you pick up is going to go great with something from Geschenk Coffee, Café & Gifts in St. Joseph. With great baked goods to-go and even kits to bake from home, you'll be able to pair a good read with everything from artisan coffee, cute kitchen items, and gifts if you're buying for others while you're at it.
Shop local and purposefully this holiday season
Fun fact: every business featured in this cold-weather goods list is fully or partially woman-owned! Visit Champaign County is working to highlight women-owned and led businesses in collaboration with Miss Market, a local business aimed at helping customers discover and shop women-owned, led, and founded businesses and brands both locally and on a national-scale. Be sure to check them out at The Miss Market on Facebook and Instagram, or visit their website at themissmarket.com.
Likewise, find more stories like this on our social media channels; give us a follow on Facebook, Twitter, TikTok, and Instagram.