Hot Spots to Get Your Art & Music Fix
March 7, 2023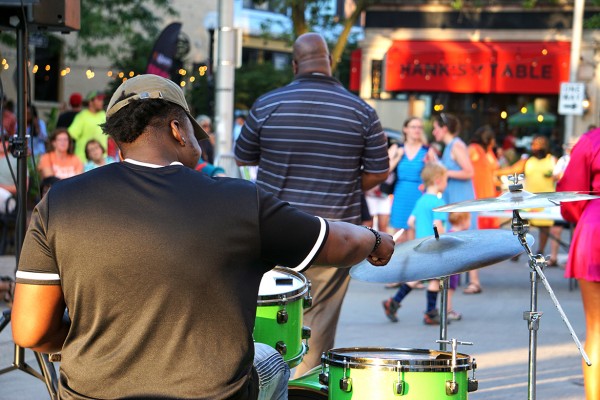 Hot Spots to Get Your Art & Music Fix
Arts & culture are the foundation of the Champaign-Urbana area. At every turn, you'll find public art sculptures, murals, live music, and local art. Spring and summer are the ideal times to get out and enjoy this vibrant scene, with options to explore both indoor and outdoor spaces. We're giving you our top recommendations for outdoor live music, opportunities to shop local art, and what museums to visit.
Outdoor Live Music
Friday Night Live—We're ready to bring back our local musicians to downtown Champaign on our warm summer nights. Find a spot on the many patios at our bars and restaurants, or wander the area to see four locations showcasing everything from rockabilly to big band every Friday night from the weekend after Memorial Day to the weekend before Labor Day.
Allerton Park Concert Series—Enjoy a variety of performances in the beauty of this European-inspired estate. Their summer concert series happens once a month over the summer on their gate house lawn, and closes the season in their Music Barn, with a collaboration with the University of Illinois School of Music.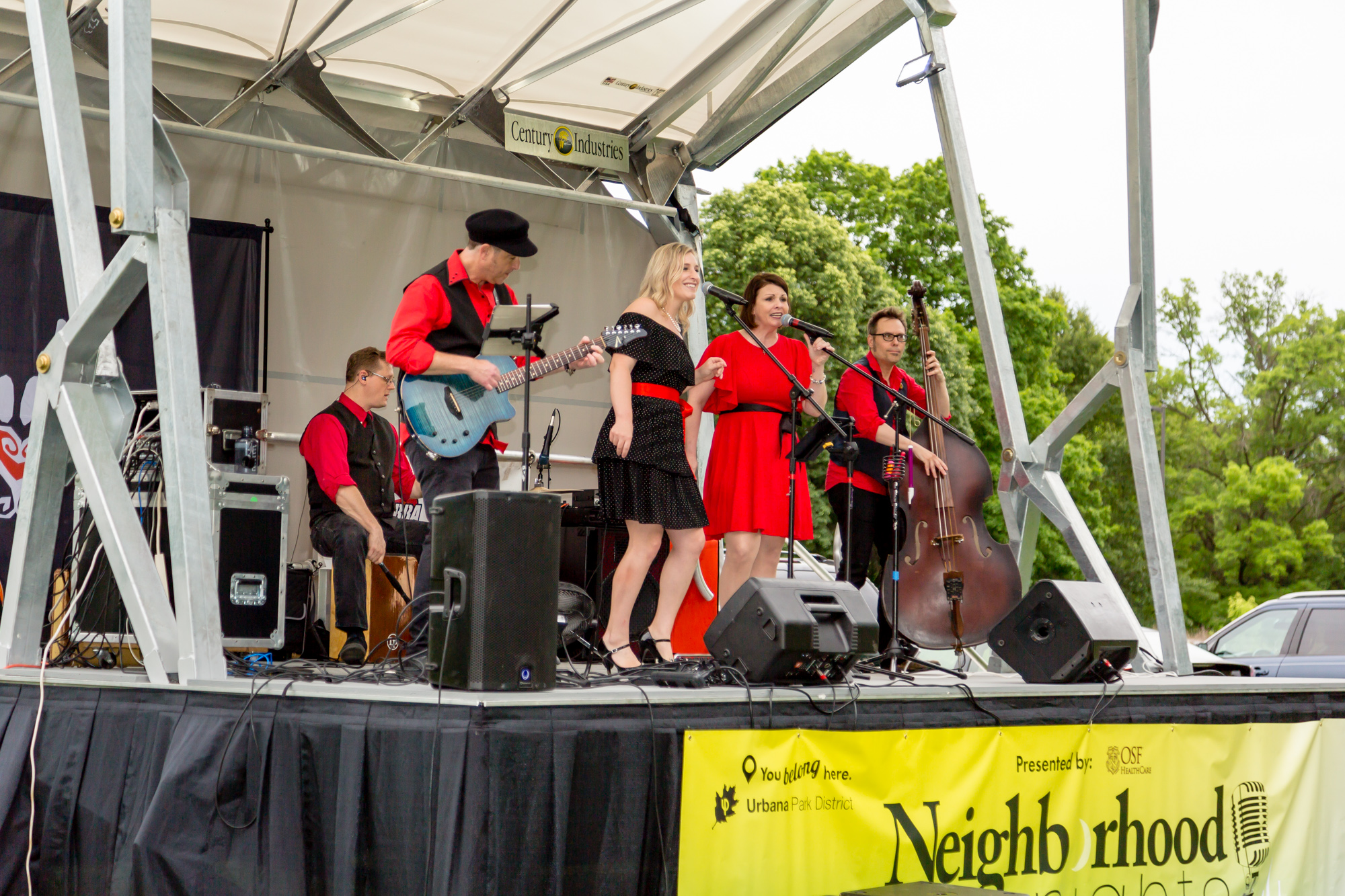 Music in the parks & preserves— Sit in two of our area forest preserves, Homer Lake and Lake of the Woods, you get to sit amongst all that nature provides while enjoying a set from our local talent. Or end your weekend with a concert in one of Champaign's many scenic parks. Get to know the different neighborhood spots and be entertained from local talent while the kids play in the area. Urbana's parks get their turn in the spotlight with a different destination every Wednesday night showcasing local musicians. Unwind from your workday and enjoy live music and a picnic dinner.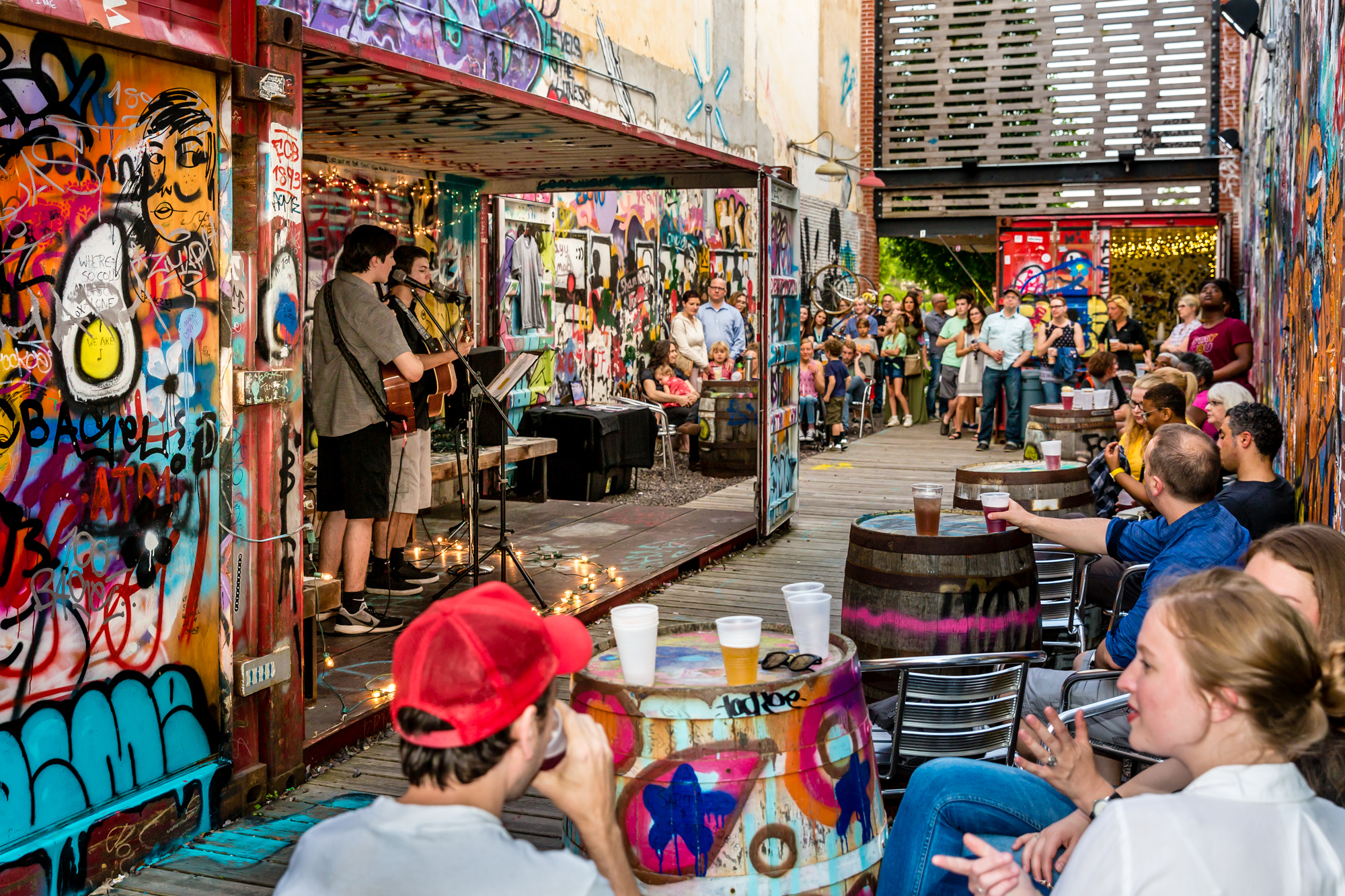 Many of our local venues offer live music all summer long. Here's a few spots to check out!
Rose Bowl Tavern—The self-proclaimed "Home of Country Music (and more!)" in downtown Urbana highlights local and regional bands most nights of the week, from folk to acoustic to funk and soul.
Pour Brothers—Catch local and regional musicians regularly at this downtown Champaign watering hole. Pour your own beer from their rotating selection of craft brews and then settle in for some tunes.
Sipyard—With an ambience unlike anything else, the Sipyard hosts local and regional bands in their shipping crates turned stage throughout the summer months.
Alto Vineyards—Visit this tasting room featuring their Southern Illinois-grown wine for their Wine Down Wednesdays throughout the summer, where local musicians take the stage while you sip from their outdoor patio.
Where to Buy Local Art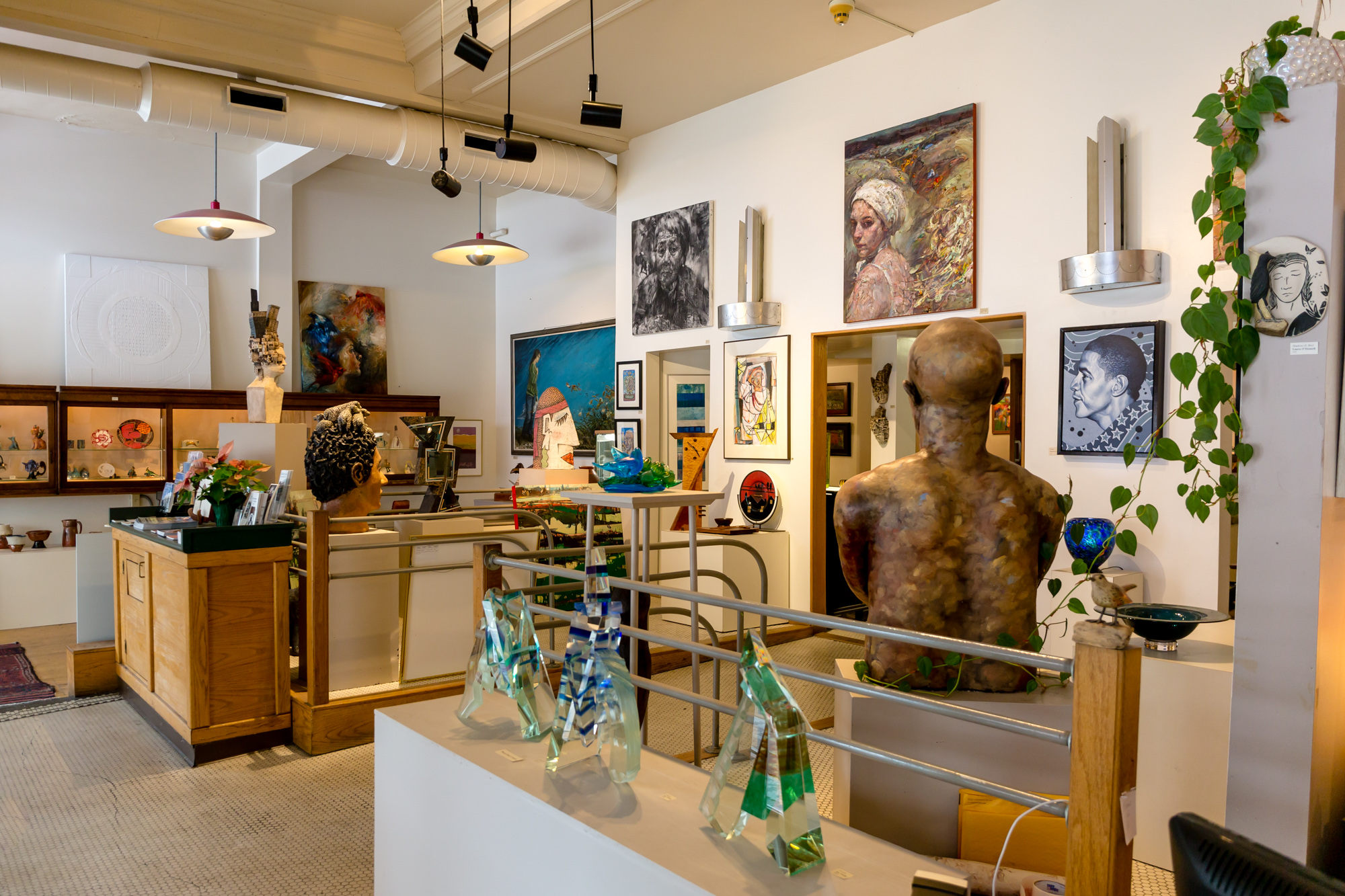 In downtown Urbana, two woman-owned art galleries lie just steps from each other, both displaying a diverse collection of local art. Cinema Gallery, located in the historic Princess Theatre, offers the largest collection of fine art in the Midwest. The Gilbert Gallery, just a few doors down, showcases over 40 local artists using a variety of mediums and techniques, all affordable.
In Tuscola, the Vault Art Gallery features 60 Central Illinois artists in their large gallery, featuring paintings, sculpture, jewelry, fiber art, and much more.
Two prolific artists showcase their work in galleries of their own. Larry Kanfer, known for his prairiescapes and cityscapes, showcases his vivid photography at Larry Kanfer Gallery in Champaign, a must-stop for picking up photography of iconic Central Illinois locations. Meanwhile, off the Courthouse Square in Monticello, Jim Downey can be found creating his blown-glass creations in his gallery, Prairie Fire Glass.
Don't miss the Crystal Lake Park Art Fair, August 5, a must-attend event to purchase local and regional art at this juried show, held in this scenic park in Urbana.
Ready to plan your arts & music-themed weekend?
Check out our Experience Guide and start planning!