Events to keep Yourself Entertained During Winter Break
December 14, 2022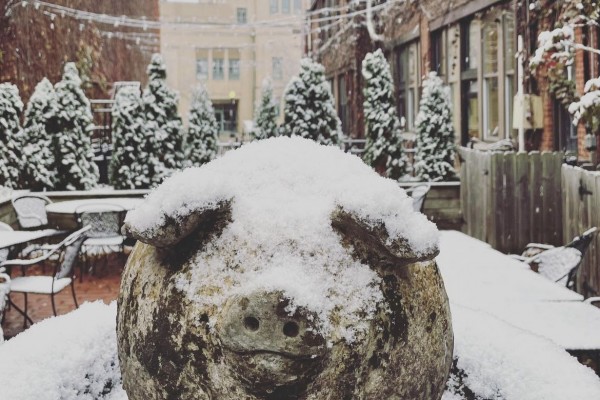 School is out and these couple weeks of relaxation is sure to fly by! During this period of zen, it may feel like there's not much to do in the greater Champaign County Area, but that's far from the truth! Here are a few recommendations to ensure you're entertained throughout Winter Break.
We've mentioned this event earlier in the month, but it's absolutely worth mentioning again because the Allerton Glow is truly breathtaking! A one-mile walk coupled with decorative lights and captivating artwork awaits at the Holiday Glow, Presented by UICCU from December 27-30th and January 6-7 & 13-14, so be sure to bring your friends, family, and a camera! There will also be food trucks and drink stations available if the weather permits.
Torn between celebrating New Year's Eve with family but want a night out with your friends instead? Noon Year's Eve is a great alternative - this family-friendly event is perfect to experience the New Year's Drop with their family at noon rather than midnight. Noon Year's Eve includes activities, music, crazy hats, noisemakers, a countdown to the big moment, and a drop of thousands of balloons! Registration is required.
The Big game against Iowa is happening Sunday, 2:00 p.m. at the State Farm Center! Click here for tickets, or watch at home through The Big Ten Network.
"in the Making" is an Exhibition by the 4th grade class of Booker T. Washington Stem Academy. In the Making captures the process of experimentation, expression, and growth as students continue to build relationships with art. You can catch this exhibition on January 3rd through January 18th.
What do you have planned for the rest of your Winter Break? Let us know by updating us on Facebook, Twitter, and Instagram!