Juneteenth: Where to Celebrate in the Greater Champaign-Urbana Area
June 13, 2023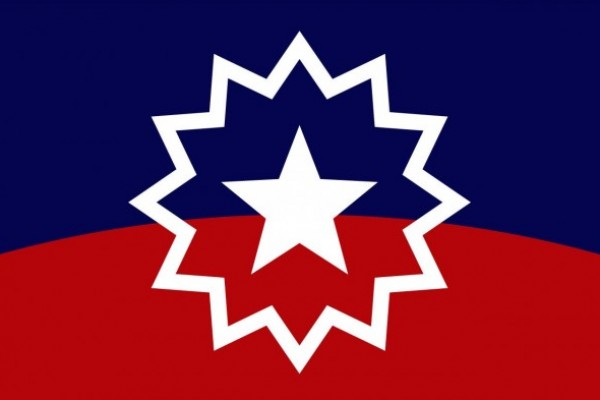 Most of us are familiar with the cultural significance and importance of Juneteenth, but if you don't know—on June 19th, 1865, two years after the Emancipation Proclamation was signed by President Abraham Lincoln, Union troops arrived at Galveston Bay, Texas, and delivered the news of freedom to more than 250,000 enslaved African Americans. As the last state agreed to abolish slavery, Juneteenth was officially recognized as the ending of slavery in the United States.
For over 163 years, African Americans in Champaign County would congregate at parks and other community spaces for Emancipation Day celebrations—these celebrations often included food, music, and dancing. Two centuries later, we continue to uphold these traditions with the same fanfare: food, music, dancing, and a whole lot of community.
If you're looking to Celebrate Juneteenth in the greater Champaign-Urbana area, you're in luck! Here are a few events you can look forward to over Juneteenth Weekend and on Juneteenth Day.
Image: The national Juneteenth flag
Where: 45 E University Ave
When: June 16, 5:00 p.m.–7:00 p.m.
The Champaign-Urbana Mass Transit District (MTD) is celebrating Juneteenth, block party style, right outside the Illinois Terminal in downtown Champaign. This year, MTD will observe Juneteenth by amplifying Black voices through artful displays, creating space for historical representation, and providing free rides on Monday, June 19.
Local art, commissioned poetry from Urbana Poet Laureate, Jan Nelle Davenport-Pleasure and Youth Poet Laureate, Danyla Nash, Mama D's Food Truck, and musical entertainment by DJ BJ Clark will also be provided. This event is free to the public.
MTD's newest Juneteenth Mobile Exhibit will also be there, with a variety of interior displays which details rich and powerful history regarding this holiday.
Where: 708 S Goodwin Ave
When: June 16, 10:00 P.M –
Larro World is bringing a Juneteenth Party to The Canopy Club a few days early! $15 Cover, no advance tickets.
Where: 512 E Grove St
When: June 17, 12:00–3:00 p.m.
Join the Champaign Park District and the Champaign Public Library in celebrating Juneteenth through music, arts & crafts, and visiting different vendors while learning about this important holiday. A bounce house for children and an obstacle course will be provided, and don't forget to bring swim gear for the Splash Pad!
Where: 301 N Neil St
When: June 17 & 18, 10:00 p.m –2:00 a.m.
Neil Street Blues is commemorating Juneteenth through a night filled with joy, history, and soulful tunes. With sounds provided by Dj Slim, enjoy classic soul and R&B to energetic hip-hop and Afrobeat rhythms, DJ Slim will curate a diverse playlist that honors the spirit of Juneteenth and its cultural significance. .
Where: 206 W Park St
When: June 18, 2:00 p.m.–4:00 p.m.
As part of the Urbana Park District's & Urbana Free Library's Juneteenth celebrations, come out to the Lake House at Crystal Lake for some fishing fun! Bait will be provided, as well as rods and reels of various sizes to borrow. If you're a beginner—no problem! Staff will be available to help you practice the basics. If fishing isn't your thing, there will also be music, food, refreshments, the Urvana Mobile Recreation Unit games and activities, community resources, and more.
Where: 203 E Church St
When: June 19, 12:00 p.m.–6:00 p.m.
Free food, music, a chance to shop, and more will be stationed at Colbert Park in Savoy to celebrate Juneteenth!