Keep Summer Alive: A Before School Starts Bucket List for Kids
August 7, 2023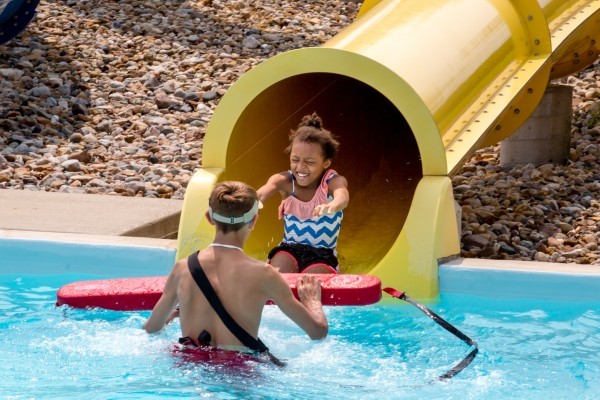 The kids in your life are probably dreading it, and you might be kind of ready for it: school's return. August is right around the corner, and the sights of school supplies and back to school shopping commercials may be tricking you into thinking summer is all but over. Nonsense! There's plenty of time to keep summer alive, so we've compiled a before-school-starts bucket list for kids - including outdoor activities, amazing attractions, and some last-minute fun and games before the bell rings on the 2023-2024 school year.
SWIM INTO THE END OF SUMMER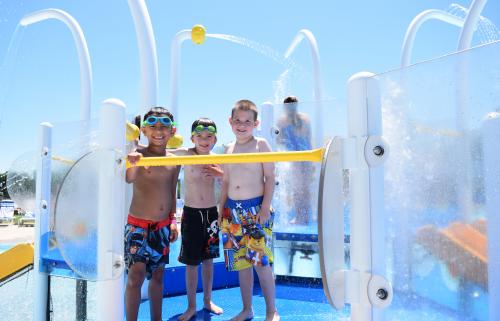 If the summer is seeming to end far too soon, it might be time to head back to the pool. Whether you've been frequenting your local swimming pool a lot this summer, or not as much as you would have liked, it's not too late! There are a number of favorites all over the greater Champaign County area, including Sholem Aquatic Center, which features a 660-foot lazy river, and waterslides to plunge, twirl and spiral your way down.
Another favorite is Rantoul's Hap Parker Family Aquatic Center featuring two amazing water slides that splash down into 350,000 gallons of crystal clear water. The zero-depth entry pool also features water toys for children, lanes for swimmers, and diving boards. With a number of others likely right in your backyard, dip your toes in a few more times with the kids before school starts!
LAST MINUTE FUN AND GAMES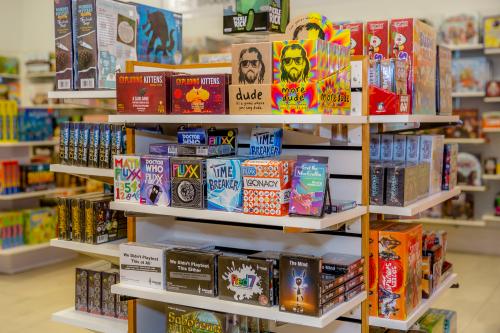 In a lot of ways, summer feels like one last chance to get some fun in before hitting the books, so it's important to get some fun in before it's back to school. You can use these last few weeks to stock up on ways to have fun at home, or get out for last minute fun that even has a bit of an educational twist to it. At Dr. G's Brainworks there are a lot of different ways to play, including puzzles, games, and other brain fitness activities. Anything from brain teasers to traditional board games are sold here, and a ton of events happen year-round that you can come by and participate in!
AN ESCAPE FOR THE WHOLE FAMILY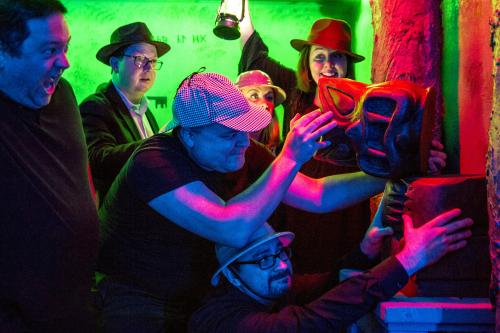 If you're really looking for an immersive experience that involves collaboration, teamwork, and a bit of healthy anxiety, CU Adventures in Urbana is just right for you. Each of their escape rooms takes place in a different setting and time period. From dispelling evil spirits in a haunted cabin to foiling the plot of a tyrannical wizard, the scenarios are designed to make players feel like they are living out a movie! You can choose from a variety of rooms with various difficulties - and there's also online options for those who opt to stay home!
A DAY OUT
No matter what your kids like to do, there are a ton of ways to have a fun day out that gets them a few last memories before school is back in session. If your kids are looking for a fun day indoors on an especially hot day, Elevate Trampoline Park is the perfect way to jump about and move with your kids before the school year returns. When the weather is a bit nicer, consider some time at Curtis Orchard, fully-equipped with a play-area, petting zoo, and all the delicious apple treats you can imagine - from apple slushies, apple doughnuts, and apple fritters!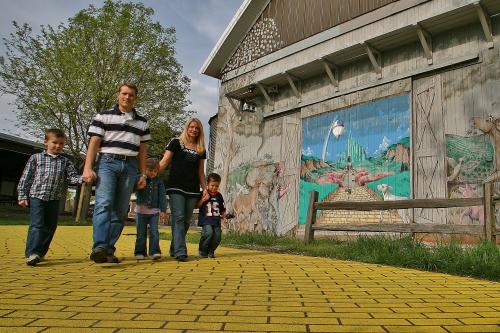 Just off Illinois Route 47 in Mahomet, Mabery Gelvin Botanical Gardens is great for kids that love a good walk or gentle hike. It's also gorgeous, and a ton of fun to spot different colors and plant life as you explore 8 acres. An added bonus, Museum of the Grand Prairie is right nearby for a fun dive into the 19th and early 20th century life in east-central Illinois. Lastly, if you haven't fit any foot golf into your summer, Foot Golf at Lake of the Woods Golf Course is a must before school starts back up again. Before returning home.
BACK TO SCHOOL SHOPPING PRO TIP IN TUSCOLA
We want to end things with a quick little tip. Let's say you need to get the kids out for back to school shopping, but they're just not the best shoppers. We have a two-step solution. First thing's first: your kids need back-to-school clothes. The Tuscola Factory Outlets are a great way to get some great discounts and deals on clothes your kids need. Plus, there are a variety of options at the various stores in the outdoor mall area, so take the kids around and find what they need.
For some motivation, promise the kids a stop at Flesor's Candy Kitchen before returning home! With delicious sweets, as well as options for breakfast and lunch if you're up and at 'em early enough! It's a great way to get the kids to participate in the shopping experience, with some good old-fashioned bribery involved.
ONE LAST FLING BEFORE SUMMER IS OVER
We're lucky to have a number of great family activities in the greater Champaign County area! As the first day of school gets closer, check out our Events Calendar to see if there's an event that can cap off an Outside of Ordinary summer before throwing on backpacks and gathering school supplies. Be sure to follow us on Facebook, Twitter, TikTok, and Instagram!