Top 15 Halloween Events to Spook up the Champaign-Urbana Area
October 17, 2023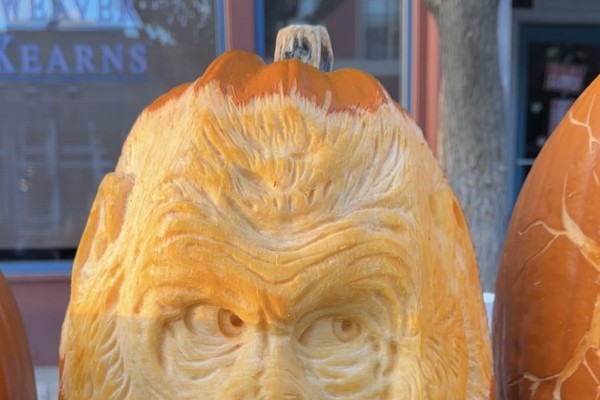 As the leaves start changing and the nights get longer, Halloween season is in full-swing! Whether you're a fan of ghoulish thrills or family-friendly fun, there's an array of Halloween events to suit everyone's tastes. Dive into the spooky spirit with our list of Halloween events in the Champaign-Urbana area!
When: October 18, 12:00 - 2:00 p.m.
Where: 512 E Grove St.
Join the Champaign Park District at Douglass Park for their annual Halloween party! Enjoy activities, free candy giveaways, and more! Kids must be accompanied by a parent or guardian.
When: October 19, 7:00 p.m.
Where: 604 E Main St. Suite C, Mahomet
Immerse yourself in a Halloween-themed trivia night over at Yellow & Co! Bring a team up to 4 people and compete for 1st & 2nd cash prizes Door Prizes.
When: (Multiple Times) October 20 - November 4
Where: 1315 Enterprise Drive, Rantoul
Necrosis Haunted House is a haunted attraction located in East Central Illinois featuring many highly detailed, immersive sets that utilize live actors, professional sound, lighting, and special effects to scare and entertain all who enter! For tickets, and more information, click here.
When: October 20, 6:00 - 8:00 p.m.
Where: 40 E University Ave
Enjoy a night of good beer and fun at Pour Bros. 5th Annual Pumpkin Decorating Contest! They'll supply the decorating tools, just bring yourself! Supplies are first come, first serve. There will be prizes for the top 3 judged pumpkins.
When: (Multiple Times) October 20 - 21, October 27 - 28
Where: 2400 W Bradley Ave
For the two weekends before Halloween, the Staerkel Planetarium will host laser shows for the first time this decade! Join us for special programs set to pop music and Halloween-themed songs each evening. Tickets are $12 for everyone at the door. For more information, click here.
When: October 22, 11:00 - 11:45 a.m.
Where: 2006 S. Neil St.
Mary with Hunny Bunny Bakes will be guiding you through decorating an adorable set of Halloween Semi-Sweet Cookies Designs. Kids' sessions are recommended for ages 4-8 although they've had some older siblings join and had a blast, too! For more information on tickets, click here.
When: October 22, 3:00 - 4:30 p.m.
Where: 201 Lincoln Square
Join Christie Clinic and chambanamoms.com for an afternoon of Halloween-themed family fun! Families are invited to this FREE indoor event in the High Court (south hallway) at Lincoln Square Mall. Come dressed in costume and participate in a parade through the mall! Candy will be passed out and there will be fun Halloween-themed crafts!
When: October 24, 4:00 - 7:00 p.m.
Where: Village Green Pl
Get ready for a hauntingly good time as village at the Crossing celebrates Halloween in style! Parents: bring your ghosts and goblins and a bucket to fill with candy and go door to door with all the businesses at the Village at the Crossing! All Participants will have a chance to win one of three "Best Costume" prizes!
When: October 24, 5:00 - 7:00 p.m.
Where: 122 W N Central Ave, Tuscola
Crafts, games, Zombie Tag, and more at Tuscola's Halloween Party! Also, there will be a downtown Trunk-or-Treat on Sale St. Be sure to wear your costumes!
When: October 25, 5:00 - 7:00 p.m.
Where: 2000 N Neil St.
Now in its 35th year, the Champaign and Urbana Park Districts, along with Market Place Mall, invite you and your family to celebrate Halloween in this FREE family event! Dress up in your favorite costume and join us for trick-or-treating, games, and a costume contest. Don't forget to bring a bag to collect all your goodies!
When: October 27, 7:00 - 10:00 p.m.
Where: 208 Curtis Rd., Savoy
Skateland Savoy will celebrate the 30th anniversary of the movie Nightmare Before Christmas on Friday, October 27th from 7:00 - 10:00 p.m. Wear your costume and skate to the Disney Playlist from the movie. They'll also show the movie on their projector screen. Admit is $11.50. Skate rental extra.
When: October 27, 10:00 p.m
Where: 114 S. Neil St.
Come out to the Axe Bar and celebrate Halloween with a spooktacular drag show! Join hosts Carmella Carrington and Spank Knightly plus DJ Silkee for a great night! Doors at 10pm, show at 11pm, $10 at the door. And dress up so you can win the costume contest!
When: October 28, 10:00 p.m.
Where: 708 S Goodwin Ave.
Heart-thumping beats and a night of dancing awaits at Canopy's Halloween Banger! Tickets were sold out last year, so be sure to secure yours in time! For tickets and more information, click here.
When: October 29, 2:00 - 5:00 p.m.
Where: 208 Curtis Rd., Savoy
Skateland Savoy will hold its annual Halloween Costume Skate on Sunday, October 29th from 2:00 to 5:00 p.m. Wear your spooky costume and possibly win some gift cards!
When: (Multiple Times) October 20 - November 4
Where: 1406 N Market St., Monticello
Join the Monticello Theatre Association for trunk or treat for the kids. Drinks, chips, and sandwiches free while supplies last!
We hope you make the most of the spooktacular season, and may your halloween be hauntingly memorable! Let us know your Halloween plans by tagging us on Facebook, Twitter/X, TikTok, and Instagram