The Christie Clinic Illinois Race Weekend is back with the full marathon for 2024, taking place April 27–29, 2024! We're excited to welcome back all participants to our fun and welcoming course throughout Champaign-Urbana. During the weekend, you'll get to enjoy various activities including the Green Street Mile on Thursday, Health & Fitness Expo on Thursday & Friday, the 5K Run/Walk and the 4th Mile on Friday, and the Wheelchair Half Marathon, Full Marathon, 4-person Relay and Half Marathon, 10K, the Meijer 14th-Mile Celebrate Victory Bash, and the Youth Run on Saturday. Check out the full weekend schedule here.
Experience Champaign-Urbana is proud to be the Official Host of the weekend and will help you celebrate your success!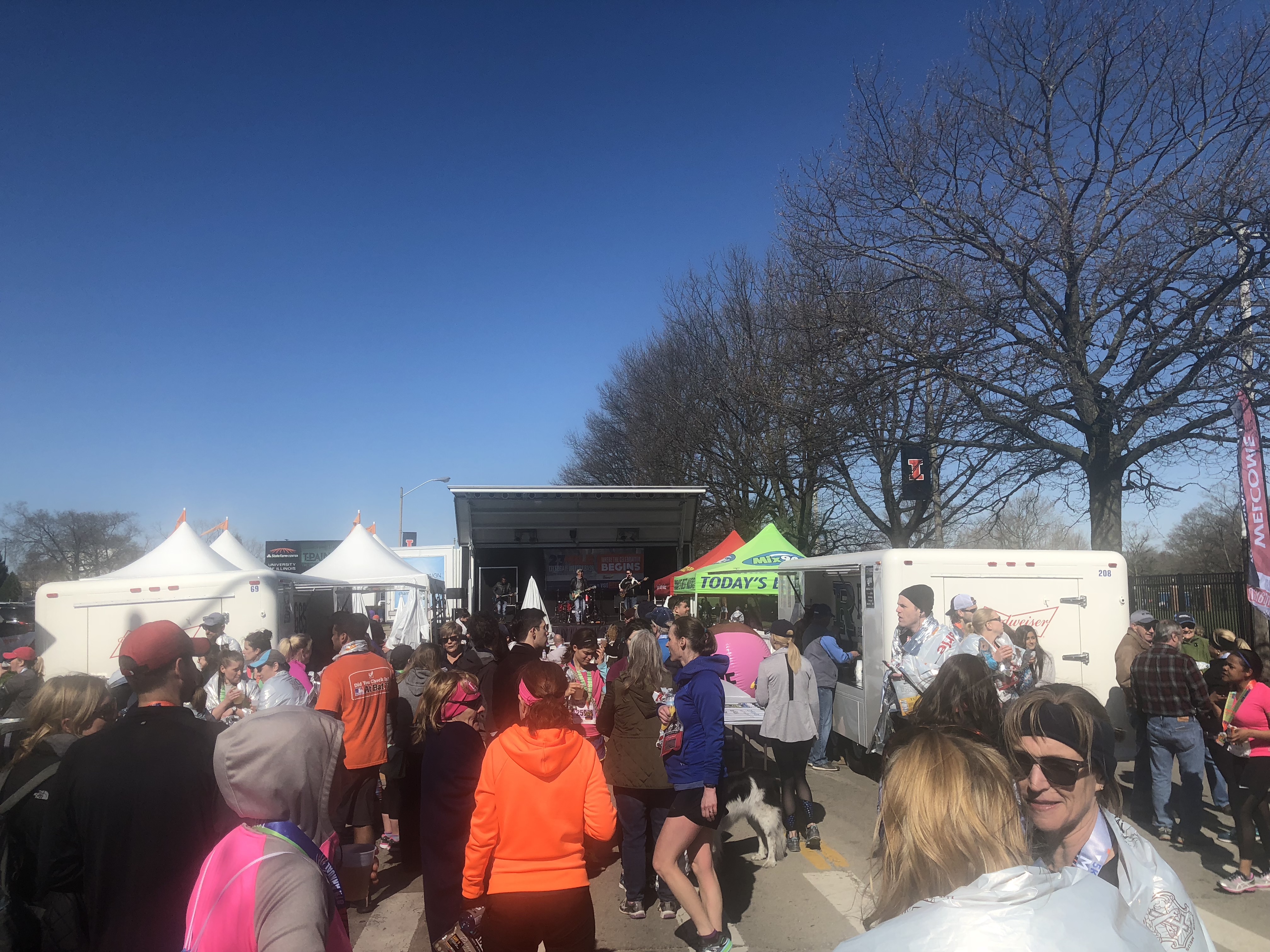 Meijer 27th-Mile Celebrate Victory Bash
Join us after your race on Saturday on Kirby Avenue, just outside Memorial Stadium. Food trucks will be on hand to treat you to some of our area's local flavors!
Stay tuned for details on food trucks, vendors, and entertainment for Friday and Saturday after the races.
Wooden Nickel Program
Every year, we distribute Wooden Nickels to runners at the Health & Fitness Expo. These nickels are good for discounts at many area businesses from April 27–May 5, 2024. Whether you're looking for a treat before the race, something to eat after, or some good deals on shopping spots around town, we have something for you! A list of participating businesses will be available in early April.
Are you a local business and want to participate? Contact us today!