GET THOSE GOURDS
Is it really fall if you don't have pumpkins and gourds decorating your home? Pick your own and spend a whole day on the farm at our top-notch pumpkin patches and apple orchards. Curtis Orchard & Pumpkin Patch is a family-favorite and a longstanding tradition in the Champaign-Urbana area. From dozens of varieties of apples available during the growing season to a large patch of pumpkins, you'll get all you need to be fall-ready. Kids love to stroll the yellow brick road, pet the goats and have fun in the various activities available. Don't miss your visit to the Flying Monkey Café where you can pick up the popular apple donuts, cider and variety of hearty lunch options. In Arthur, just 40 minutes south of Champaign-Urbana, you'll discover the Great Pumpkin Patch known for its creative pumpkin and gourd displays and Amish-baked goods. Spend a full day taking in the patch, picking your pumpkins and gourds, and getting inspired for your fall decorating. Don't leave without cookies, bread or the stunning mums! Family-owned Negangard Pumpkin Patch is a popular local spot. This spot in Sidney provides the simple pleasures of going into the patch and finding just the right pumpkin for you. Okaw Valley Orchard in Sullivan, south of Arthur, offers an escape as you pick fresh apples and peaches, and sip on freshly-made cider. Don't miss their store filled with pies, donuts, jams, honey and so much more.
Farmers Markets
With agriculture surrounding the Champaign-Urbana area, we have an abundance of opportunities to shop from area producers at our farmers markets. With a market happening nearly every day of the week during the growing season, you'll always be stocked with fresh ingredients. Outdoor market season runs from May–October, but don't worry, the Champaign-Urbana Winter Farmers Market will keep you stocked indoors from November–April!

Tuesday—Champaign Farmers Market in downtown Champaign, with over a dozen local growers and producers to help with that mid-week shopping
Wednesday—Rantoul, Homer and Sullivan Farmers Markets
Thursday—Monticello Farmers Market and the University of Illinois Sustainable Student Farm
Friday—Mahomet Farmers Market
Saturday—Urbana's Market at the Square, the largest market in the county, has over 70 vendors on site weekly with food trucks, entertainment and kids activities. Don't miss the Arcola Market and Champaign-Urbana Winter Farmers Market from November–April.
Get Your Hands Dirty: Our Top Ideas in Agriculture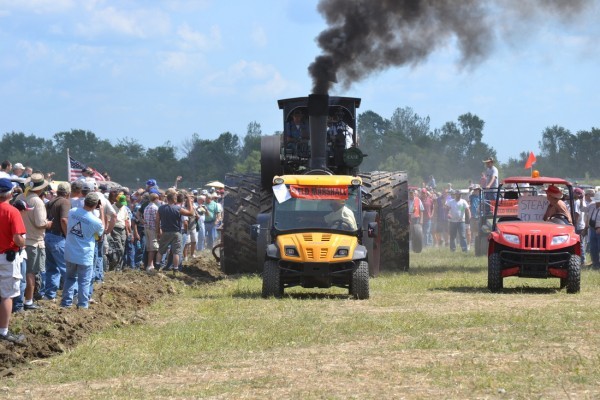 A Guide to Half Century of Progress 2023
Half Century of Progress is one of the largest farm shows in the country. This y...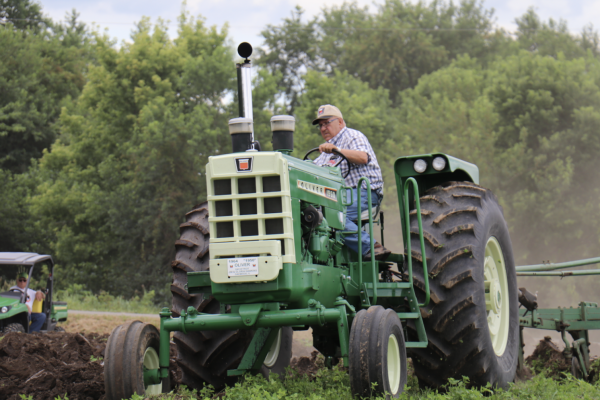 A Guide to Historic Farm Days (2023)
At the I&I Antique Tractor & Gas Engine Club Showgrounds, attendees will see a t...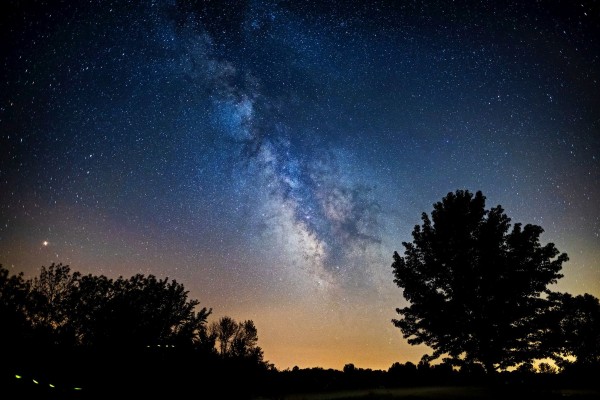 Extraordinary Things You'll Only Find in Champaign County
When you're considering where to go in the near future, make sure to add these f...