Top Spots to Enjoy Champaign-Urbana's Spring Flavors
March 7, 2023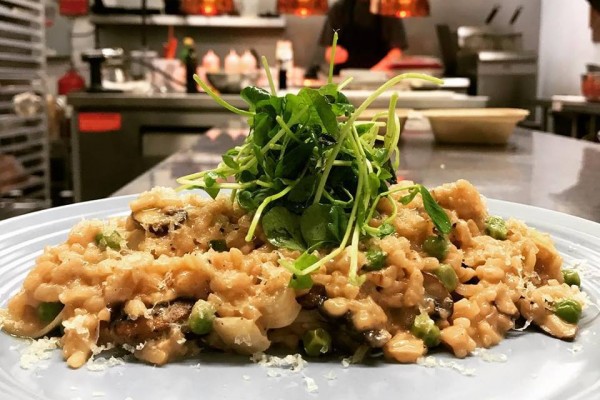 Farms, large and small, surround our micro-urban community, providing fresh ingredients for local chefs to incorporate into their menus and for us to prepare at home. Here's where you can enjoy or pick up the freshest ingredients of the season to support our local food system.
Dining Out with Local Ingredients
The Wheelhouse & Homegrown— Just off the Kickapoo Rail Trail in St. Joseph, the Wheelhouse incorporates local ingredients into their seasonal menus—a perfect excuse to go back. Chef Ryan Rogiers opened his second restaurant, Homegrown, at the Atkins Golf Course, this winter. The name says it all. Ingredients are locally sourced, leading to monthly menu changes so you can get what's in season at that moment in time.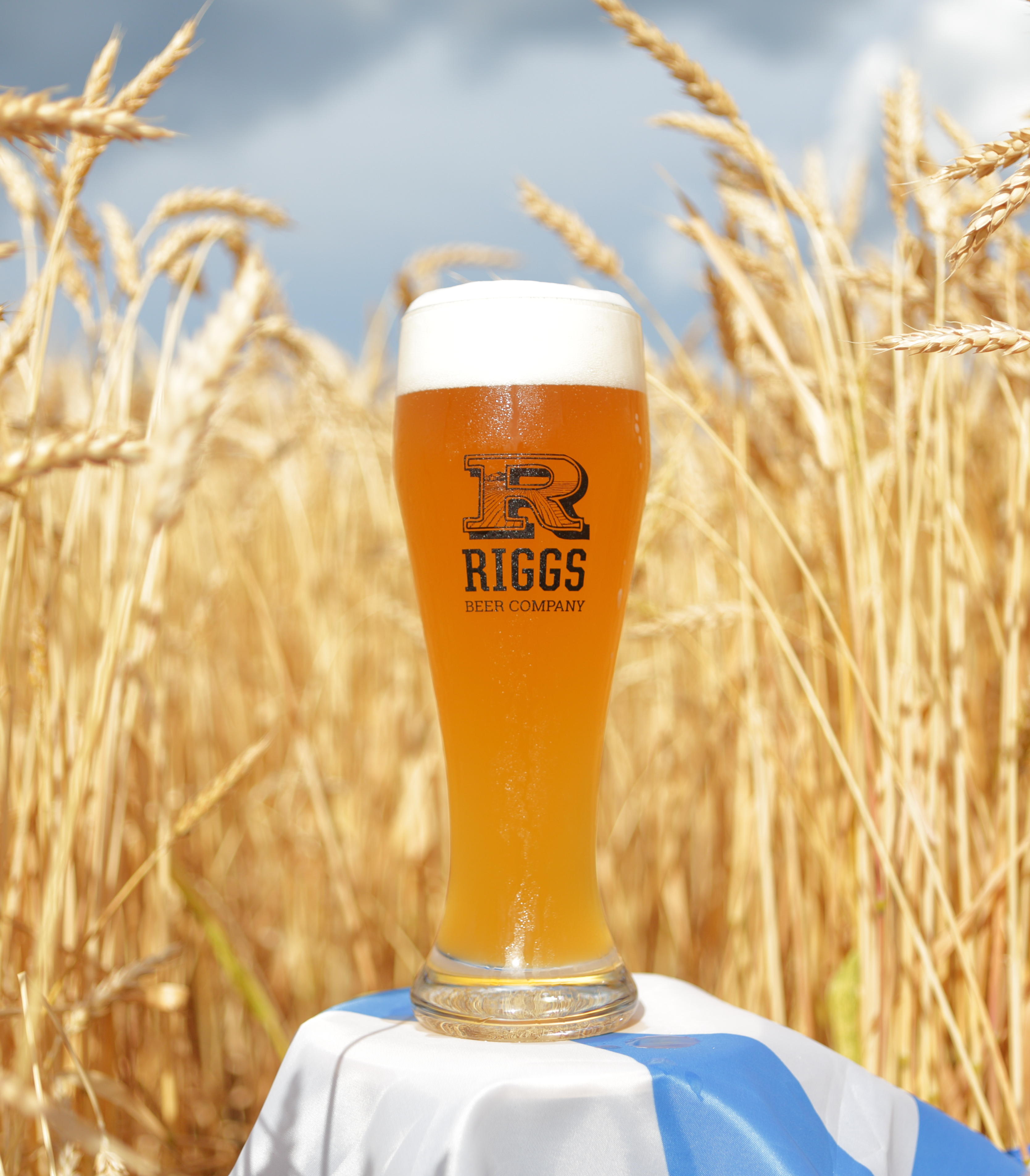 Riggs Beer Company— Following traditional German brewing, the Riggs brothers utilize just four ingredients in all of their beers. Utilizing grains from their own family farm, and those grown on property, a typical month uses about 1500 pounds of their own grain. They also proudly run off 90-100% solar power. Take a tour of the brewery and enjoy your brew in their popular taproom and beer garden.
Timpone's—From the family that originally brought pizza to Central Illinois, Timpone's serves up authentic Italian cuisine, made from fresh ingredients. Their evolving menu means you can take your date there over and over again.
Silvercreek— Off the Boneyard Creek in Urbana, Silvercreek offers classic fine dining. Utilizing local ingredients from their gardens at their sister restaurant down the street, this restaurant is sure to charm you and your date.
For Date Night
Hamilton Walker's—This spot is all about the service. Experience their exceptional hospitality while you enjoy steaks, seafood, and delectable desserts on what will surely be a date night to remember.
Ladro Enoteca—New in downtown Champaign, this wine bar is the perfect start for your date. Featuring wines from small, family-owned vineyards, cured meats, and smoked fish, this romantic location will set the mood for the rest of your night.
Sakura—New to downtown Urbana, this Japanese restaurant is known for their sushi and bento. With a simple yet elegant backdrop, you'll have an intimate dinner with your loved one.
For Some Barbecue
Black Dog Smoke & Ale House—Nationally recognized Black Dog Smoke & Ale House continues to impress with their flavors. Dishes like the Burnt Ends or their Cuban sandwich sell out quickly so make your plans to visit early and visit often.
Pauly's BBQ—Pauly's BBQ started as a hobby for the owner and became a mainstay in the area. Don't miss out on the homemade pies and cobblers while there.
For Some International Flavors
La Bahía Grill—La Bahía Grill is a new spot that focuses on Nayarit-style seafood. Try their Molcajete Korita dish, a house specialty, with scallops, octopus, fish, shrimp, mussels, and crab legs.
For Dessert
Pies By Inge—From blueberry crumble to banana cream, Pies by Inge in Monticello has a homemade pie for you to take home.
Want to cook at home?
Outdoor markets kick off early May, with a market nearly every day of the week. Bringing ingredients from area farms and locally-made products, our markets are a haven for supporting local. Check out these farmer's markets to bring home our locally grown and raised ingredients.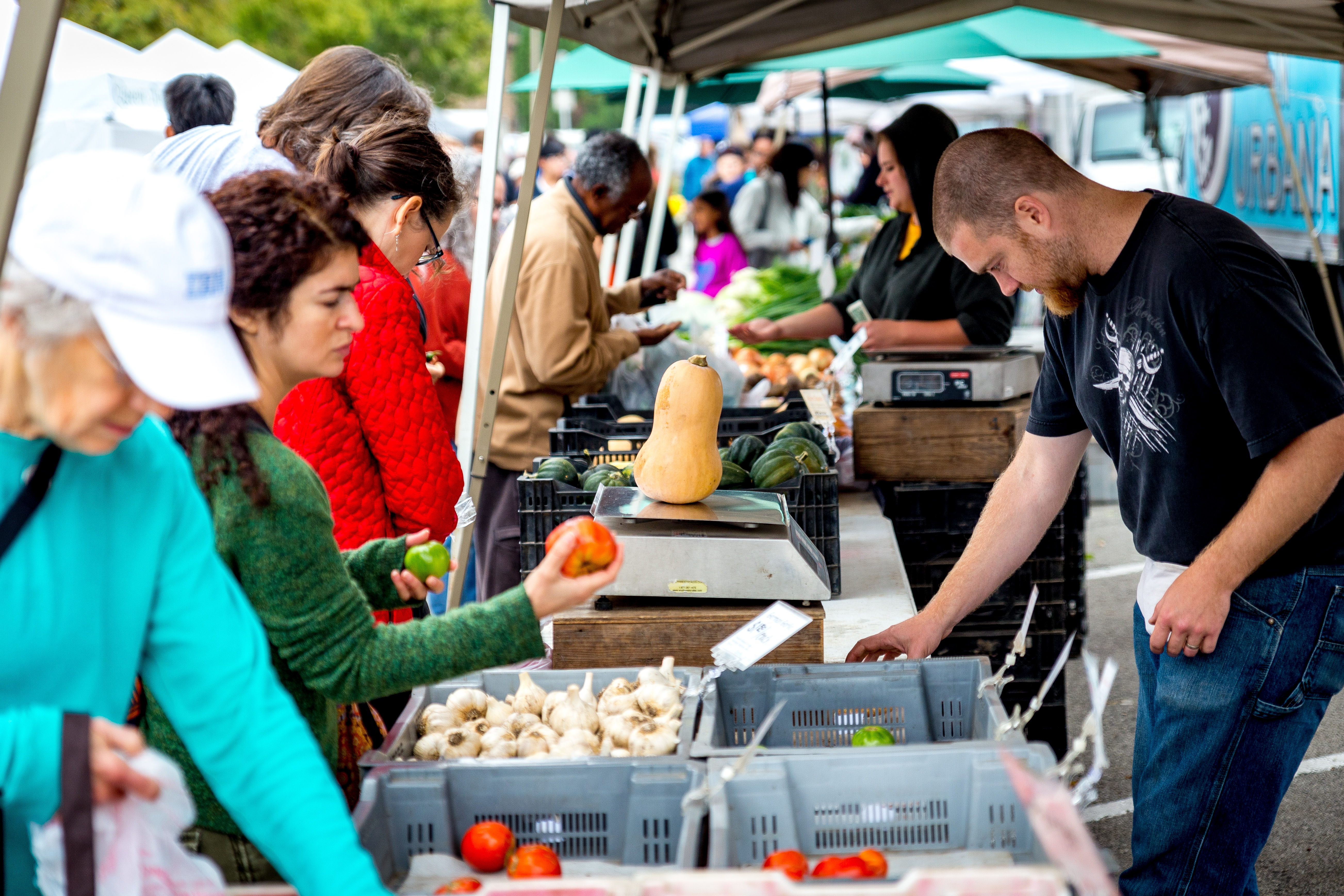 Seven farmers markets across five days:
Tuesdays—Champaign Farmer's Market
Wednesdays—Rantoul, Homer, and Sullivan Farmers Markets
Thursdays—Monticello Farmers Market and Sustainable Student Farm
Fridays—Mahomet Farmers Market
Saturday—Urbana's Market at the Square, Arcola Market
Ready to plan your foodie weekend?
Check out our Experience Guide to start planning!