Stronger Than Before
May 7, 2020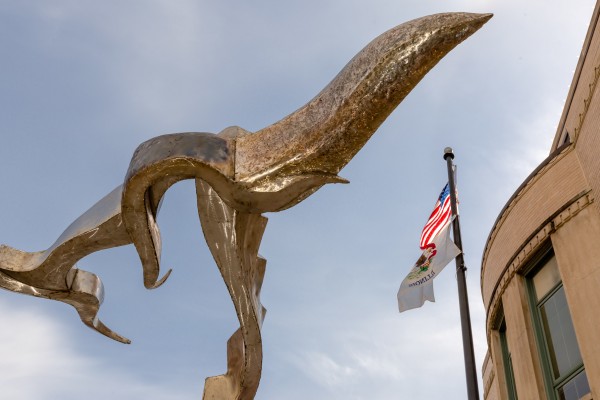 As March rolled in, there was an excitement for spring with some of our busiest weekends on the horizon. Our community was ready to participate in the Engineering Open House for their 100th year; ready to support local art during the annual Boneyard Arts Festival; welcome University of Illinois Moms and later, celebrate the graduates. Yet all those plans went away in a blink of an eye, leaving our streets bare, our restaurants vacant, and our hotels empty.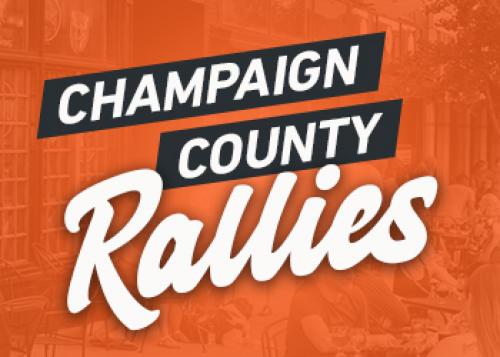 However, something Outside of Ordinary happened when we saw our world change—our community rose to the challenge. In a matter of days, groups organized to serve meals. Funds were created to help those in our community who need it most. Individuals rose up to support local businesses, sewing masks to provide a level of protection to our essential workers. Shortly after the announced closures, we launched the Champaign County Rallies group in collaboration with ChambanaMoms.com and You're Welcome CU, where both businesses and individuals are encouraged to share their support. In just over a month, 4,000 people joined the group and have shared pictures of takeout, products purchased from local shops, and praised of experiences they've had with those hospitality staff fighting to keep their businesses open. Through these conversations, people are discovering businesses they have never before visited. We're learning how easy and how vital it is to shop, buy and support local.
These signs of support have not only helped our businesses stay open, they have educated our community on the gems that we occasionally missed in the hustle and bustle of our everyday lives. Armed with this new knowledge and experience, our support of our local businesses will come out stronger than before.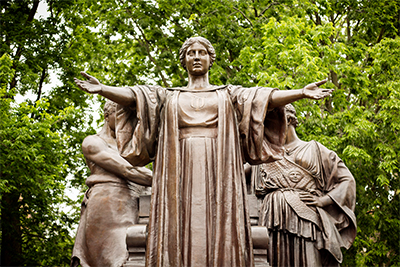 Meanwhile, with the University of Illinois as a foundation in our community, we are optimistic about a future where we are able to welcome back students and faculty from around the world. They'll once again roam down Green St. in search of midnight snacks. They'll walk the Quad and see performances at Krannert Center for the Performing Arts. With the Research Park and their companies leading the way in technology and research, many looking at solutions for this pandemic and other catastrophes, we will resume bringing together the brightest minds to find solutions.
We all crave those sporting events that brought us together, rallying behind the Fighting Illini. While those may look different this fall and through the coming year, we will stand behind those student-athletes that have worked hard to achieve success and once again, our Illini pride will come out stronger than before.
The greater Champaign County area prides itself on being an accessible destination, with diverse offerings in a laid-back setting. Our award-winning culinary scene, supported by robust agriculture, offers comfort and delight for those who discover our local flavors. Our rich arts and culture enhance our daily lives, but provide opportunities for visitors to leisurely enjoy our museums, shop in our galleries, hear live music, and get enraptured in stories from the stage. Our outdoor spaces, a haven we re-discovered this spring and summer, give us opportunities to walk, bike, take in fresh air, enjoy expertly planned gardens, and spy wildlife along waterways.
These will be back, and they will be stronger than ever. We call Champaign County home because of these amenities and so much more. Many will discover what we've always known. We are Outside of Ordinary, and stronger together.