Main Street Cookies & Cream in Fisher Thrives on Sweet and Local Treats
August 12, 2021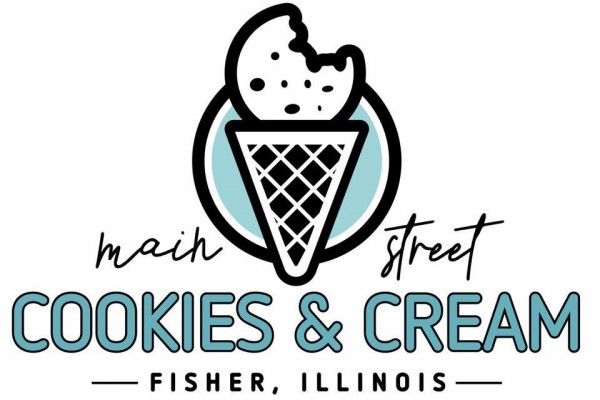 Something sweet opened a couple of weeks ago in the heart of downtown Fisher. When it comes to summer sweets, ice cream truly can't be beaten. There's just as much to be said, however, about a perfect cup of coffee and a delicious cookie. Luckily for us, Main Street Cookies & Cream does it all with a flair for local and delicious flavors.
With coffee from Columbia Street Roastery and baked goods in the case from Central Illinois Bakehouse, this new stop in Champaign County is a great example of how our community businesses work together to provide excellent experiences across our area. Let's learn a little about Main Street C&C, and trust us, you'll want to stop by the shop ASAP.
learn about main street cookies & Cream in Fisher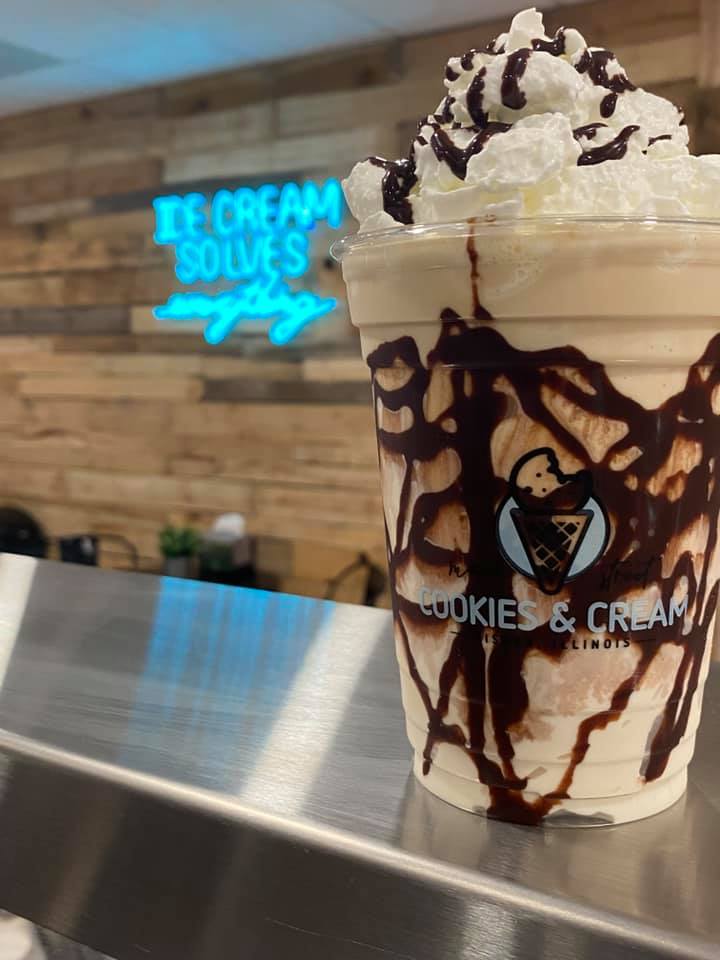 It's right in the name - cookies are part of the magic of Main Street Cookies & Cream. Custom cookie orders are a great option for your next gathering or event. Plus, they look incredible as you can see from the Main Street C&C Instagram.
If you're looking for a treat you don't have to order ahead of time, then look no further than the shop's hand-dipped ice cream. There are some amazing flavors and toppings to choose from plus freshly made waffle cones to pull all the sweet stuff together. The Bunnie Swirl is a great first order because it mixes a topping into ice cream with whipped cream and chocolate on top - who could say no to that?!
Main Street Cookies & Cream serves coffee and espresso drinks as well with roasts from Columbia Street Roastery. If you're not a fan of coffee but looking for a bit of a boost, then definitely try their Lotus Energy plant-based drinks. They serve up lemonade, steamers, and other fun drinks too if you're looking to avoid caffeine. Baked goods from Central Illinois Bakery also fill the bakery case, and we all love a good cinnamon roll or donut from this area-favorite organization.
Be sure to follow Main Street Cookies & Cream on Facebook and Instagram! Likewise, keep up with events, news, and information from Visit Champaign County on our social media channels. Give us a like or follow on Facebook, Twitter, TikTok, and Instagram!