Phase Four Updates to Local Businesses and Attractions
June 26, 2020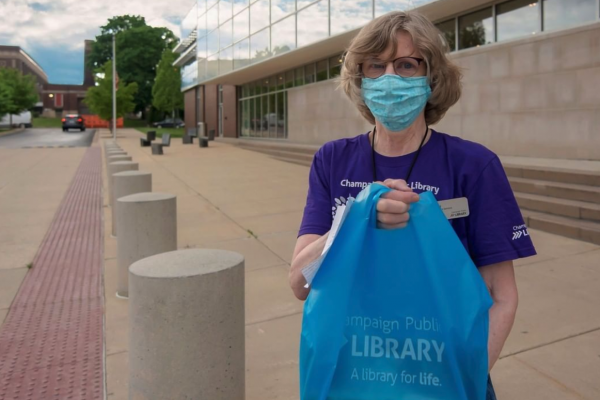 With Phase Four reopening guidelines released by the state going into effect today, indoor activities and dining are going to look a bit different.
As of now, indoor recreation facilities should operate at less than 50 customers OR 50% of facility capacity. Outdoor recreation facilities should limit group sizes to 50 customers, with multiple groups permitted if proper social distancing and group management are enforced. Capacity restrictions and group sizes will be reassessed based on the latest science and public health metrics on an ongoing basis throughout Phase Four.
We continue to update our business hours page here with the latest. For a lot of us, there's still a bit of uncertainty about what things are going to look like in the new normal. That's why Champaign County Safe is asking businesses and attractions to take a pledge to practice vigilant safety and health standards. You can see the list of pledged businesses here.
For now, a few things are reopening this first weekend of Phase Four. We expect more to continue reviewing their reopening processes and we'll continue to keep you updated on our updates page and social media. For now, here are a few things you can check out that you might have missed these past few months!
What's reopening in Phase four across champaign county?
We will continue to update things as they are announced. For now, check out some Outside of Ordinary attractions and activities reopening in our area!
Arts and Culture
Champaign Public Library—Reopening Friday, June 26. See guidelines and FAQs here.
Mahomet Public Library, Open with limited hours.
Urbana Free Library Reopening Friday, June 26.
Rantoul Public Library - Reopening June 29.
Pottery Place in Champaign is open for in-store painting. You can keep up with their updates on social media as well as new arrivals to paint!
ATTRACTIONS
Curtis Orchard & Pumpkin Patch is set for a seasonal opening of July 20! This regional favorite plans to offer apple picking as well as outdoor dining from the beloved Flying Monkey Café!
Sports and Recreation
Arrowhead Lanes & Western Bowl will reopen on June 26th. Check their social media for info on 8-week bowling leagues as well as hours, which will begin July 6.
As of now, Old Orchard is open for mini-golf. They're posting hours on their Facebook page as well.
CU Skydiving is open by appointment with COVID safety measures in place. Keep up with their hours and availability on Facebook.
Hap Parker Family Aquatic Center in Rantoul will be opening for the summer starting June 27th. Check this list of guidelines for the full rundown of hours, occupancy procedures, and other essential information.
High Caliber Training Center and Indoor Range is open with hours on Tue-Sat 12-8 pm. The last call for entry is at 6:45 pm. Classes have also resumed with limited room.
Restaurants
Every restaurant is going to assess its capabilities for indoor dining in accordance with the Phase Four state guidelines. We encourage you to keep up with the latest updates on our business page. Click the tab for Restaurant Openings and find a constantly updated list of who is open and for what dining experience.
help keep us updated
We're doing everything we can to stay on top of reopening across the county and beyond. If you own a business or know of one we don't have listed on our updates page, please email our Communications Manager at taylorb@visitchampaigncounty.org.
To our residents, businesses, and visitors: thank you for being #OutsideOfOrdinary.