Four Spring Cocktails to Try Around Champaign-Urbana
April 14, 2021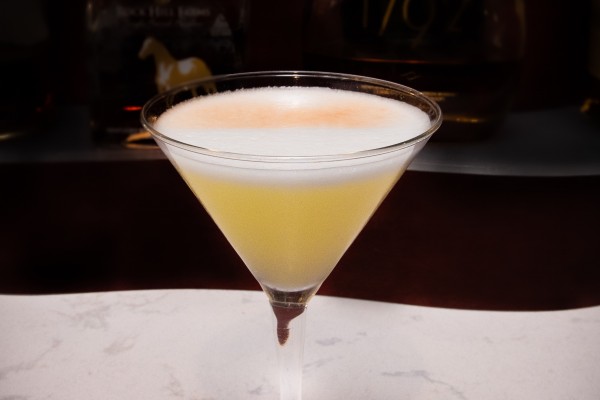 Some people say spring is their favorite season, and some prefer fall. Others like the heat of summer, and some even enjoy the cold chill of winter. One season that might not be "official" but certainly should be is patio season! With the beautiful weather we've been having, we have patio season and spring cocktails on the brain. We caught up with a few local bars and restaurants to talk about fun seasonal sips to try, and here are a few we can't wait to enjoy!
Spring cocktails checklist
These seasonal sips are on our spring cocktail checklist. That said, our local bars are all known in the area for their inventiveness. We encourage you to check out all of the amazing restaurants and bars around the greater Champaign County area.
Punch! Bar's Lemonhead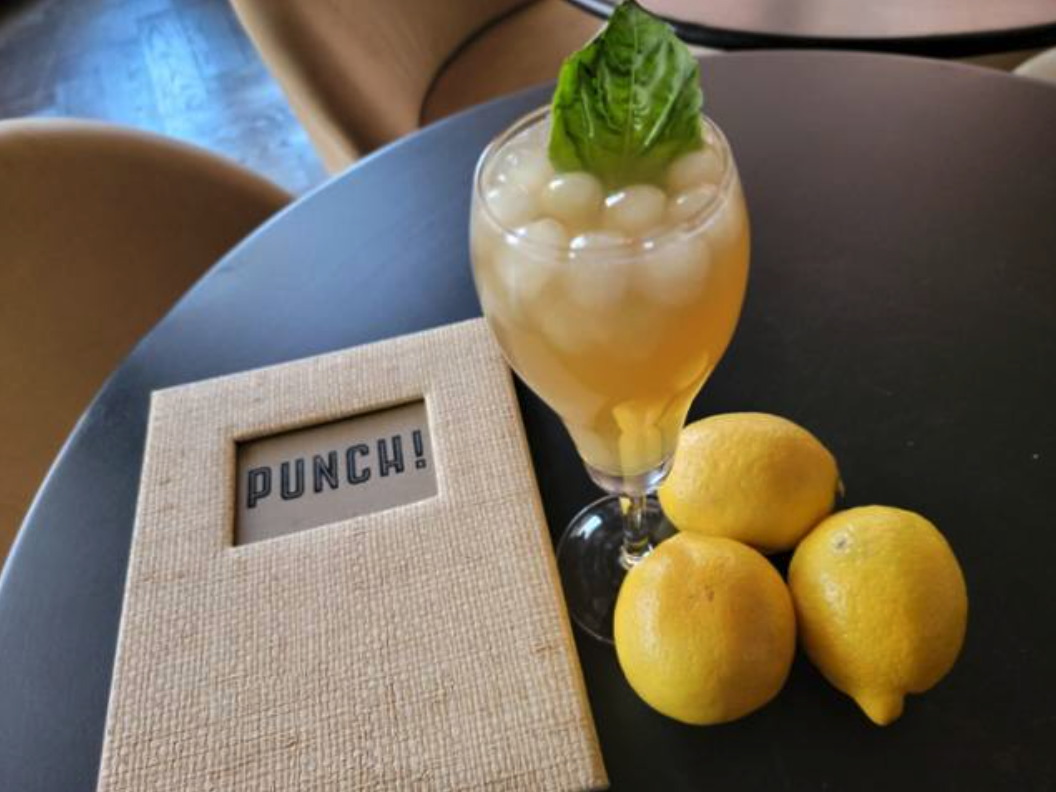 Citrus is one of our favorite flavors when it comes to spring stylings, and Punch! Bar in downtown Champaign must agree. Their new Lemonhead cocktail is one of the many new additions to their spring cocktail menu. This drink is made with Wheatley Vodka, Cocolero Herbal Spirit, Lemon, Basil, Vanilla Cream Soda, and Lemon-Vanilla Ice. Try it with one of their delicious seasonal menu items for a great little date night out or safe meet-up with friends outdoors.
COLLECTIVE POUR'S The Butterfly Effect
Collective Pour features an impressive list of incredible whiskeys and beer, but they also mix a mean cocktail. One of the newest additions to their rotating cocktail menu is The Butterfly Effect. The drink is made with butterfly tea-infused gin, houseware rosemary syrup, fresh lemon juice and topped with Prosecco. It's also a beautiful purple color, fit for Instagram, or at the very least a great match for a night in downtown Champaign.
NOLA's Rock Bar's Peach Cobbler Martini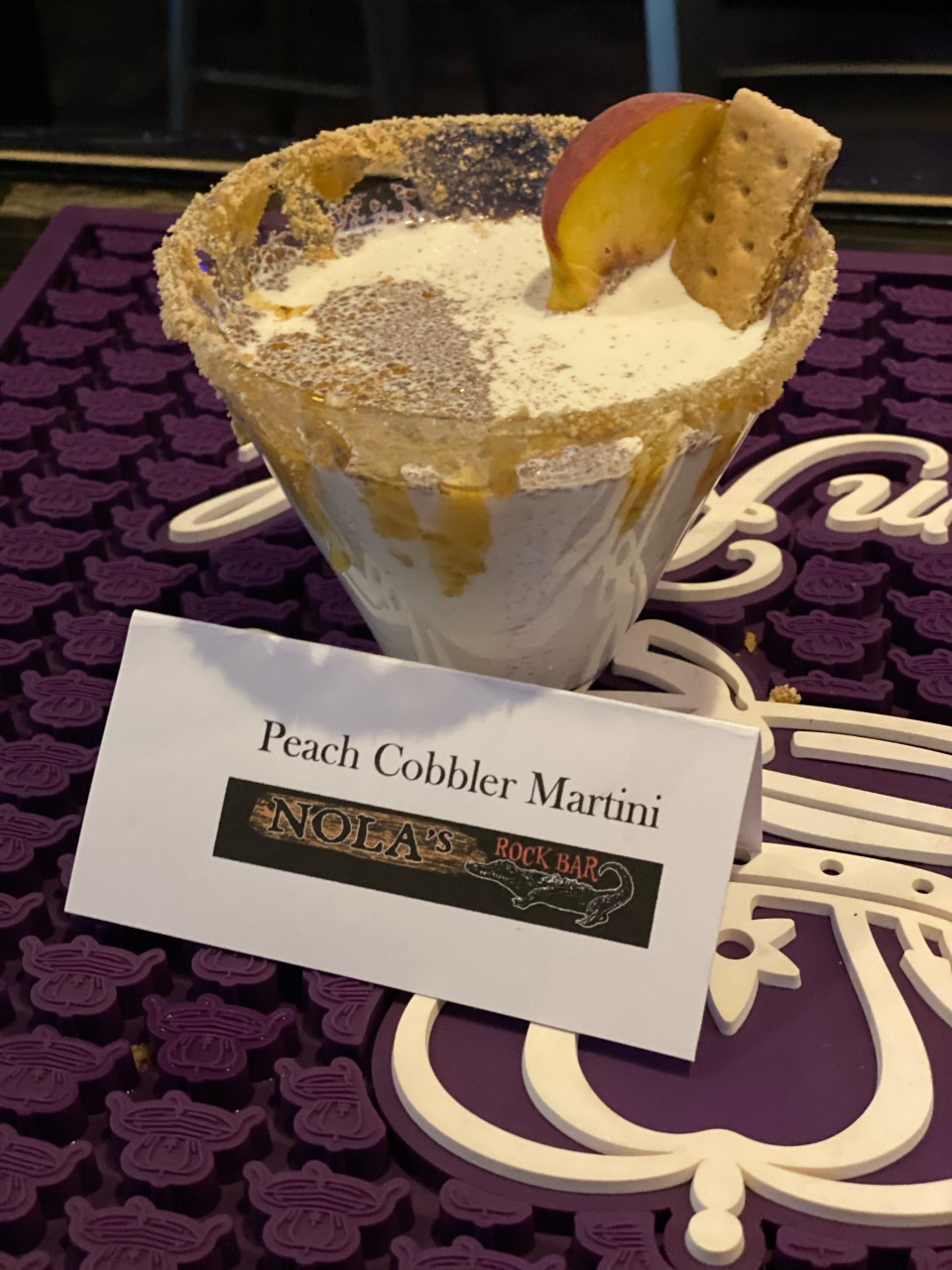 NOLA's Rock Bar in Urbana has a patio that we can see ourselves spending a lot of time on this spring. Of their many incredibly inventive and delicious cocktails, the Peach Cobbler Martini should be high on your list of drinks to try in C-U. Made with Kettle One Botanical Peach & Orange Blossom, RumChata, Butterscotch Schnapps, and cream, this drink is sweet but not too sweet and so, so refreshing. There's also a Peachy Keen Lemonade we want to give an honorable mention to as well because spring and summer are nothing without a good lemonade.
Hamilton Walker's Pisco Sour
That featured image that likely got you to click this blog? That's the Pisco Sour at Hamilton Walker's. Pisco is a type of brandy made from wine that has quite an intricate distillation process. The Pisco Sour is the most widely recognized cocktail made with this unique spirit, and you can try this one shaken with Hamilton Walker's house-made simple syrup, fresh-squeezed lime juice, and real egg white. The cocktail is garnished with a spray of Angostura bitters and looks as good as it tastes.
Explore more drinks and dining options around the greater champaign county area
There's much more to eat and drink around our neck of the woods. Explore our restaurants, bars, and award-winning culinary scene all spring long.
Likewise, keep up with events, news, and information from Visit Champaign County on our social media channels. Give us a like or follow on Facebook, Twitter, and Instagram!