Illinois Road Trip Round-Up: Family Activities
August 25, 2020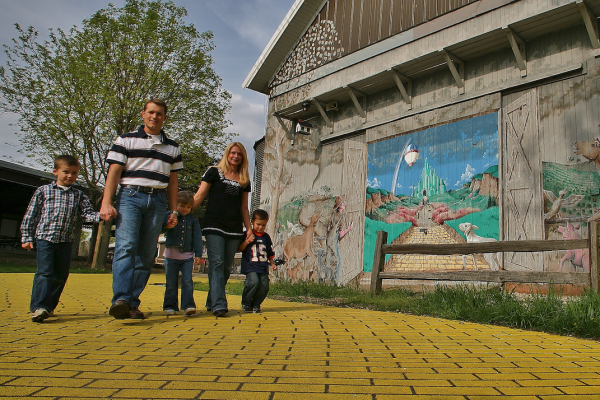 We've been "All In for Illinois" during the pandemic, but now that we're in Phase 4, we're ready to enjoy our state safely. Check-in every Tuesday for an Illinois Road Trip Round-Up on themed topics showcasing eighteen destinations across Illinois. This week, we're touring some of the state's best family activities! So pack up the family, bring your masks, and get ready for a road trip!
VISIT CHAMPAIGN COUNTY
There's a good reason so many families like to spend a day or weekend in the greater Champaign County area. With so much to do, you have options no matter what sort of activities your family enjoys. This time of year, Curtis Orchard begins ramping up their apple picking on top of their extensive kids' area. From a petting zoo to fun outdoor activities, there's a whole day to be had at this area favorite. Likewise, Mahomet's Museum of the Grand Prairie offers education yet exciting looks at our area's history. Learn what life was like in this part of the state in the 1800s and hop in a time machine to a simpler day. Lastly, Old Orchard offers bowling, mini golf, and some of the best tavern-style pizza in town. Any of these activities and many more make for wonderful family fun!
ENJOY AURORA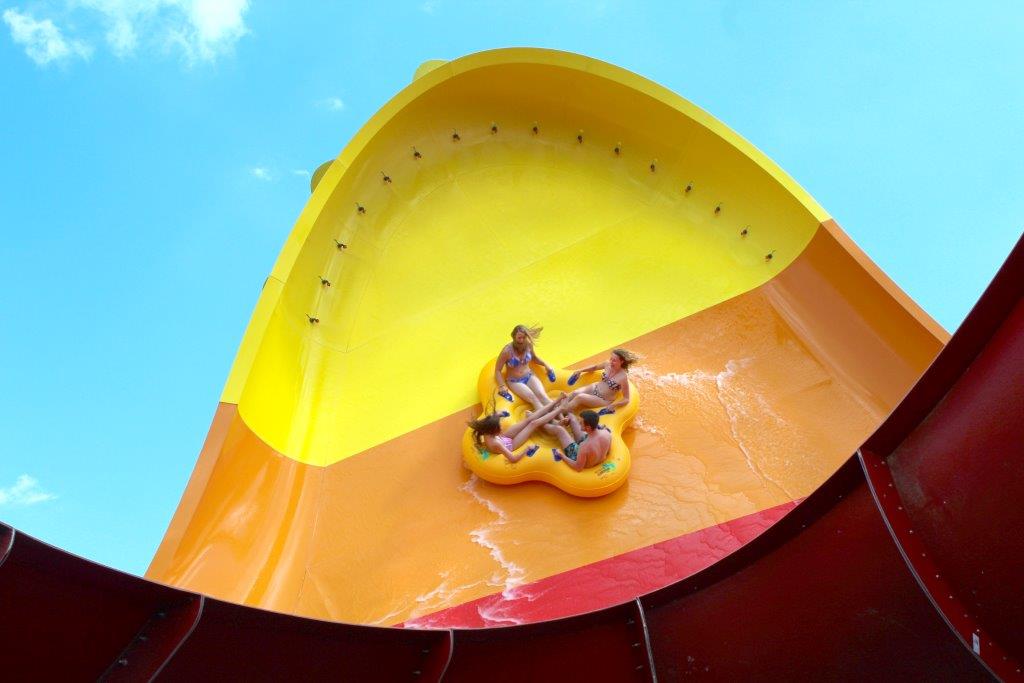 One of the top destinations for family fun is the largest waterpark in Illinois. Thousands of thrill-seekers find #OutrageousFun at Raging Waves Waterpark in Yorkville every summer, where you can experience dozens of gravity-defying water-slides, float the lazy river, and race down the brand new Aussie Mat Dash. On-site concessions feature contactless ordering right from your smart device, and private cabanas are a great option for friends & family to reconnect and relax. New attractions for younger children include Kangaroo Falls, a dedicated play area and splash pad with all-new interactive features. Plan your visit at ragingwaves.com, and complement your trip to the Aurora Area with our official visitors' publication, available in print and online at enjoyaurora.com.
VISIT BLOOMINGTON-NORMAL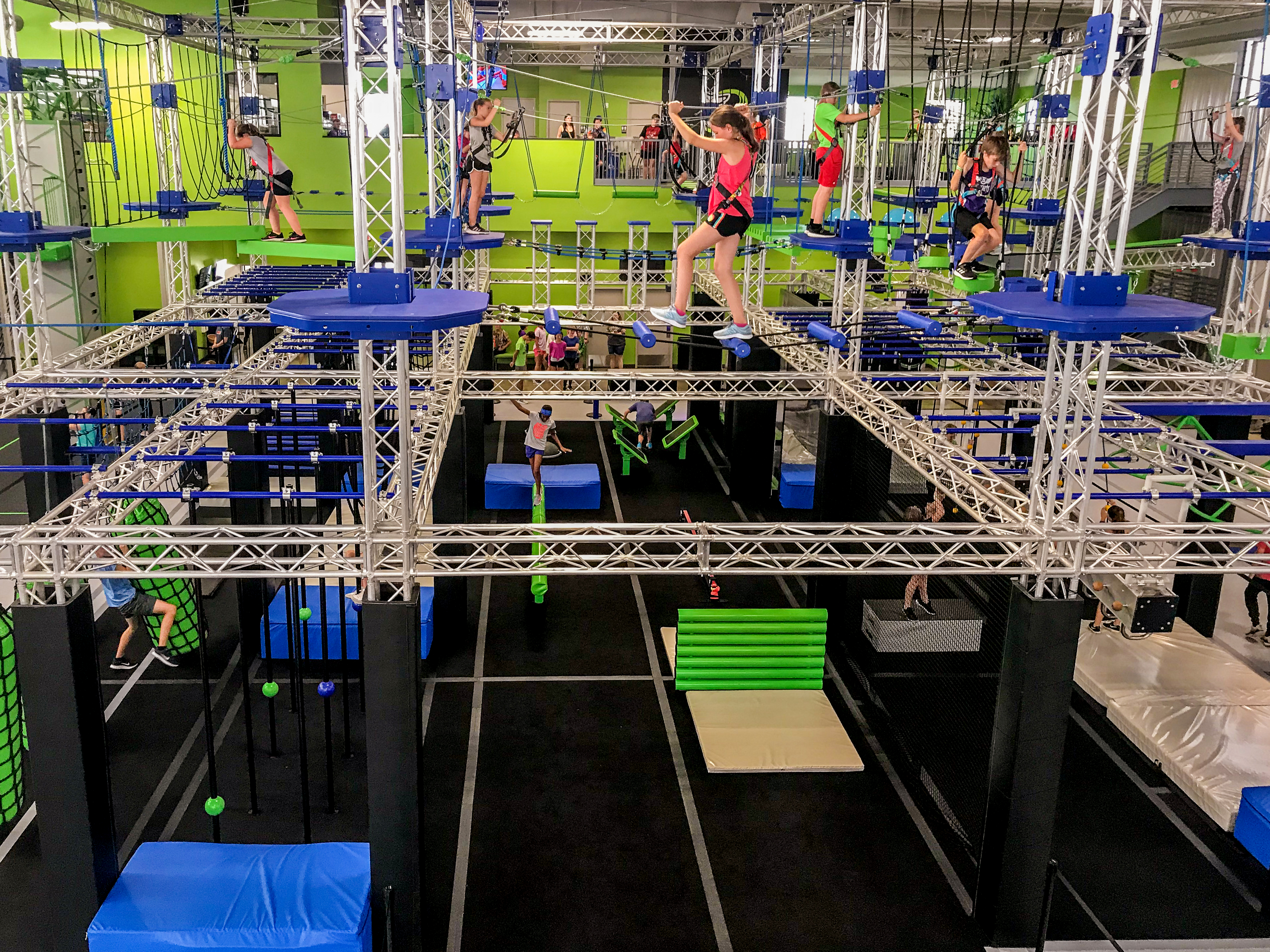 Bloomington-Normal is filled with activities for the entire family! An entire day can be spent at Miller Park! Visit a Sumatran tiger, lemurs, red pandas, and many more animals at the Miller Park Zoo. After the Zoo, continue your day of fun by enjoying paddleboats on Miller Park Lake, exploring the playground and splashpad, and playing a round of mini golf! If you're up for a challenge, Iron Coyote Challenge Park puts the entire family's ninja skills to the test. Kids and adults alike can take on obstacle courses, a bouldering wall, zip line, and more. For the adventurous families, Bloomington-Normal has endless outdoor activities. Comlara Park, Moraine View State Recreation Area, Constitution Trail, and Sugar Grove Nature Center are all beautiful spots to explore nature. Comlara Park and Moraine View offer kayak rentals – a great adventure for the entire family. Pack up the family and come discover what makes BN a one-of-a-kind family vacation destination!
CHICAGO's NORTH SHORE

Chicago Botanic Garden, the 5th largest public garden in the U.S. has outdoor fun for the family! Through Sept. 20, Butterflies & Blooms lets visitors immerse themselves in a habitat filled with hundreds of live butterflies. The Model Railroad Garden: Landmarks of America open through Oct. 11, features 18 trains running on 1,600 feet of track. Train and garden enthusiasts are delighted with the sights and sounds of miniature trains traversing high and low through tunnels, across bridges, and around close to 50 American landmarks. The Grand Tram Tour open through Oct. 25, lets you relax through a 2.3-mile narrated tour of the garden's highlights including the Japanese Garden and spectacular views of the 81 acres of the water spaces.
MEET CHICAGO NORTHWEST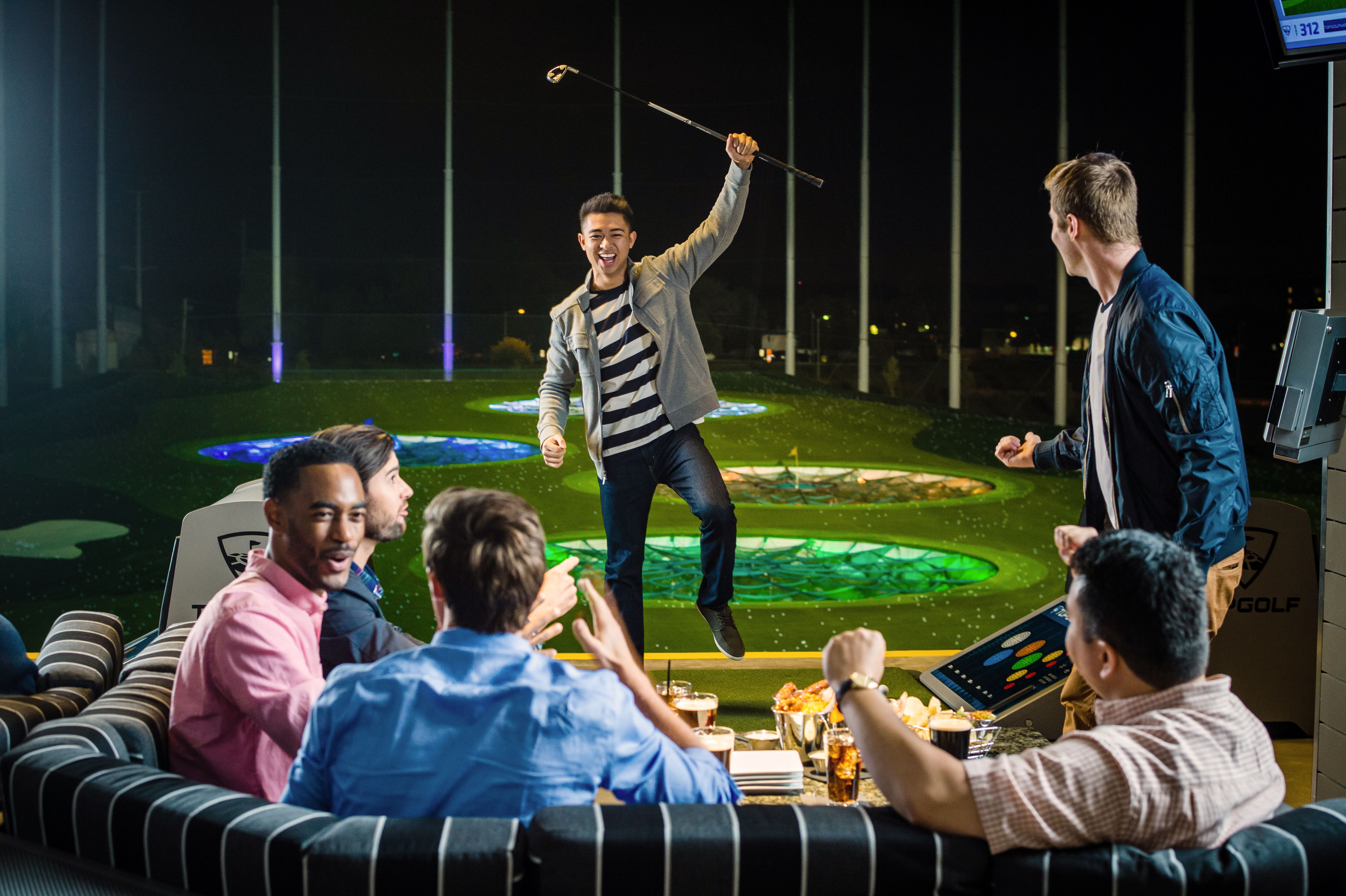 Chicago Northwest is chock-full of family fun activities. Step inside a breathtaking wonderland of over 3 million LEGO bricks at LEGOLAND Discovery Center. Try out their new and exciting "The Great LEGO® Race VR Experience." For those wanting to have family fun from their home, try out Mastermind Escape Games - online edition. Immerse yourself in their online adventures where your group gives instructions to a live actor inside a real escape room on where to go and what to do as YOU solve the clues. Spring Valley Nature Center is an outdoor living museum where visitors can learn about nature and local history. Explore 135 acres of fields, forests, marshes, and streams. Be sure to bring a camera, because family photo opps! Topgolf is an excellent family bonding activity, complete with 100+ climate-controlled hitting bays, 200 HDTVs and a full-service restaurant/bar. All skill levels are encouraged to take a swing at their driving range. Try out their fun mini-games and create a memorable family experience! More fun and games can be found at ChicagoNorthwest.com/Play.
CHICAGO SOUTHLAND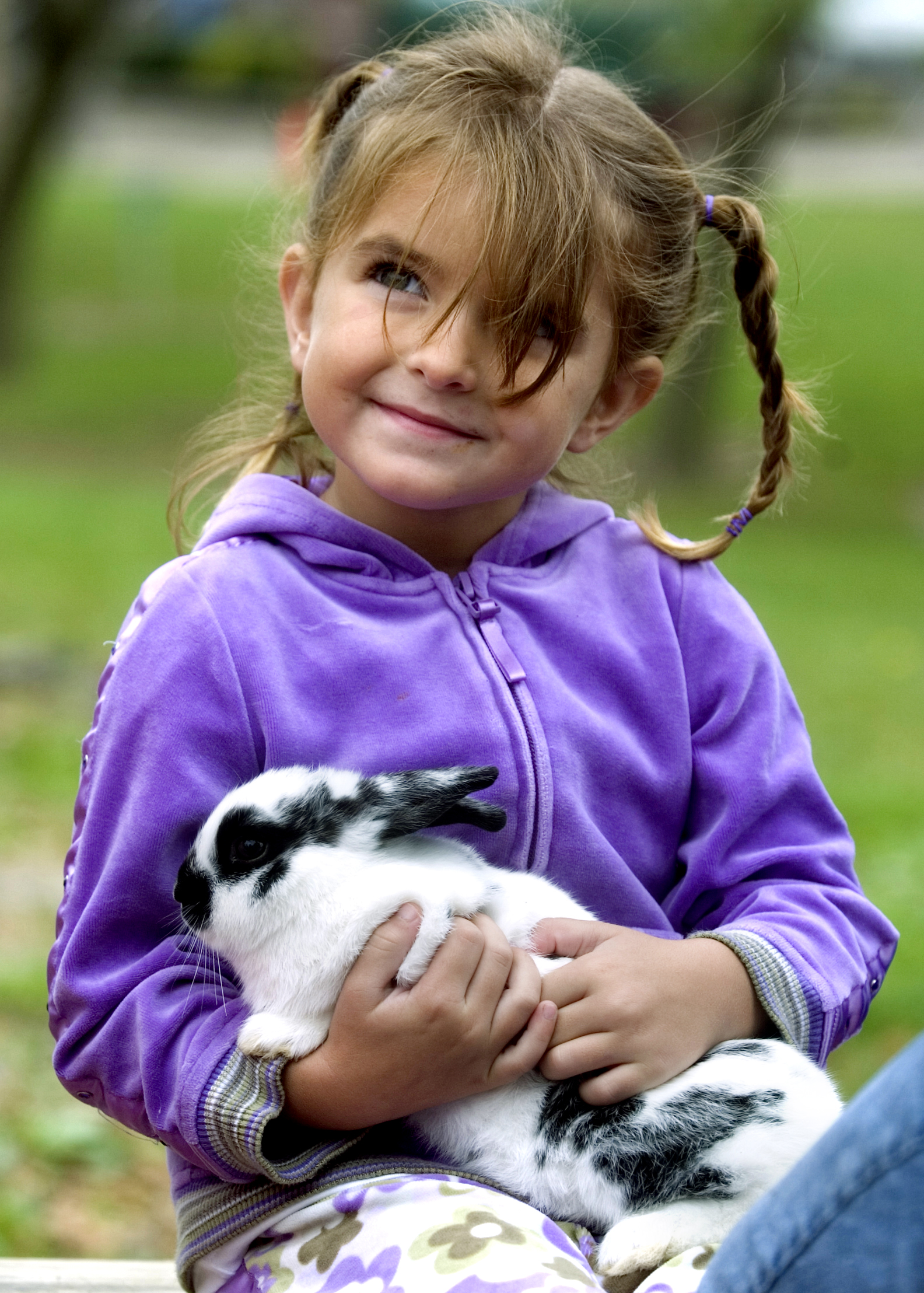 If you're looking for fun and family-friendly ways to spend your time in the Chicago Southland, check out Odyssey Fun World in Tinley Park, with plenty of indoor and outdoor fun, including an arcade, laser tag, soft play land, batting cages, go-karts, an inflatable park, bumper boats and more. Get the whole family outside and visit The Center in Palos Park. Kids will love the Children's Farm, where they can experience and learn about farm animals of all types. See the chickens laying eggs, the cows giving milk and the crops growing. There are plenty of enriching programs to take advantage of as well. For all the adrenaline junkies in your family, visit Accelerate Indoor Speedway & Events in Mokena. They'll love the European-style indoor go-karting, with karts that reach speeds of up to 50 MPH. Guests can also try their hand at axe throwing (ages 13 and older) or play in the arcade. For more fun and family-friendly visits to the Chicago Southland, check out the ABCs of Family Fun, Family Fun for All, and Leave No Child Inside.
VISIT EFFINGHAM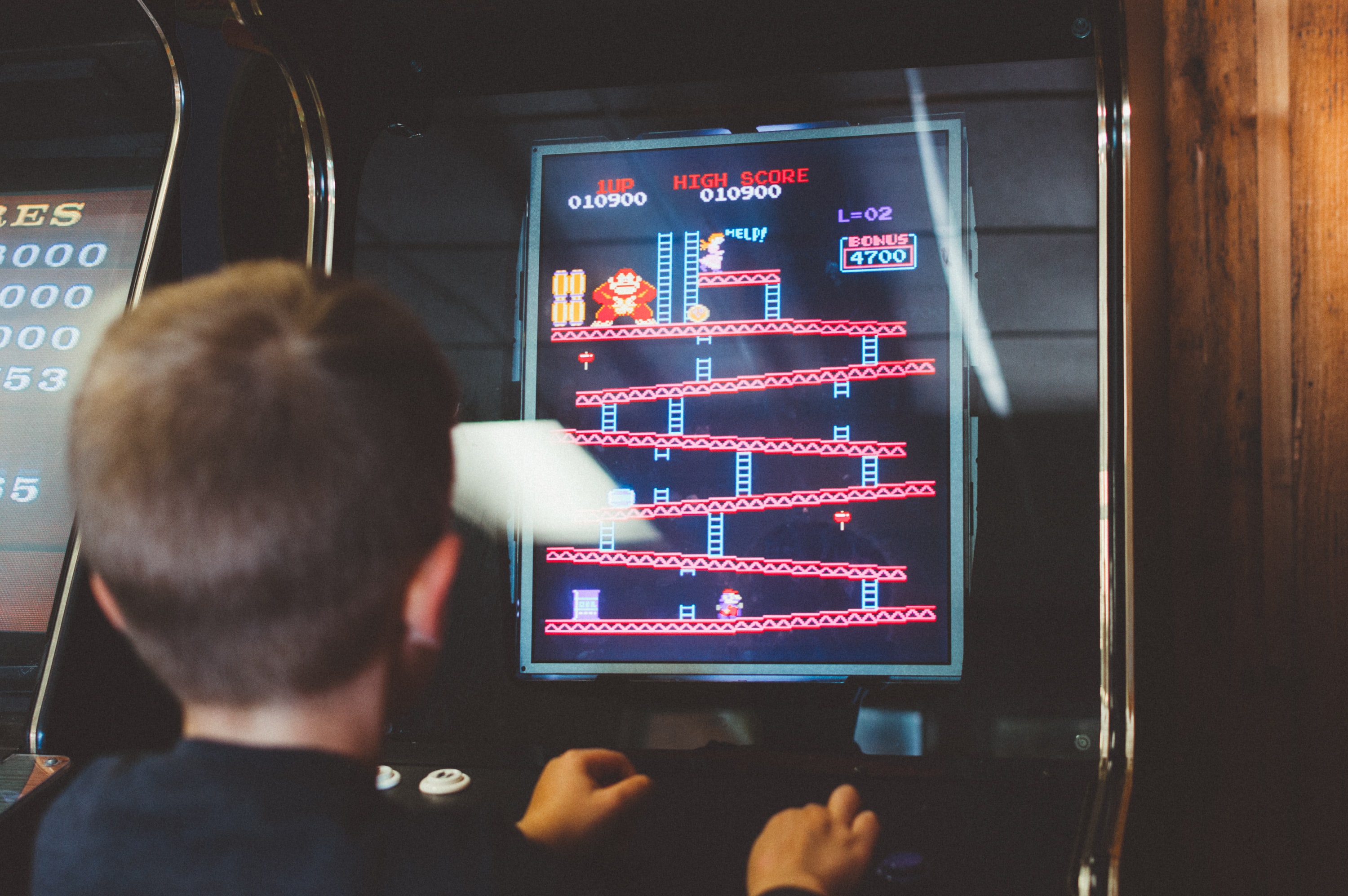 Visit Effingham, where you can indulge in your inner-kid, guilt-free. Kick off your fun-filled experience by fueling up at Gopher's Grill, where lunch includes elevated bar food, classic arcade games and challenging simulators for golf, hunting and more! Then, putt around after lunch at Evergreen Mini Golf. Team up, and enjoy 18 holes on their jungle-themed course. If you're looking to amp up your afternoon, schedule a visit to Bent Key Escape, a fully-interactive and immersive escape room experience for all ages. Win or lose… after a day like today, you'll feel like a champ (and your kids might just agree with you).
EXPLORE ELGIN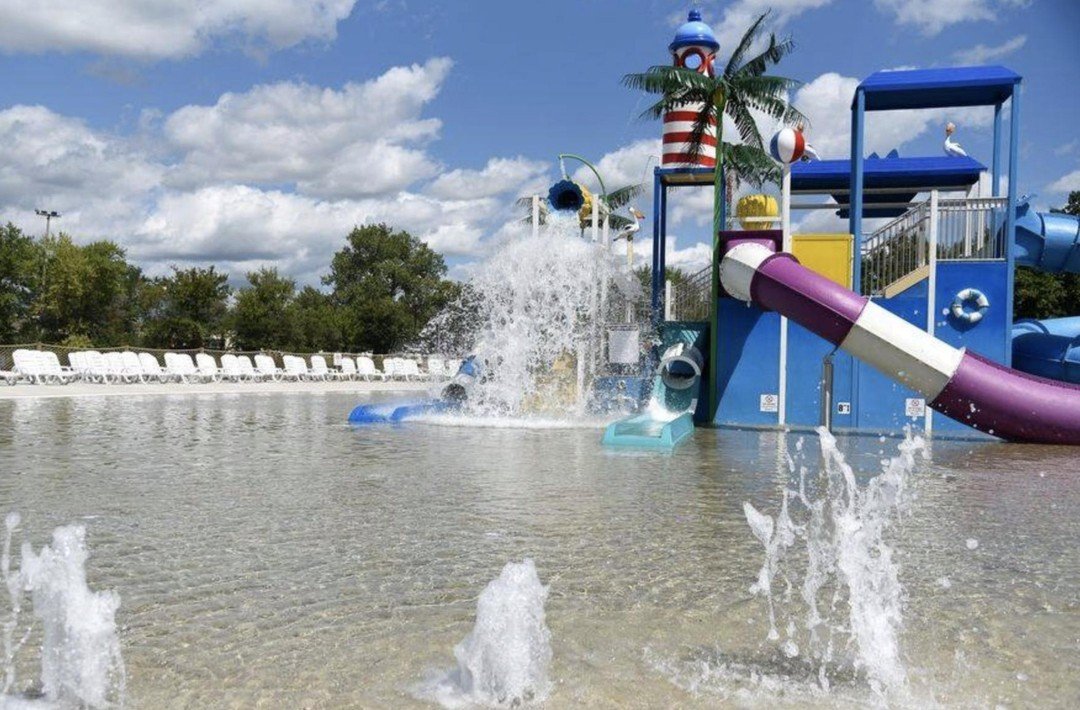 Santa's Village Azoosment & Water Park has been a family fun destination since it's opening in 1959. Expansions and renovations over the years have made this park a must-visit destination! Most recently they have opened a water park. Santa Springs offers water slides, and a large activity area outfitted with volleyball nets, bags/cornhole and other yard games that will entertain the kids for hours! Lounge chairs and cabanas are perfect for parents looking to relax and take a load off. The in-park dining options make grabbing a meal easy during an all-day getaway. Plus the Gingerbread Ice Cream Shoppe is a great way to refresh and cool off out of the sun. Santa Springs is a great place to get away with the family. With so many things to do in the area you can turn a day-trip into a full weekend getaway. Visit our website for more ideas and check out nearby hotels to book your stay!
GREAT RIVERS AND ROUTES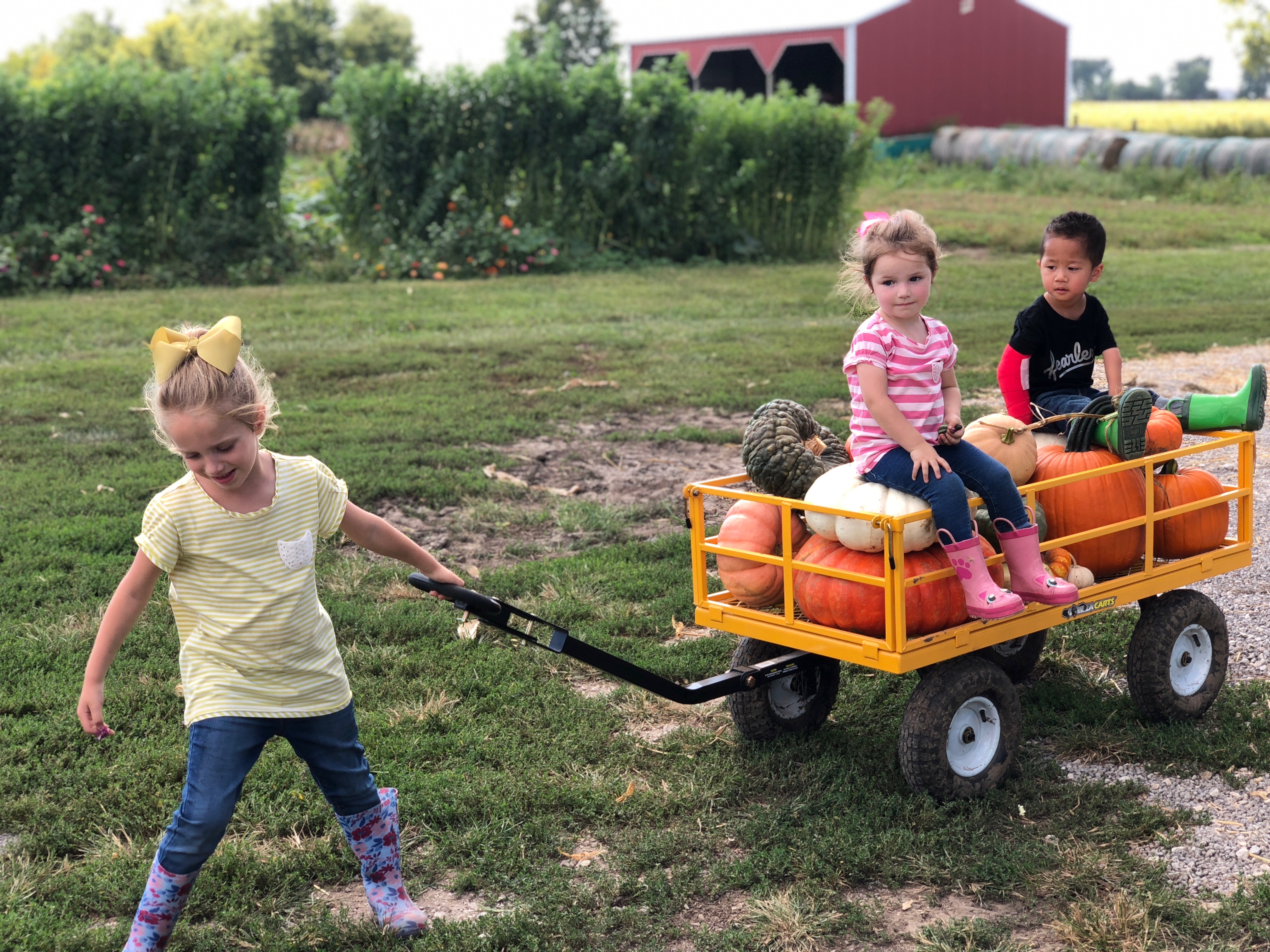 Treat the family to an end of summer road trip adventure along the rivers and routes of southwest Illinois. Discover the fun, and healthy, diversions at area U Pick orchards and roadside stands where you can take your pick of juicy fresh fruit just waiting to be plucked from trees and in pumpkin patches. Visit Eckert's Country Store and Farms in Grafton for a wagon ride into the apple orchards and spend quality family time picking your own fruit. Special plus: social distancing isn't an issue when everyone can spread out over the acres of orchards! While the kids are enjoying the farm's petting zoo and other activities, the adults can slip over to nearby Grafton Winery The Vineyards for a sip of locally crafted wine. Drive to Greene County and visit Greene Fields Farm, a family-friendly farm experience where you can pick your own pumpkins and get an up-close and personal view of life on a working farm. Liberty Apple Orchard in Edwardsville has 14 varieties of apples just waiting for you at its U-Pick orchard. For more outdoor orchard family fun, go to: https://www.riversandroutes.com/things-to-do/outdoors-and-recreation/orchards-and-gardens/
HERITAGE CORRIDOR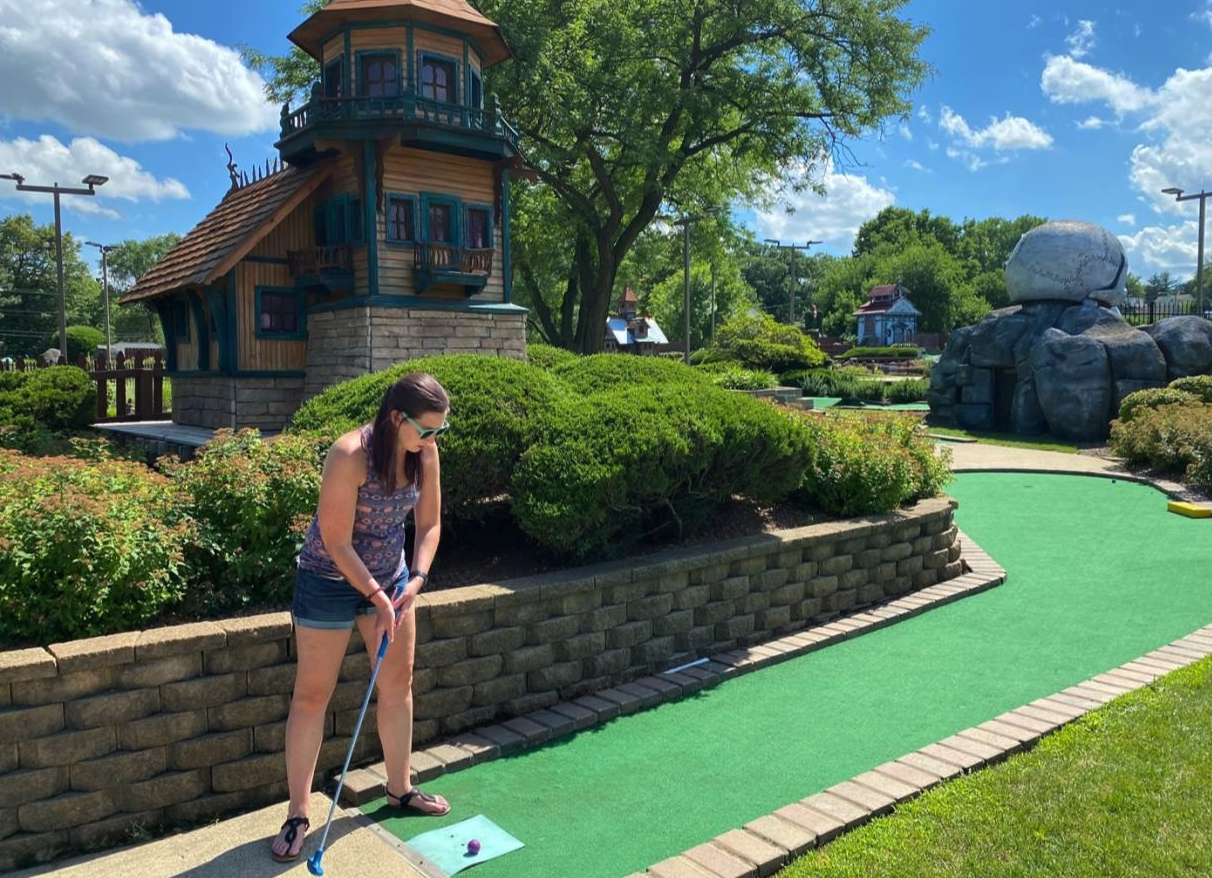 Look no further than Joliet's Haunted Trails for family entertainment. This spooky-themed fun center has mini-golf, batting cages, go-karts, arcade, laser tag and so much more. Looking for fun in the fall? Heap's Giant Pumpkin Farm (Minooka), Dollinger Family Farm (Channahon), and Bronkberry Farm (Plainfield), and Boggio's Orchard and Produce (Granville) have great activities for children of all ages. And, if your family is a little bit older…HellsGate Haunted House will scare the socks off of them! It was previously rated the #11 scariest haunted house in the nation.
ILLINOIS SOUTH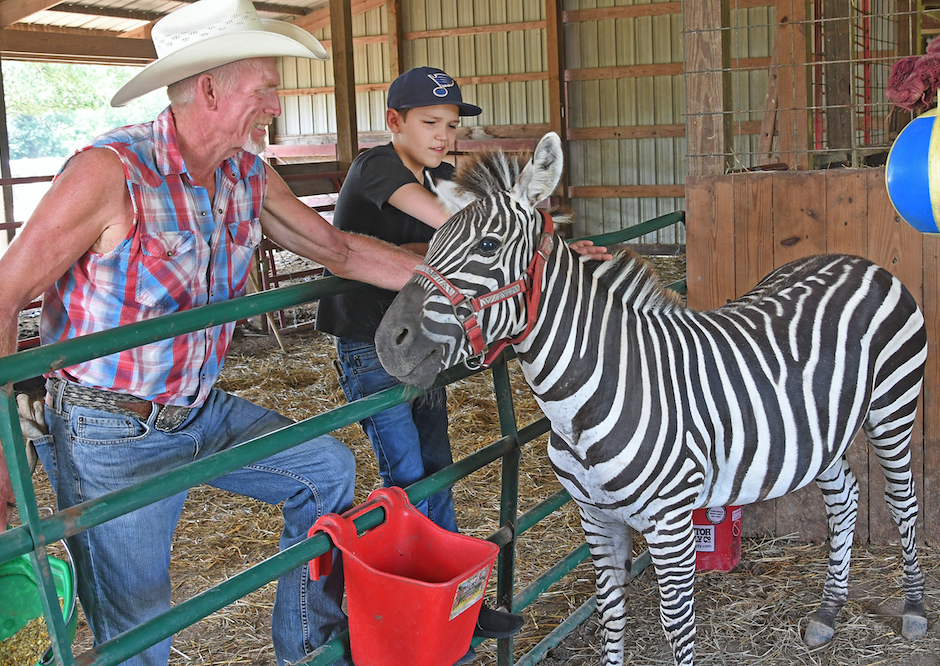 Family time is the best – and there are SO many places in ILLINOISouth to have a blast with your loved ones. If you have kiddos that love animals and the outdoors, Rainbow Ranch Petting Zoo just outside of Nashville is the place to go! This is your chance to pet and feed exotic animals like zebras, camels, kangaroos and even a ZONKEY (a zebra and donkey mix)! There are also typical farm animals such as pigs, goats and calves – many of which are babies that you can bottle-feed while you're on the tour! If quirky is more your speed, DeMoulin Museum in Greenville is worth a visit. The main attractions at DeMoulin are the lodge initiation devices - including the Bucking Goat; Invisible Paddle Machine; and Lifting and Spraying Machine–are what have attracted visitors from over 30 states!
VISIT MCHENRY COUNTY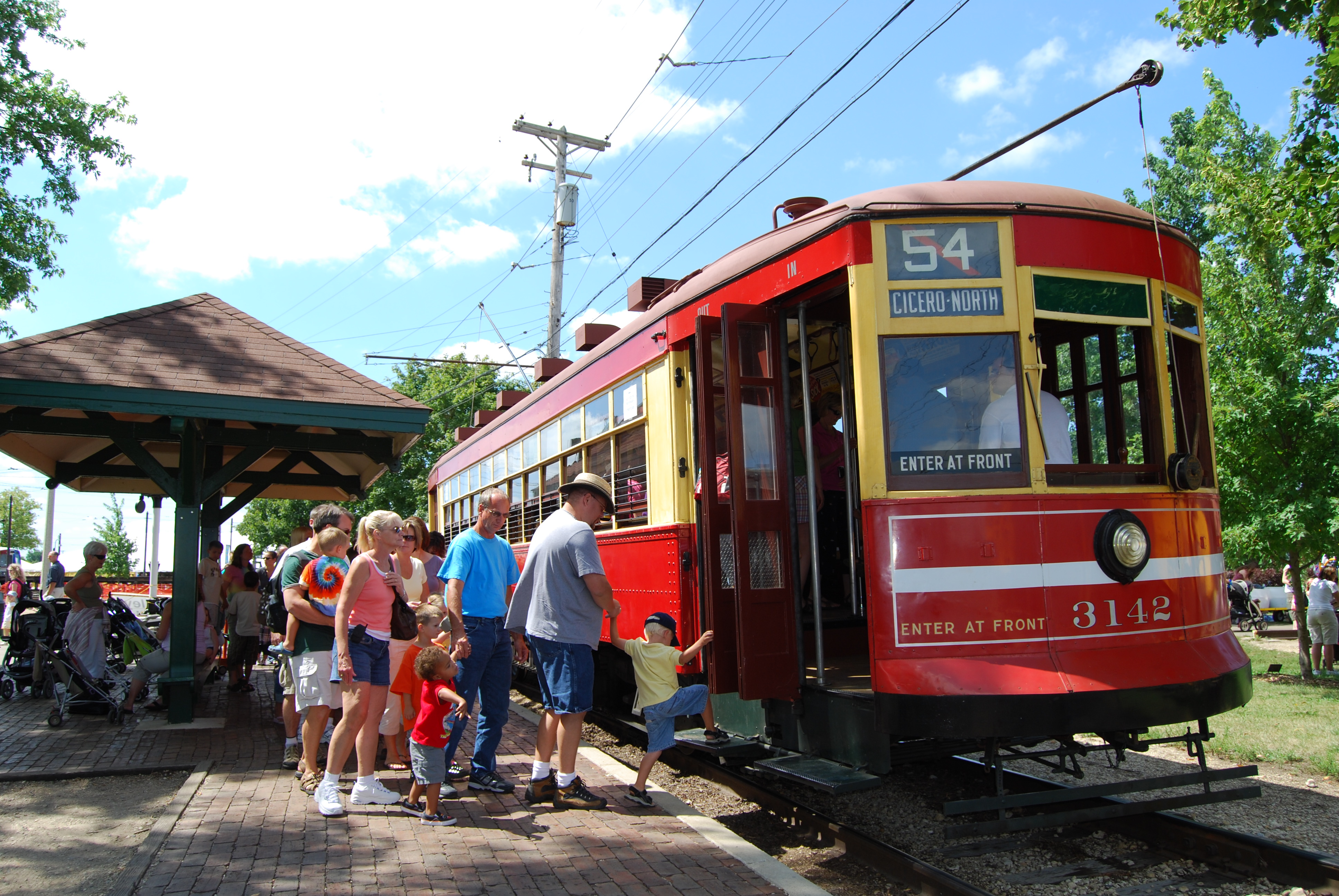 Musing on how to spend the day? Get on the right track at North America's largest operating demonstration railroad – the Illinois Railway Museum. Nestled among cornfields on the western side of McHenry County, this museum is run by volunteers who restore trains, dispatch trains and even run the trains down the track. The dedicated team has spent decades assembling the buildings, track, locomotives and cars that make Illinois Railway Museum America's largest railway museum. Spend a few hours or an entire weekend seeing the education, restoration and preservation efforts of this museum in motion. Due to COVID-19 advance tickets are required, and quantities are limited, social distancing and masks are also required. Purchase your tickets at tickets.irm.org
DISCOVER PEORIA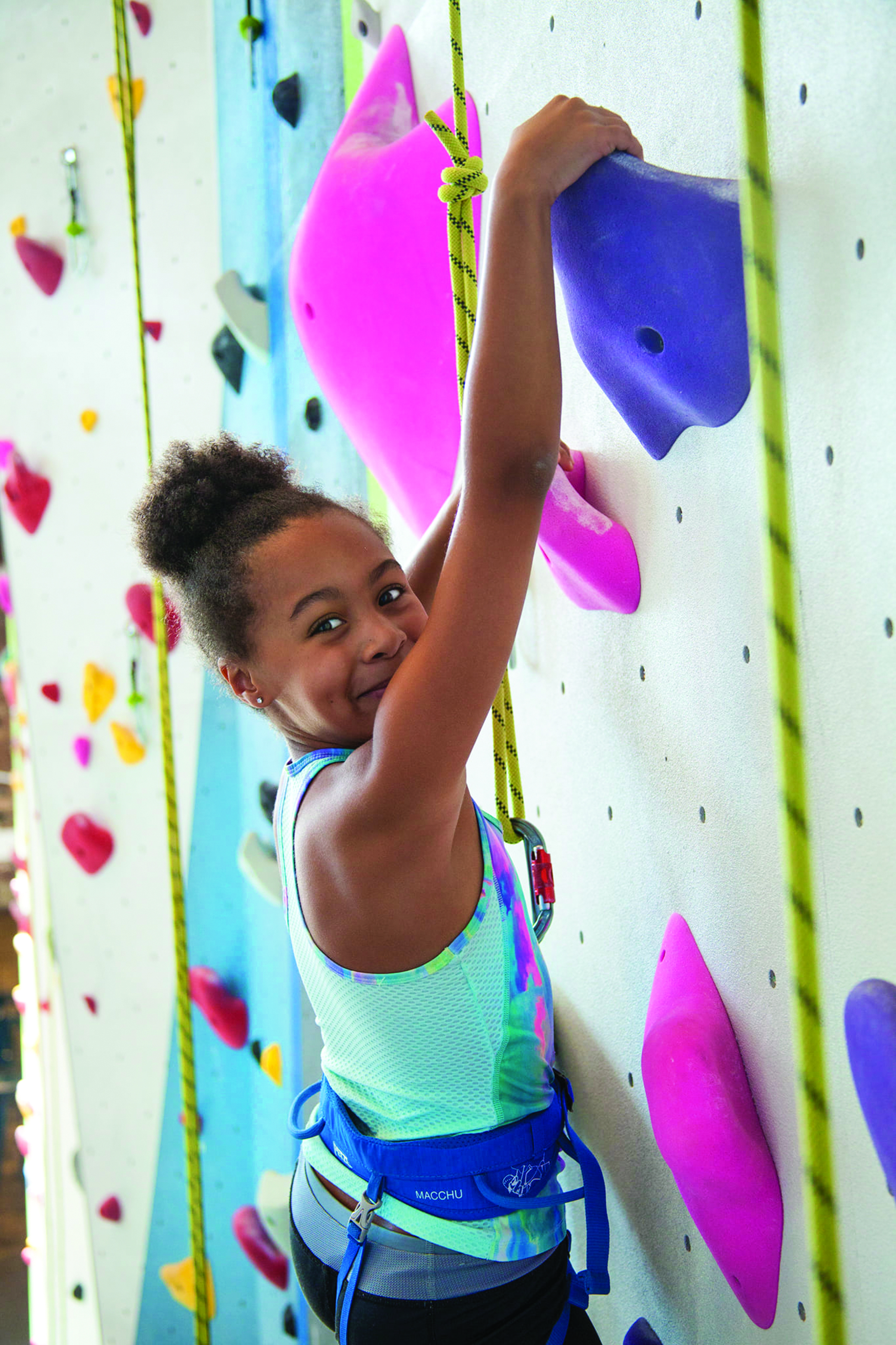 When traveling with kids, it can be hard to find something to do that the whole family will enjoy. But not in the Heart of Illinois! Learn something new and about the history of the Peoria area at the Peoria Riverfront Museum where you can explore collections, the Dome Planetarium where you can transport yourself to a far-off galaxy or just see the stars above your head or visit the giant screen theater houses a 52-by-70-foot screen that can show you the world in a BIG way! Or head to North Peoria to Wheels O' Time Museum. With exhibits including 40 historic cars, the Rock Island Steam locomotive, Caterpillar tractors, antique washing machines, model airplanes and more interactive displays, appreciate the eclectic history of our region. Looking to get out and play while in town? Head to West Peoria for some family thrills at Kartville. Offering Go-Karts, bumper boats, batting cages, mini-golf and dune buggies, this fun outdoor attraction will entertain the entire family. Whether you're new to climbing or you've been climbing for years, First Ascent provides world-class terrain for all ability levels with expert climbing instruction for all ages. Year round there are amazing sights and sounds to see in the River City. View the Illinois River Valley on the Spirit of Peoria or head to the Peoria Zoo for an interactive environment complete with a diverse set of animals. Explore the African grasslands and come eye to eye with emus and wallabies at the Australian Walk-About. Take the family and make it a day to remember. Learn, play and see while visiting Central Illinois.
VISIT QUAD CITIES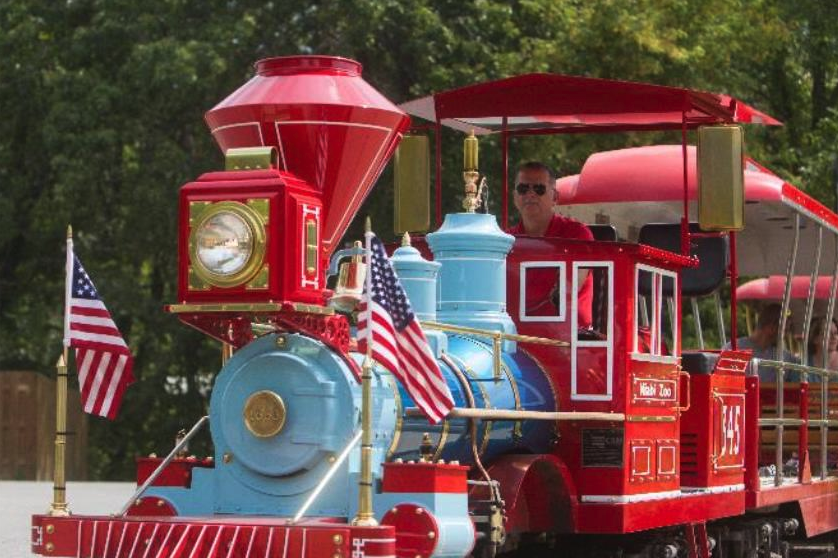 Looking for a relaxed, affordable, and different kind of getaway to enjoy with your family? We have wide-open places and spaces without massive crowds, giving you and your family the room to explore. You can even get out on the Mississippi River. Explore the trails at Black Hawk State Historic Site. This rolling 208-acre tract – bordering the Rock River in Rock Island, IL., was once home to the Sauk Native American Indian nation. The Black Hawk Forest has been identified as one of the least disturbed forests in Illinois. Or, how about spending a day at the zoo? Niabi Zoo is practicing all the Covid-19 protocols and you can bring your picnic lunch into the zoo and enjoy it at a picnic table or stretch out on your favorite blanket. Home to over 600 animals representing 200 species from around the world, the zoo is located on more than 40 acres of forest preserve. You can also take a train or carousel ride.
ROCKFORD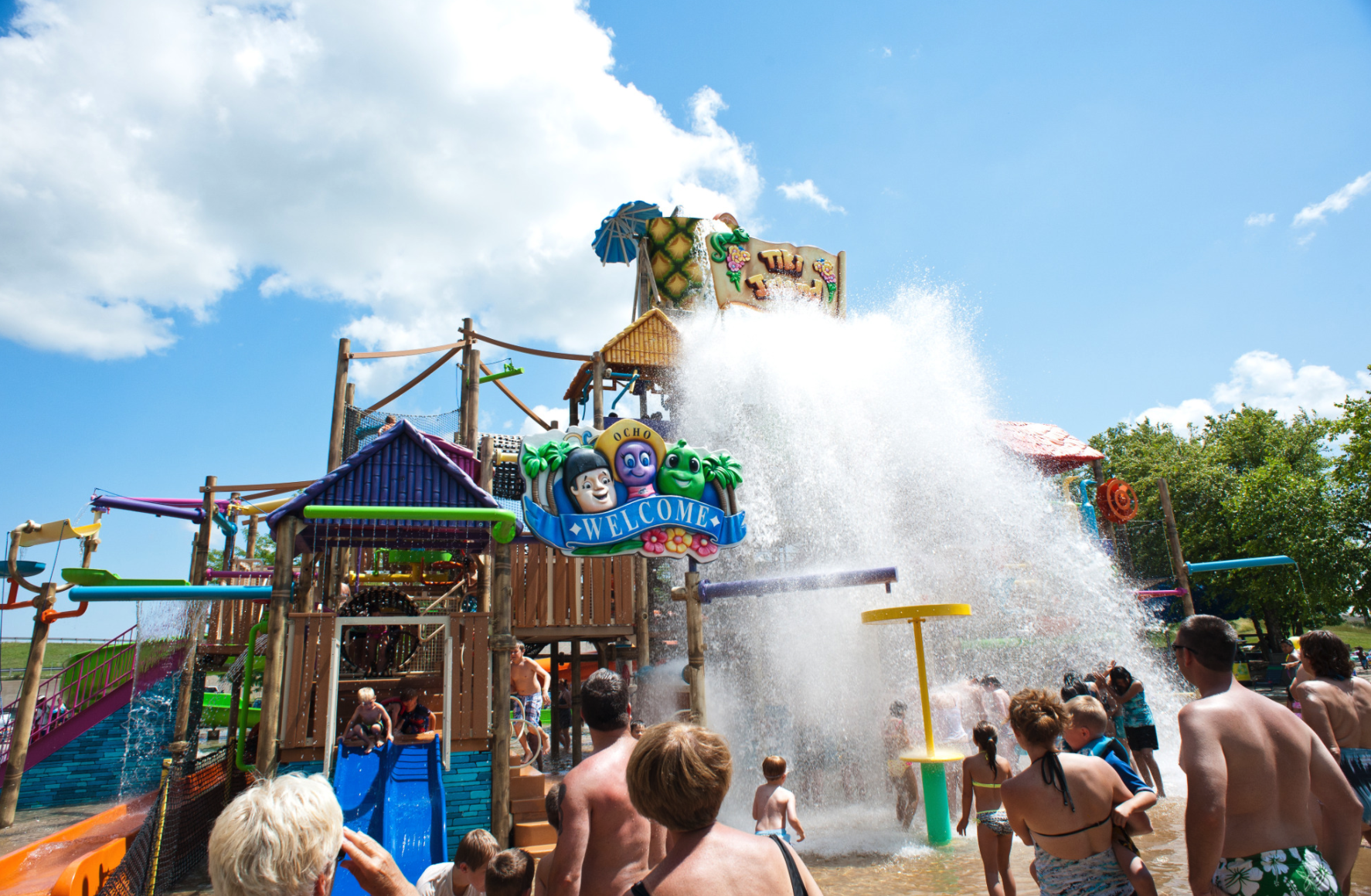 Family time is paramount when looking to reconnect with one another while focusing on what's most important - creating memorable moments together. The Rockford region is home to several experiences whether it is zooming down a water slide at Six Flags Hurricane Harbor waterpark or visiting Burpee Museum of Natural History to see Jane, a 65 million-year-old and most complete adolescent T. rex fossil display ever found. If hands-on is more your thing, Discovery Center Museum has over 250 fun educational exhibits, workshops, experiments, and activities for kids (and adults) to test out. The Forest Preserves of Winnebago County is one of the best systems in Illinois with more than 10,000 acres of natural areas, recreational areas, lakes, rivers, and forests to explore. Round out a fun-filled day with dinner at any of our authentic and unique restaurants to recap the day and start planning the next adventure in the Rockford region.
VISIT SI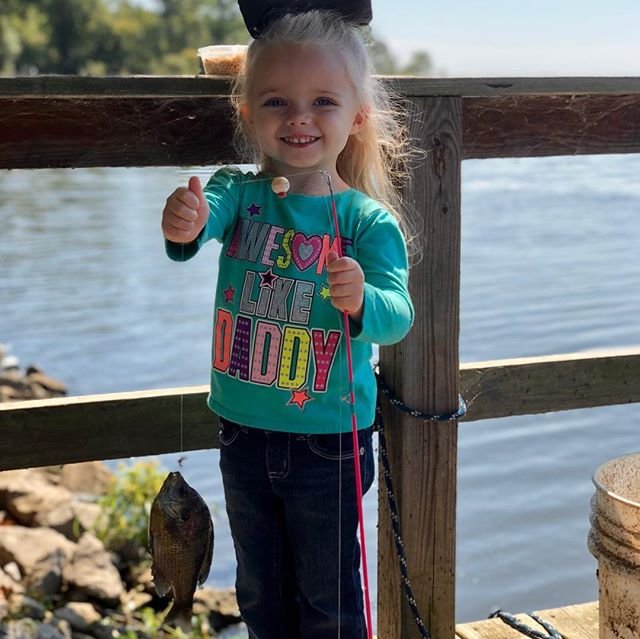 A family that plays together, stays together! Williamson County is a great destination for outdoor family entertainment. Our natural areas like Crab Orchard National Wildlife Refuge are a beautiful place to learn, picnic, play, and more! Great for families with kids of all ages, Goofy Golf is a fun and affordable destination near Ray Fosse Park! For the older kids, Magnus Fear, the areas newest outdoor paintball course, offers open play year-round and equipment rentals. Additionally, an exciting announcement was recently made about a drive-in movie theater coming soon to Marion! It's easy to please the whole family when you visitSI!
VISIT SPRINGFIELD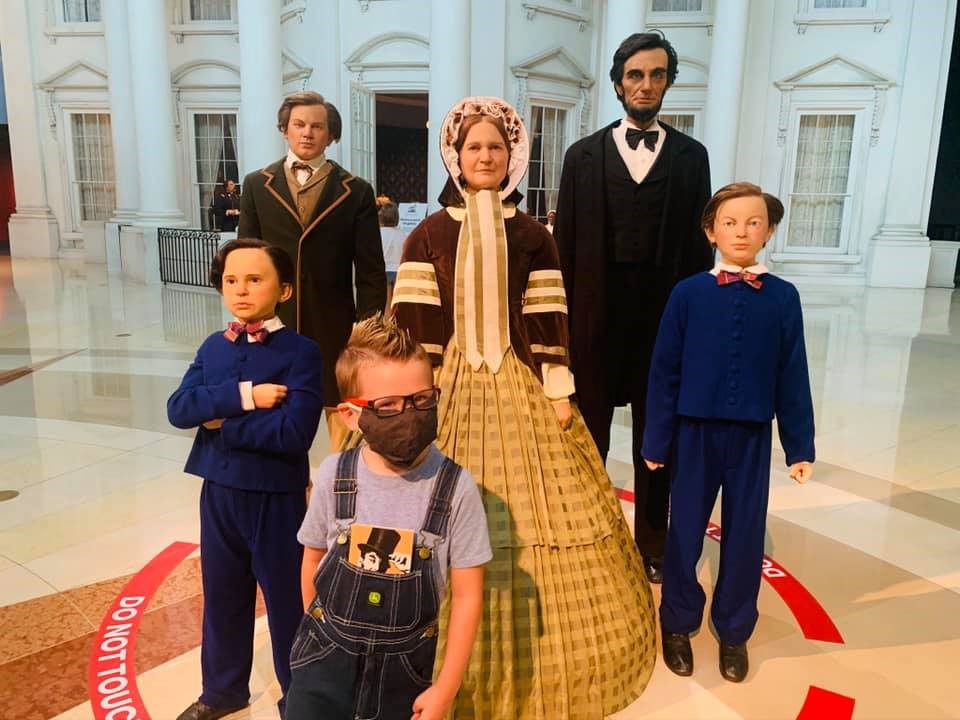 Experience the best of Springfield. Explore Abraham Lincoln and Route 66. Dive into family fun, outdoor adventure, and a hip arts and culture scene. Discover scrumptious food, from fine dining and tasty desserts to our local sandwich, the Horseshoe, and enjoy our outdoor areas full of sights and sounds of nature. With accommodations for every budget, find the perfect place to stay with amenities to meet your needs. Pick up your free Explorer Passport at the Springfield Visitors Center and let your Abe's Hat Hunt and Route 66 Living Legends adventures begin. Find all your family needs to completely enjoy Springfield at https://www.visitspringfieldillinois.com/Landing/ExploreSpringfieldItineraries.aspx
Photo credit: @hitchinupandhanginout