Living Outside of Ordinary: Week of 6/3
June 3, 2019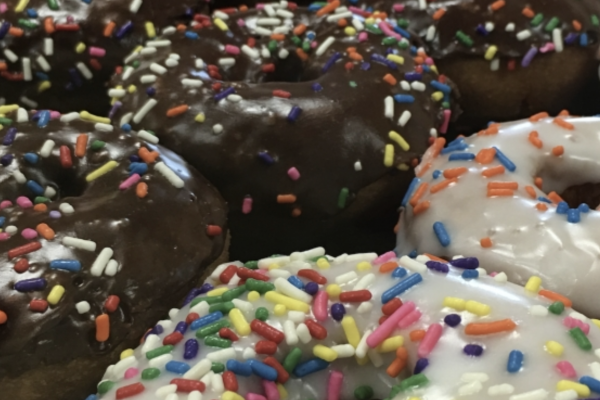 Living Outside of Ordinary: Week of 6/3
In the past month, how many days can you truly remember? On average, a few days, 4 or 5 if you're lucky, stand out from the daily routines we all experience. That's why Visit Champaign County is launching our new "Living Outside of Ordinary" Campaign aimed at residents and visitors as a means to encourage everyone to discover new places throughout the greater Champaign County area.
Each week, we'll give you one thing to do each day, something Outside of Ordinary, to make sure you have a way to make each day memorable. We'll be busy brainstorming over the next year to make sure you have ways to break out of the routine and immerse yourself in the amazing things happening right in your backyard. Some will be events, but others may be something as simple as getting outdoors, meeting a friend for a drink, or checking out a new store or restaurant. The goal is simple: when you're Living Outside of Ordinary, you're making memories, so we can all cherish each and every day.
June is finally here! The year is flying by, so slow things down with something a little #OutsideofOrdinary every day this week. A memory takes a moment to make!
Monday, June 3 – Start the week with some donuts from the newly re-opened Ye Ol' Donut Shoppe!
Tuesday, June 4 – Itching to fish? Learn or share your love of fishing at Kaufmann Lake with the Learn to Fish event from the Champaign Park District.
Wednesday, June 5 – Seek out your favorite food truck and grab lunch!
Thursday, June 6 - When was the last Girls Night Out? If you can't remember, it's well past due! Grab drinks with your closest friends at your favorite spot in town!
Friday – June 7 – Take advantage of a once in a lifetime change to tour and fly in a B-17 from WWII at Willard Airport! At the very least, come see this plane in person.
Saturday, June 8 – Get out in Chambana – Urbana's Uncork Wine Festival and Champaign's Streetfest are happening TODAY!
Sunday, June 9 – Not into a full 18 holes of golf? Hit the links at Lake of the Woods' Par 3 Course, or better yet, play Foot Golf with the whole family!
For more tips on what to do, check our events calendar and request a copy of our Visitors Guide today!