ELLNORA | The Guitar Festival Preview
August 30, 2019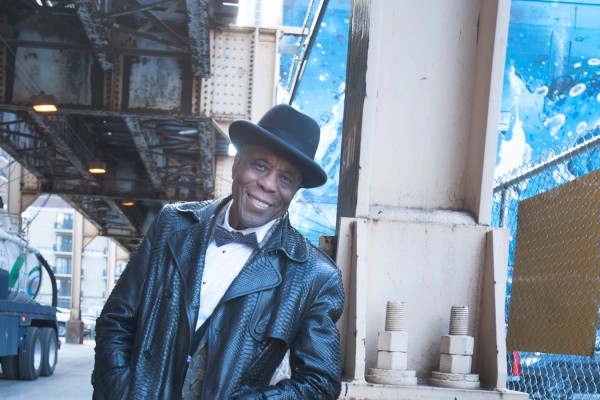 ELLNORA | The Guitar Festival at Krannert Center, deemed "one of the world's most forward-thinking guitar festivals" by Fretboard Journal, has emerged as a favorite destination for musicians and fans from around the world. A cornerstone event of the Center's two-season 50th-anniversary celebration, this year's ELLNORA features nearly 30 performances, including 15+ free events, across seven stages. In addition to the four indoor theaters of Krannert Center for the Performing Arts, the Center's expansive 1.5-acre lobby is perfectly suited to hosting performances—both informal and formal—that showcase the festival's impressive range. To prepare for the festival, we want to preview the three day event with a breakdown of who to see, hear, and enjoy during this Outside of Ordinary celebration of the guitar.
ELLNORA OPENING NIGHT, SEPTEMBER 5TH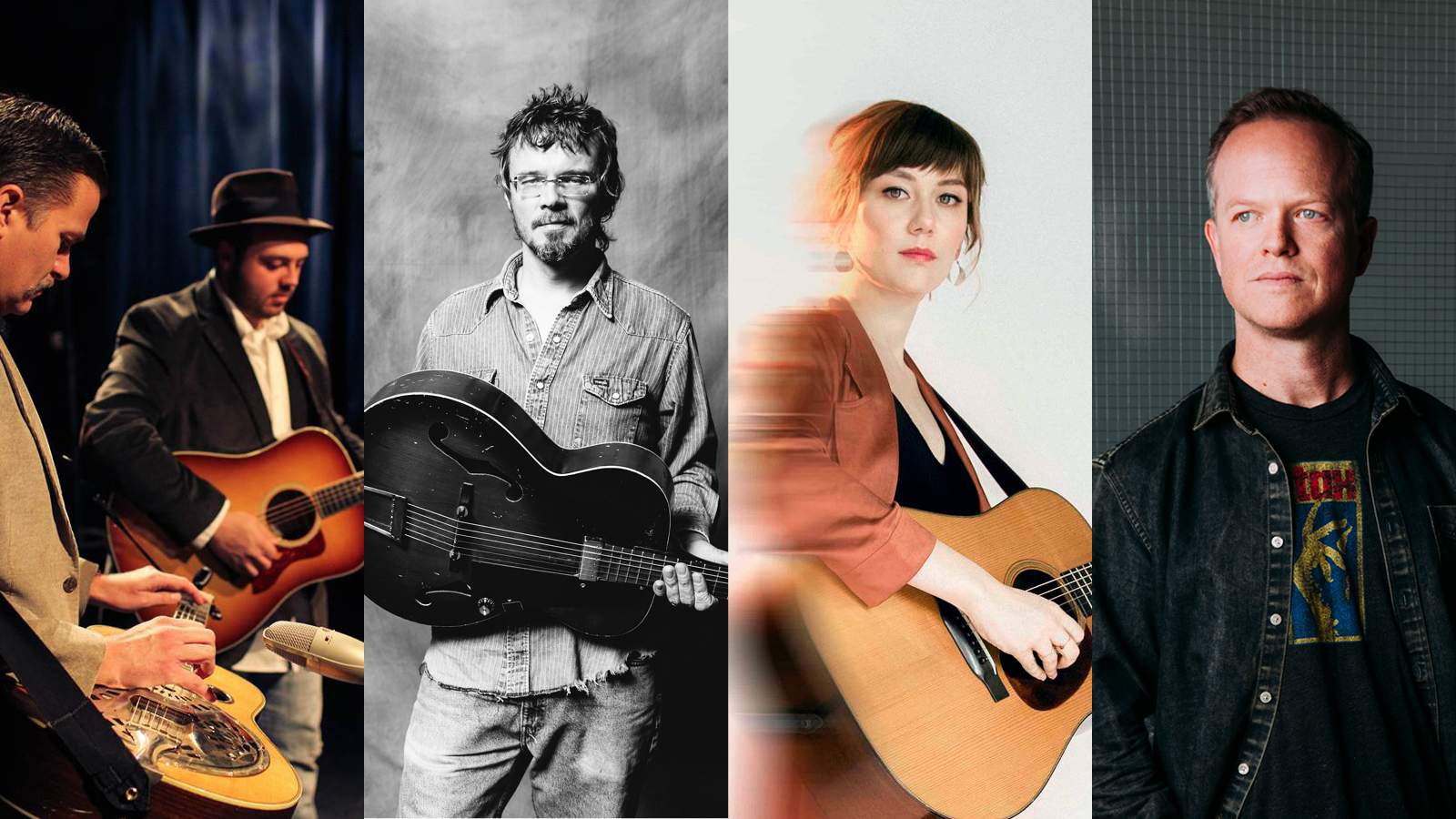 ELLNORA | The Guitar Festival isn't the only thing kicking off on September 5th. The entire Krannert Center's 2019-20 season opens this evening, and what a way to get things started. After doors open at 5:30pm, the Opening Night Party lineup begins! Get ready for Toko Telo to kick off the festival in the Amphitheater. The Madacascar-based group is led by two of the country's more regarded guitarists, D'Gary and Joël Rabesolo. With folk music in traditional styles of their home island, and the incredible vocals of Monika Njava, Toko Telo is the perfect way to get things started. You can also catch the group at 7:30pm later in the evening. Tim Donaldson gets going in the Lobby on Stage 5 at 6:25pm by playing the National Anthem.
Bombino takes over in the Lobby on Stage 6 playing tichumaren, a style of North African desert blues, from his home country of Niger. Bombino tells audiences he can feel the energy leave his guitar and fill the room, so don't miss the raw talent and experience of this incredible style of music. Back over on Stage 5, Reverend Robert plays at 7:45, and if you're a fan of the blues, you'll love the delta infused tunes of the Rev. With accompanying influences in ragtime and Caribbean music, numerous styles combine for rhythm heavy acoustic jams in what is sure to be an electric set.
Closing out the evening, Luther Dickenson opens the final set of night one with his incredible slide stylings. A gifted songwriter, the Memphis influence in Dickenson's music leave audiences feeling deeply connected to the man and his music. Kansas City's own Samantha Fish follows, headlining the evening as she continues to climb the ranks in modern blues music. Fish's band is as tight as they come and will deliver a finale to Opening Night Party you won't soon forget.
After the Opening Night Party finishes up, the Studio Theater plays host to a late night set of Spontaneous Combustion, in which a lineup of incredible musicians perform a nearly completely improvised show. Musicians Luther Dickinson, Steve Dawson, Rob Ickes, Trey Hensley, and Molly Tuttle play off one another's strengths and add extemporaneous energy to this final show of the first night of ELLNORA.
ELLNORA DAY TWO, SEPTEMBER 6TH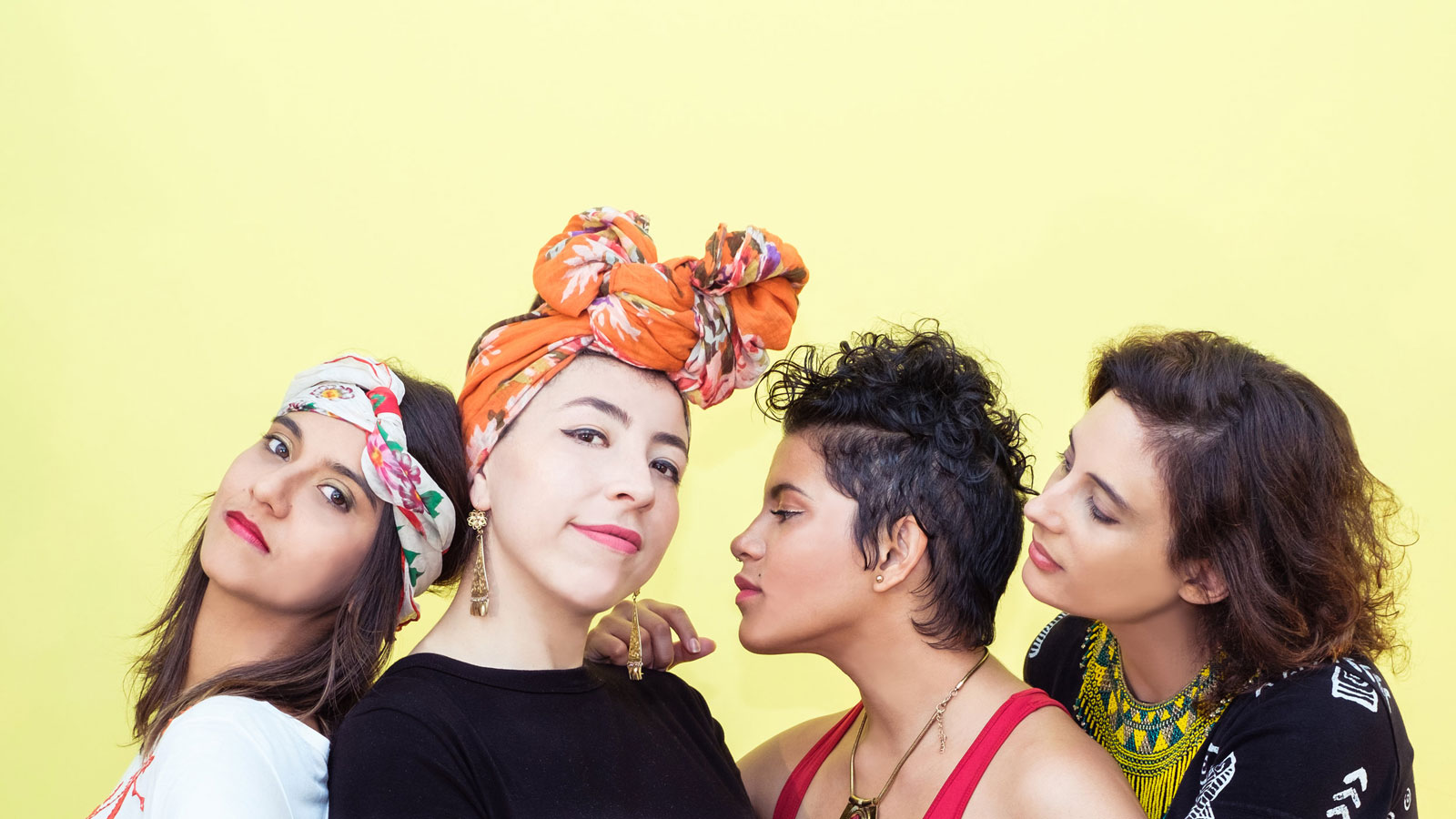 Day two kicks off in the Studio Theater at 11am with Illinois Public Media's The 21st—a public radio talk show that celebrates news, culture, and the stories that matter to Illinois. Host Sean Neumann will welcome special ELLNORA guests for this new festival feature that dives deep into the people behind the sounds we'll enjoy all weekend long. Next up is Across the Sea, a slack key guitar performance taking place on Stage 5 at 12 noon. Enjoy this distinct, tranquil style of playing from modern jazz player Jeff Peterson, Hawaiian steel guitarist Greg Sardinha, and two-stringed Chinese erhu expert Tsun-Hui Hung. At 1:30pm in the studio Theater, hear Fabi Reyna—founder of She Shreds magazine, the only print publication in the world dedicated to women guitarists and bassists—lead a lively panel titled Guitar as a Creative, Political, and Emotional Tool. Reyna leads discussion about gender and genre in the music industry with other women in the industry.
At 2:45pm in the Studio Theater, hear Thursday night performer Steve Dawson record a live show for his podcast, Music Makers and Soul Shakers. His guest for the live interview is fellow Thursday performer Molly Tuttle, who performs solo work later in the evening as well. At 4pm in the Studio Theater, hear Rhode Island-based French luthier Rachel Rosenkrantz speak with other panel members in a talk entitled Innovation in Playing, Innovation in Building. Between making guitars and playing them, the panel will engage with one another on design, traditions, and craft.
The fun continues on Stage 5 at 5pm with LADAMA, an all-female ensemble from all over the Americas. As musicians and educators, the spirit of their music makes it impossible to sit still. Each blend of traditional roots music with Latin flare, contemporary pop stylings, and other genre influences make this group one of a kind. At 6pm in the Foellinger Great Hall, earlier speakers take the stage as Molly Tuttle and Steve Dawson play. Both International Bluegrass Music Association Guitarist of the Year and Americana Music Association Instrumentalist of the Year, Tuttle is a force in the guitar world, and not just for her technique, but for her songwriting as well. On a similar plain, Canadian-born Nashville resident Dawson is beloved by his peers, and often noted for being one of the finest fingerpicking style guitarists around. In the Colwell Playhouse at 7:30pm, catch a performance unlike anything else taking place at the festival. Kaki King's Data Not Found is a performance project premiering at the festival. Using a number of audiovisual methods of invoking emotion and exploring modern issues, King takes on a powerful problem with meaningful commentaries, at times embracing their inherent controversial nature.
In a club-style layout at the Studio Theater, hear the Stephane Wrembel Band play sets at 8pm and 10pm. Embarking on a journey of flamenco rhythms, Django Reinhardt-inspired odes, and plenty of modern rock influences, the full band set is a tour de force of incredible, sonic sounds. In the Tryon Festival Theater at 9pm, catch 20-time Grammy Award winning artist Pat Metheny. Of those 20 Grammys, Metheny holds the award in 10 different categories; a testament to his diverse styles around the "home base" of jazz. Over decades of work with guitar in hand, Metheny is as iconic as they come, and his show this time around is called Side Eye, featuring James Francies and Marcus Gilmore, two of the most exciting up and coming jazz artists around. End the day with a 10:30pm performance on Stage 5 from The Messthetics. Jazz and experimental guitarist Anthony Pirog leads this instrumental power trio that includes bassist Joe Lally and Brendan Canty on drums, the rhythm section for the legendary punk band Fugazi. With beautiful, melancholy moments of somber joy and intense rhythmic fury, every emotion is sure to come up during this set.
ELLNORA DAY THREE, SEPTEMBER 7TH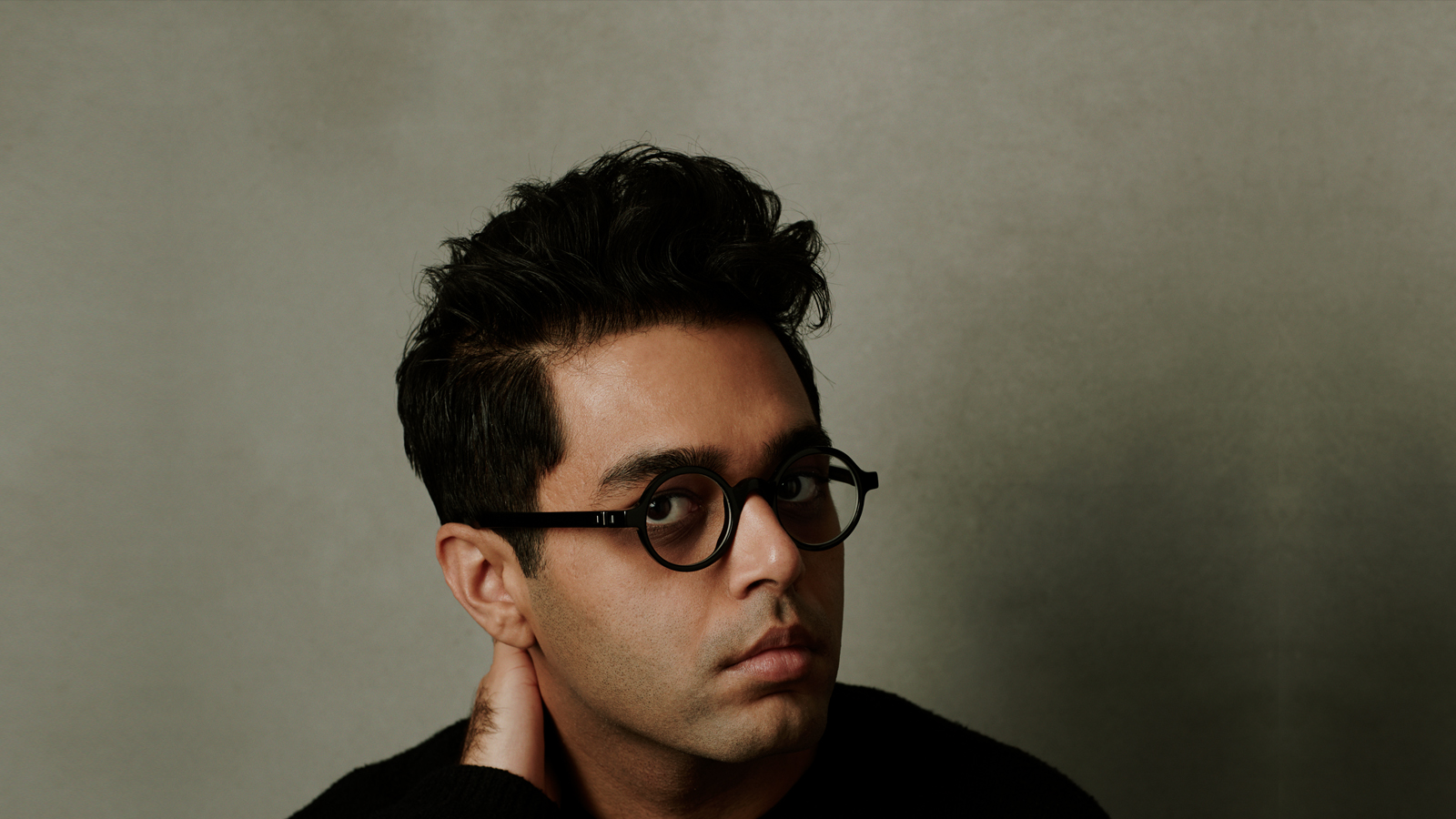 Kick off the third and final day of ELLNORA with Yoga with Glow by Lola in the Orchestra Rehearsal Room at 9am. It's a great way to get ready for another full day of amazing, world class entertainment. On Stage 5 at 10am, Danny Weinkau, long time bassist of They Might Be Giants, takes the stage with the Red Pants Band. The band uses pop beats and catchy melodies to teach kids various subjects, so it's a great show for the whole family. At 10:15 in the Studio Theater, you can catch Stephane Wrembel solo playing a 30 minute set of rare, deep-cut Django Reinhardt tracks. If you enjoyed the Innovation in Playing talk on Friday, come back to experience an 11am workshop with Rachel Rosenkrantz in conjunction with The Upper Bout on the Anatomy of Sound. It's incredible to put a science behind the sounds of the guitar, and you'll learn quite a bit in this session. Over in the Foellinger Great Hall at 11am, hear two incredible talents and international touring artists. First, Korean guitarist Bokyung Byun continues her current run of increased attention with a set full of life, love, and sounds that invoke all about the guitar that makes the instrument worth celebrating. Following Byun is Grammy winner Jason Vieaux, playing a wide-spanning set running the gambit of guitar music, from Bach to a piece by ELLNORA participant Pat Metheny.
At 12:30pm, the Colwell Playhouse plays host to bluegrass duo Rob Ickes and Trey Hensley. Ickes is a beast on the slide guitar, and his smooth, bluegrass stylings that match Hensley's flatpicking and booming voice like a match made in heaven. Sávila plays Stage 5 at 1:30pm, performing a mix of R&B-inspired Latin music in an ensemble featuring English and Spanish vocals on top of guitar and percussion. At 2:30pm in Foellinger Great Hall, Rio-born Marcello Gonçalves brings his traditional, Brazilian guitar style to a performance with clarinetist Anat Cohen. Additionally, accclaimed guitarist Miroslav Tadic and renowned accordionist Merima Kljuco play music inspired by their Balkan roots, embodying an expressive sort of Blues music that tears at the heart in a very human way.
The Danilo Brito Quartet plays the Studio Theater at 2:30pm and 4pm, giving audiences two chances to catch one of the youngest prodigies on the Brazilian mandolin known as the bandolim. The set is full of romantic pieces meant to show of the group's dexterity. At 5pm and 8pm, catch Sonic Meditation, a guided meditation session accompanied with a live acoustic band. At the 5pm session, hear Bokyun Byung play, with Guido Sanchez-Portuguez performing at the 8pm session. At 5pm on Stage 5, catch Austin rockers and all woman-outfit The Bluebonnets. With funk and soul leanings, the group plays pop rock with the help of The Go Go's singer and guitarist Kathy Valentine. At 6pm in Foellinger, two bright stars in guitar playing take the stage. Tony McManus is one of Guitar Players magazine's top 50 acoustic players, and his tapestries of Celtic storytelling via strings is something otherworldly. Folk jazz artist Julia Toaspern will also be playing, utilizing her vocals and fiddle talents to create duets with McManus that fill the room with sound.
Three performances end the ELLNORA festival, beginning with Rafiq Bhatia, a mind-blowing guitar player who loves Jimi Hendrix as much as underground rapper Madlib. With a love for jazz as well as instrumental rock, the Son Lux member is sure to wow in two shows at the Studio Theater, one at 7:15pm and the other at 9pm. In the Tryon Festival Theater, we don't need to introduce this artist too much. Of course, Buddy Guy is a name synonymous with rock, blues, and American music altogether. Between Grammy and Blues Music Awards, as well as a Kennedy Center Honor and a Presidential National Medal of Arts, Buddy Guy is a historical figure gracing the ELLNORA stage this year on the final day of performances. To end the evening, catch Ellnora Last Call! at 10pm on Stage 5, featuring a slew of great musicians including:
Brandon T. Washington, guitar and vocals
Ian Shepherd, drums
Chad Dunn, percussion
Mitchell Killough, bass
Michael McLoughlin, guitar
Mike Ingram, guitar and vocals
Ci' La'Cole Stewart, vocals
Art lives here in the greater Champaign County area, in all forms. We're deeply proud of the work the Krannert Center of the Performing Arts is doing to make this year's ELLNORA | The Guitar Festival happen, and we can't wait to enjoy the music with you next week from September 5-7.
LOOKING FOR MORE AREA ARTS EVENTS?
For a full list of area events, check out our events calendar, and make sure to follow us on Facebook, Twitter, and Instagram.
Images provided by Krannert Center.