On a Dime: Eating Out
August 14, 2019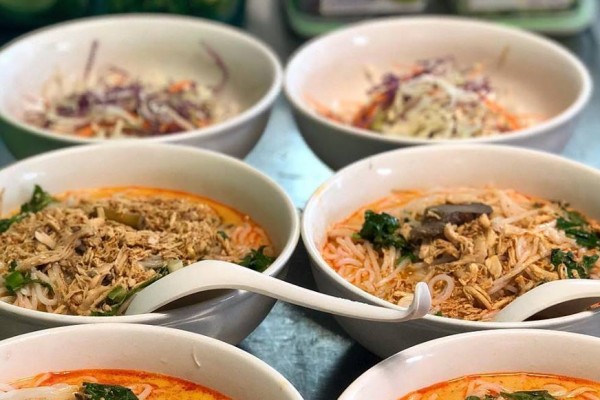 In our next "On a Dime" blog for August, we're talking eating out! There are some amazing deals around the greater Visit Champaign county area. If you know where to look, you can find amazing deals for any meal of the day, including food trucks, free kid's meals, and more! Let's get down to it!
Lunch
When it's time for lunch, your best bet is finding something that's going to help drive you for the rest of the day. A great example of a good lunch spot and a great deal is Sticky Rice in Champaign. A good portion of their menu is under $10 a plate, meaning that you get noodles, proteins, veggies, and more in delicious bowls that will keep you going as you finish out the day.
Project 47 Smokehouse in Mahomet also hits your deepest cravings and helps you watch your wallet. Flatbreads with their signature BBQed meats and fresh ingredients are a great deal, as well as their brunch on Saturdays and Sundays. If you're thinking you're in the mood for something smoky, then Project 47 is a sure bet.
Dinner
Broadway Food Hall in Urbana is a great place for any time of day. They serve breakfast, lunch, and dinner, but in terms of pricing for a full evening meal, you can't beat it. With options from a variety of stalls in the location, everyone coming to dinner has an option of what they'd like to eat. It's easy on the wallet, and on those indecisive friends and family members.
When talking great dinner deals in the greater Champaign County area, Maize Mexican Grill in Champaign comes to mind immediately. Not only are burritos, tacos, and other entrees a great price, but you get a ton of food with every option. It's filling for you, and keeps your wallet full as well.
Lastly, dinner sometimes calls for something a bit more formal. Silvercreek in Urbana. With deals on 3-Course Prix Frie Menu dining, as well as Global Wednesdays providing you with tastes from around the world at a great cost, Silvercreek is the atmosphere, flavor, and deal you're looking for in the event of a special occasion or reason to celebrate.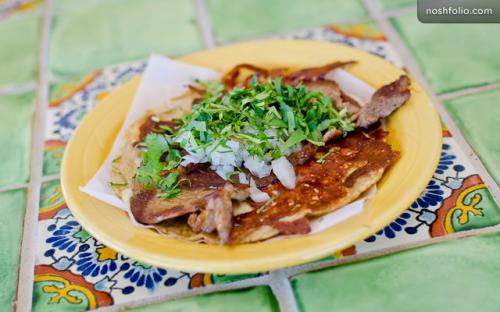 Kids Eat Free
In a lot of ways, kids dictate where you go out to eat. Depending on what a kid is in the mood for, your dinner plans might be more up to the little ones than you. When the kids are in the mood for eating out, try finding places that offer free meals for children! For example, The Pink Pig in Ogden is "Kids Eat Free" (under 10 years old) on Sundays from 12-3pm with the purchase of an adult entrée. Kids (under 12 years old) also can eat at Monarch Brewing Company in Monticello for free on Wednesdays with the purchase of a feature entrée.
Coffee and Tea
If you're in between meals and just looking for a coffee or tea to carry you over, daily deals happen all over the area! A great way to bolster your deal options on food is to keep an eye on deal days at local coffee and tea shops! Pekara boasts a great daily deal menu on their chalkboard in the front window. Likewise, Café Kopi features their locally famous Chai Latte on discount as one of their daily deals. Both cafés change things up each day, so come often.
Food Trucks
When you find a food truck while you're out in the greater Champaign County area, it's an excitement that's hard to describe. Especially when it's Dave's Dogs, serving up hot dogs for $3 a piece, or 2 for $5. On a day where you need something quick to keep going, Dave's Dogs has you covered. Chester's BBQ is also a great option, and for under $10 you can get some of the best pulled pork nachos you'll ever have. When you're on the go, nothing beats a food truck.
There are so many places to eat in our area, it's tough to cover them all. Hopefully these ideas helped spur an idea for eating out in the near future. Have a favorite place to dine for a deal? Let us know!