U of I School Year Guide: Food Bucket List in Champaign-Urbana
August 31, 2021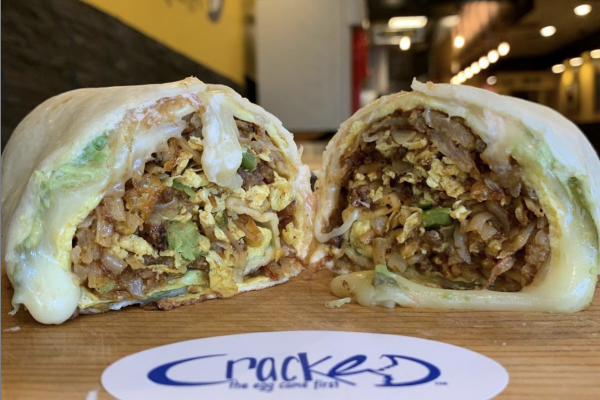 We're getting new students and returning scholars at the University of Illinois at Champaign-Urbana ready for another Outside of Ordinary year. What better way to get everyone on board with an exciting upcoming semester than planning a way to enjoy the robust food scene than making a Food Bucket List! Below, you'll find just a few of the places around Champaign-Urbana that help make this the Best Midwest Food Town, according to Midwest Living.
remember to dine safely
Many of the restaurants we'll overview in this blog do offer takeout options, but if you choose to dine-in, please remember to do so safely. With COVID-19 guidelines in place for months, we should all know the ropes at this point. A friendly reminder as well that Illinois reinstated its mask mandate for indoor businesses as of August 30, 2021. That said, here are a few reminders about proper dining etiquette:
Wear a mask when arriving at the restaurant, and any time your server visits your table.
If you need to get up to use the restroom, be sure to throw your mask back on and abide by rules outlined by the establishment
Wash hands thoroughly before arriving, and be sure to stay at least 6 ft apart from other guests.
Be kind and courteous to all staff and mindful of others dining around you.
Each restaurant might have additional rules depending on their building, service style, and the manner in which they provide a safe dining experience. It's always a good bet to look up the restaurant's policies on social media ahead of time or give them a call to catch up on what's expected of you. A directory of restaurants in the greater Champaign County area can be found here with links to websites, social media, and contact information.
Campustown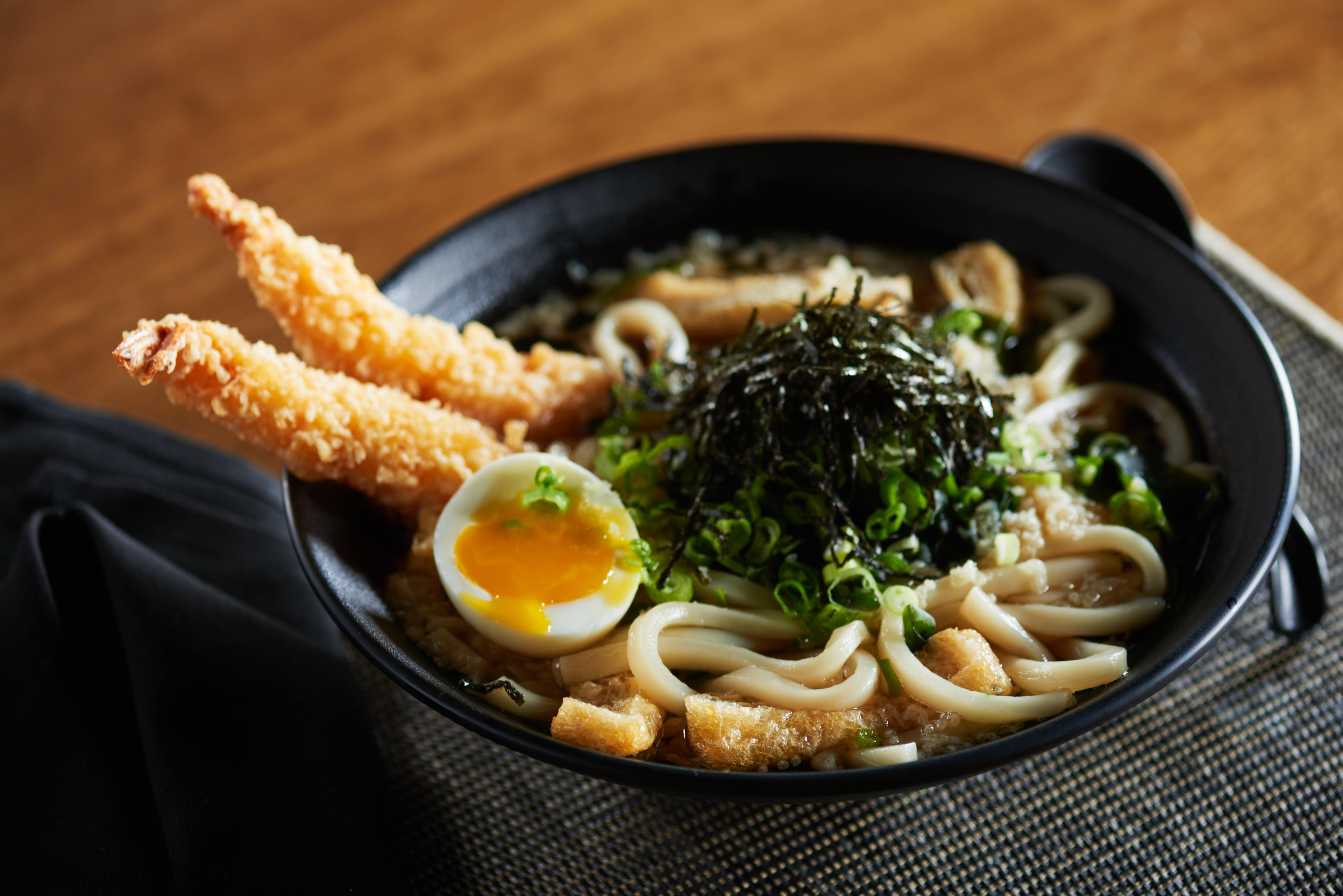 You really can't talk Campustown cuisine without mentioning Sakanaya. For fans of everything Asian flavors and traditional preparation, you can easily come for sushi at lunchtime and then want to return again at dinner for some ramen or pork bowls. Sakanaya's indoor dining is quite small, so they're only offering takeout and delivery right now. You can also try their sushi at their sister restaurant, NAYA. Add this other favorite to your list as well; Paris Super Crepes is a hidden gem on campus for those who want something sweet or savory. A dessert crepe is great, or fresh fruit is something that could refresh you after a long study session.
For more of a traditional pub experience, Murphy's is located in the heart of Campustown and has long been a favorite of students and alumni. On game day weekends, you'll see a bounty of orange & blue at the carved-up tables ready to dive into their delicious burgers and irresistible Irish Nachos. Last but not least, Cracked is a favorite for amazing breakfast dishes, including some killer burritos. With a new location in Chicago, alumni in the city to the North can now enjoy Cracked favorites outside of their Campustown spot and food truck that explores the greater Champaign County area.
Downtown Champaign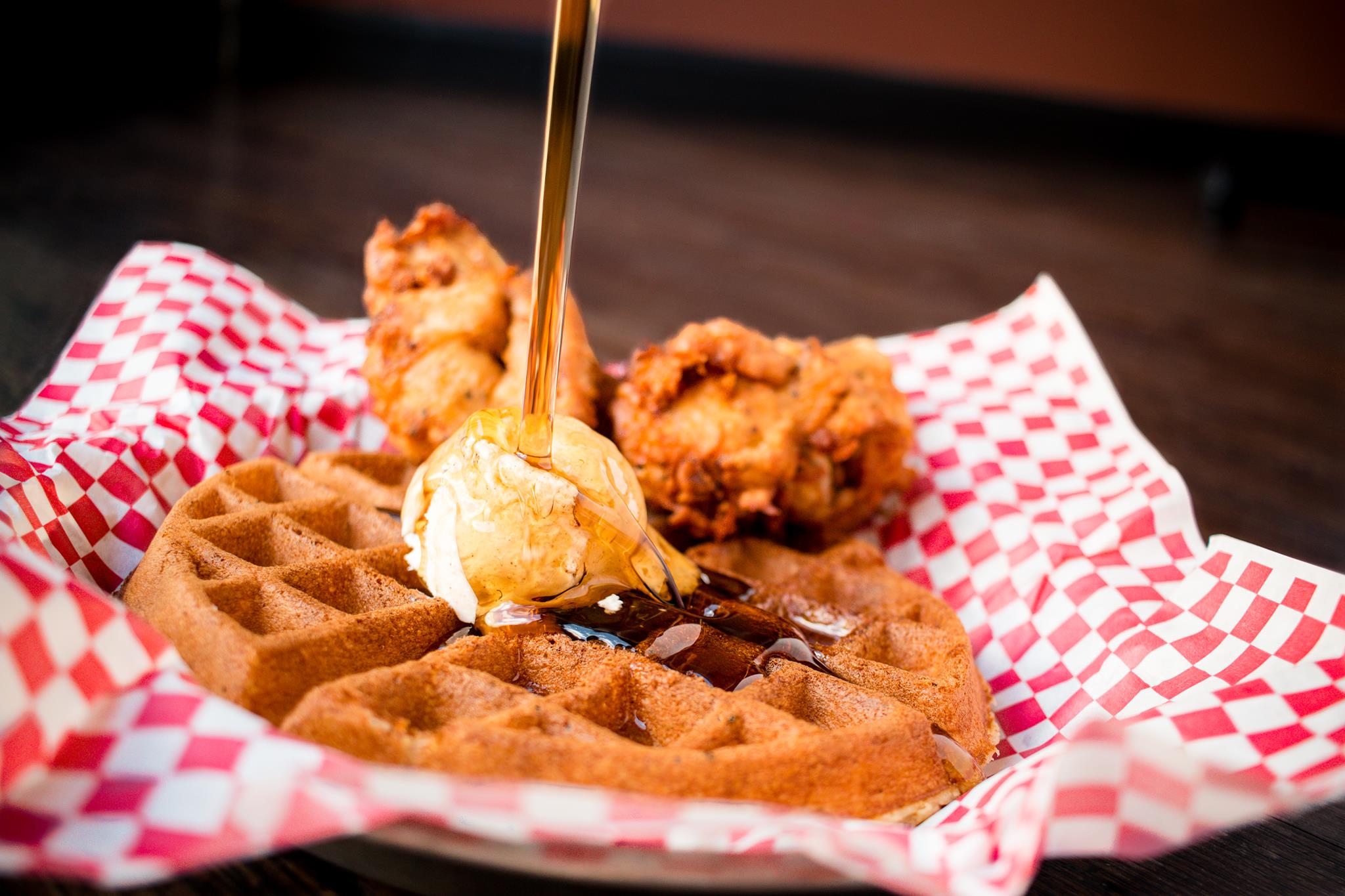 There are so many great places to eat in Downtown Champaign, but we'll get you started with a few you need to try immediately. Watson's serves up chicken that's to die for, including some amazing takes on comfort food favorites. Go for the chicken and waffles, and you'll likely be planning a trip back before you even clear your plate.
If a burger is more your speed, Farren's is not only one of the best burgers in town; it's actually Trip Advisor's choice for Best Burger in Illinois! Choose from an extensive selection of appetizers, salads and sandwiches, tacos, signature burgers, and micro-brewed beers. If you like heat, give the fire burger a try. It features sautéed jalapeños, red peppers, red onions, and habanero/jalapeño cheese. Their new location is right in the heart of downtown and perfect for patio or in-house seating.
Just across from the Illinois Terminal and not far from Farren's is Seven Saints, a restaurant with a menu and bar to give your taste the choice of just about anything. The appetizers alone are worth making a meal out of "starters," but be sure to save room for amazing sliders, great sides, and of course, their amazing cocktails and drinks. When you're in the mood for a bit of pizza, downtown Champaign is home to Pizzeria Antica, an Authentic Neapolitan Pizza house. Not only are the flavors legit, but the recipes are actually in accordance with Italian Pizza making rules and regulations. In terms of authentic pizza in Illinois, it doesn't get much more real than this or delicious!
Around Urbana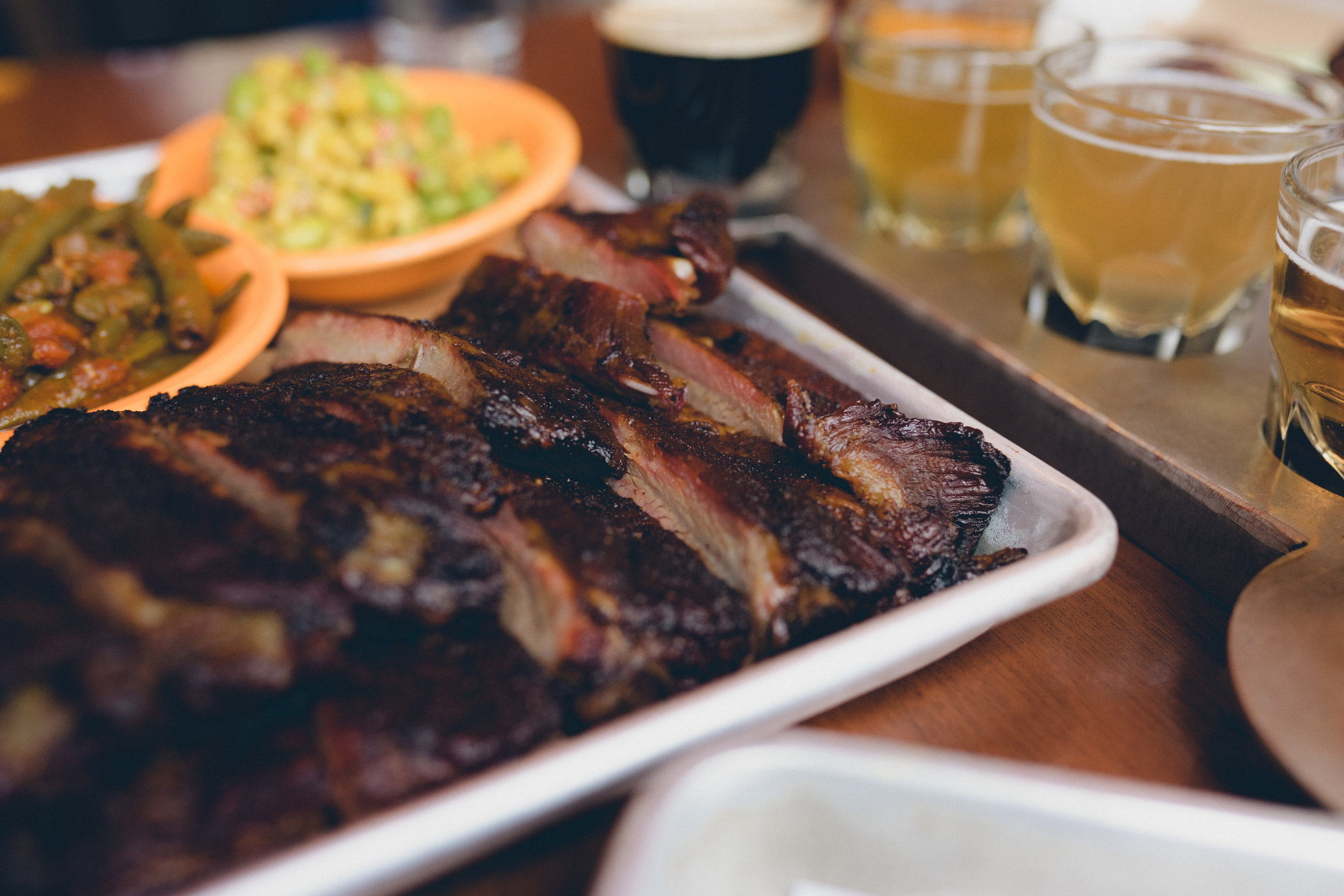 Courier Café is an Urbana staple known for amazing breakfasts but a sure-fire win for any meal of the day. With late-night hours and everything from quality salads to killer burgers, it's a wonderful way to make sure everyone you dine with is happy. If you're looking for some of the finest barbecues in Urbana, Black Dog Smoke & Ale House is your spot. You'll actually find a location in both Urbana and Champaign. Daily specials include selections like smoked pork belly, bacon-wrapped meatloaf, or fried catfish sandwiches. Wash it down with a local ale by numerous local brewers, including Triptych and others.
At The Bread Company, you can catch wafting smells of freshly baked bread coming from this Swiss-inspired locale in Campustown. A staple to the community for over 30 years, this cozy spot serves all meals of the day, but it's the always delicious Classic Cheese Fondue that makes The Bread Company a must-stop. Best of all, you can pick up your Bread Company order at a service window and take it to-go! Dancing Dog Eatery and Juicery serves 100% vegan cuisine and offers hearty goodness that even meat lovers will appreciate. Stop by on Saturday evenings after 5:00 to try Paula's deep-dish pizza, starring a made-from-scratch buttery crust, sauce, and dairy-free mozzarella cheese.
alumni favorites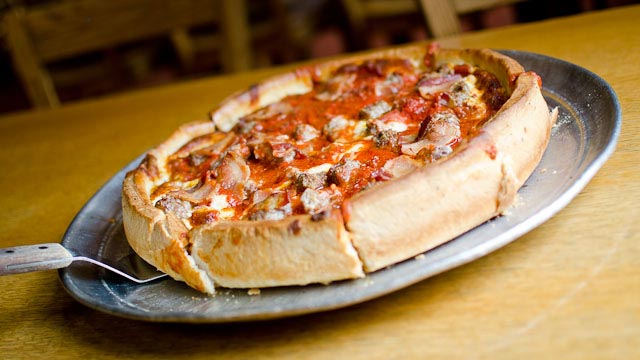 We often hear from alumni who come back to visit Champaign-Urbana about how much they miss certain spots around town.
A favorite with returning Illini is Esquire, a staple of downtown Champaign and an absolute joy. Eating at Esquire is like getting a great meal from a place that feels just like home, with great beer on tap and in-bottle, as well as other drink specials and a deep-running menu.
A staple for residents and alumni, Papa Del's is always a great option as well. Their Sicilian pizza is perfect for those who want a lot of flavors and a deliciously thick crust, but the thin crust and other options are equally delectable.
In the mood for Mexican? The first Maize Mexican Grill location just off Campustown grew so popular, with long lines reaching out the door, that they opened a second location in the historic train station in downtown Champaign. Maize Mexican Grill delights patrons with their authentic Mexican dishes. Their fresh, flavorful ingredients transport you to Mexico. We keep it simple and indulge in their tacos!
Want to know more about our Outside of Ordinary food scene? Check out our digital Experience Guide, and make sure to follow us on Facebook, Twitter, TikTok, and Instagram.