Tuesday Trails with Terri: Santa 5K Preview
December 17, 2019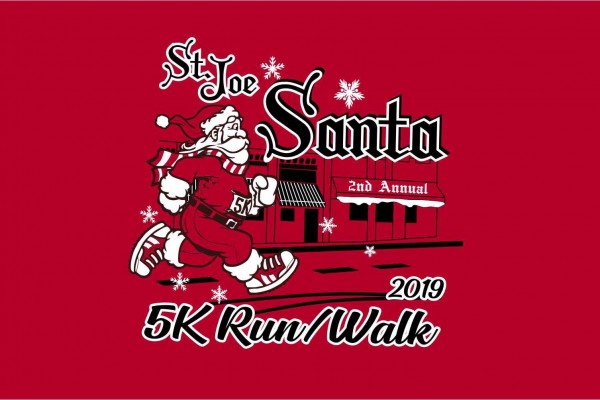 It's officially the last Tuesday of the year for my trail runs. Looking back, I've done twelve in 2019 and can't wait to add more trails and parks to the list in 2020. There was still one more to get in before the end of the decade, so on this brisk, snowy morning, I filled my coffee mug and headed East to St. Joseph to learn about the upcoming St. Joe Santa 5K.
Joining me this morning were two of the organizers, Max and Brenda, alongside special guest Winston the dog! These two avid runners gave me the rundown of what to expect this Saturday, December 21.
Just East of Urbana, St. Joseph is a vibrant, small town with plenty of shops and restaurants to explore. With the Kickapoo Rail Trail coming through town, business has been booming throughout the year. Yet as Brenda mentions, the season for outdoor races is typically over by now, but she wanted to change that. Last year the first St. Joe Santa 5K happened on the streets in the area welcoming many dressed up in their Santa hats and beards. For 2020, Max and Brenda are expecting about 400 runners!
Each runner gets a shirt, hat, and beard and there will be plenty of cookies and milk on hand to enjoy. This year, special guests from Santa himself, to the Grinch and Frozen characters, Olaf, Elsa, and Anna, will be on hand. Bring out your kids and dogs and get in the holiday spirit on the weekend before Christmas.
Runners will pick up their packets at the Methodist Church, off 3rd St. near the start line.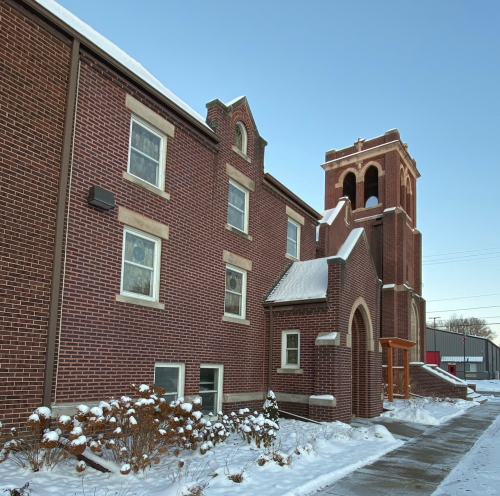 Making this run extra important is the donation back to Feed the Need. You're encouraged to bring canned goods along with you to help this worthy cause.
To ensure you get all the gear, be sure to register before the race!
I set out to run a bit of the course this morning, alas, the snow and ice made it a bit too slick for me to do it safely. Instead, I snapped a fun selfie with Max and Brenda before warming back up with my coffee.
Thank you to everyone who has suggested a trail to check out this fall and winter. 2020 brings many more opportunities to discover all the outdoor gems lying in wait in our community. Be sure to comment on our Facebook page, or send along some ideas to me through email!
I wish everyone a joyous holiday season and a happy New Year!