Amazing August Food Fests
August 15, 2019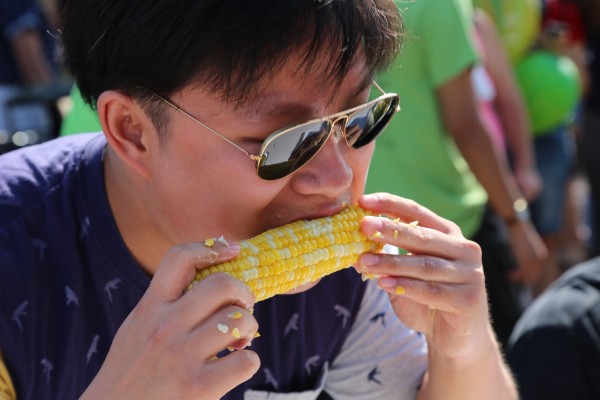 Summer and food festivals: we challenge you to name a better combination! A ton of great end-of-summer food festivals happen all over the greater Champaign County area, and we want to make sure you have August all planned out! Here are some of the fun-filled food events in our area for the rest of the month!
Friday, August 16 and Saturday, August 17
5:00 – 11:00 pm; 11:00 am – 11:00 pm
Over 25 food vendors and 20 arts and crafts tents will be in West Side Park this year for Taste of Champaign-Urbana! Saturday, take on the 3.14 mile Pie Run, or enjoy the flavors of the amateur BBQ competition in the northwest corner of the park. With music from 5-11pm each night, craft beer tents, and tons of fun activities, this is a can't-miss event! Entrance is free, and food and drinks are purchased with tickets, which can be bought from the Ticket Tent in the center of the park.
Friday, August 23 and Saturday, August 24
5:00pm - 12:00am; 11:00am - 12:00am
This year marks the 44th annual Sweetcorn Festival in Urbana. 90 local vendors line the streets of Main, Race, and Broadway, with local art, food, and more. Don't forget the Sweetcorn either; there will be plenty to snack on as you enjoy two stages of music, as well as activities including the Kids Zone, put on by the Krannert Center for the Performing Arts. Entrance is free, and food, drinks, and art are set at various prices around the festival.
Saturday, August 31, Sunday, September 1, and Monday, September 2
We likely don't have to tell you what featured food is central to the Arthur Cheese Festival, but you might be surprised to hear just how many ways you can enjoy this treat. The festival is in its 47th year, and is always accompanied by the National Cheese Eating Championships, as well as the International Cheese Curling Championships, and Rat Races, which are one mile, 5K, and 10K races. That's only the beginning of the list of fun events for this year's Cheese Festival, so make sure to come back more than one day to fit in all the fun!
Summer might be nearing its end, but these amazing august food festivals are a great way to enjoy a few last flings before the season passes by. As you explore these fun events, share photos with us on social media by using the hashtag #OutsideofOrdinary!