5 Ways to Make Memorial Day Weekend Memorable in Champaign County
May 24, 2019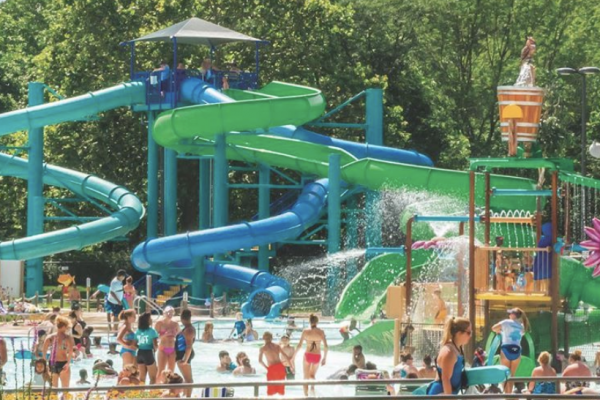 Memorial Day Weekend is here, and it's much more than just the unofficial start to summer! There are a lot of fun things to do in the greater Champaign County area, but if you're short on ideas, here are 5 ways to make Memorial Day weekend memorable in our area!
Get Back in the Pool!
Many area pools open this weekend and will stay open all summer long. Our friends at Chambana Moms have a great list of local pools, so find one that is close to you and take a dip, dive, or swim in a local pool!
Head Back to Prairie Farm
Prairie Farm, a favorite local place to interact with animals and learn about life on the farm is open once again! Story Time on the Farm kicks off again on Memorial Day, and continues every Monday at 2 p.m. Head to this first story about farm pigs, and come back for more free fun!
Get Down in Downtown Urbana
The first Downtown Get Down in Urbana takes place Saturday, so look forward to live concerts, DJs, an artist's street market, kids zone, teen maker lab, inflatables, games, live arts demos, performances, specials in the downtown businesses, and so much more!
Catch a Memorial Day Parade
A favorite of area residents is the Memorial Day Parade on Saturday at 10:45 a.m. in Danville, which will feature WWII and Korean War veterans. Also, the unique Campground Memorial Day Parade is taking place again at Middle Fork River Forest Preserve from 5-6 p.m. A parade is a fun, free way to celebrate the day, so check out what's happening around you!
Start a New Tradition
The most beloved traditions have to start somewhere! If you and your family usually don't do something for Memorial Day weekend, make a new tradition! Maybe it's a trip to Jarling's for custard, or even a family walk at Meadowbrook. If you're celebrating solo, check out the events calendar for something that peeks your interest, or head to your favorite restaurant and eat outdoors thanks to return of a ton of patio seating in the area.
How are you celebrating Memorial Day Weekend? Let us know on Facebook, Twitter, and Instagram!