Living Outside of Ordinary: Week of 7/22
July 22, 2019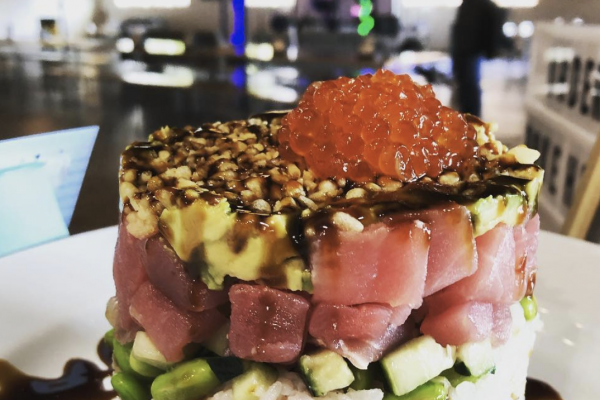 In the past month, how many days can you truly remember? On average, a few days, 4 or 5 if you're lucky, stand out from the daily routines we all experience. That's why Visit Champaign County is launching our new "Living Outside of Ordinary" Campaign aimed at residents and visitors as a means to encourage everyone to discover new places throughout the greater Champaign County area.
Each week, we'll give you one thing to do each day, something Outside of Ordinary, to make sure you have a way to make each day memorable. We'll be busy brainstorming over the next year to make sure you have ways to break out of the routine and immerse yourself in the amazing things happening right in your backyard. Some will be events, but others may be something as simple as getting outdoors, meeting a friend for a drink, or checking out a new store or restaurant. The goal is simple: when you're Living Outside of Ordinary, you're making memories, so we can all cherish each and every day.
This week, you can head to the Champaign County fair all week long! Plus, head over to local shops in Champaign, Urbana, and the final days of the Champaign County Fair.
Monday, July 22 – Have FOMO from missing out on San Diego Comic-Con last week? Hit up G-Mart for a few comics to help curb the jealousy!
Tuesday, July 23 – Can't agree with someone on what to get to lunch! Everyone can get what they want when you grab lunch at Broadway Food Hall!
Wednesday, July 24 – Shop jaw dropping statement pieces or totally new outfits at Circles Boutique!
Thursday, July 25 – Forget Friday! Why not get the weekend vibes started today with a trip to Jupiter's for drinks, pizza, and pool!
Friday – July 26 – Get to the Champaign County Fair for Dustin Lynch and Dylan Scott at the Fairgrounds!
Saturday, July 27 – Go on a Behind the Scenes Tour and Tasting of Prairie Fruits Farm and Creamery!
Sunday, July 28 – Embrace your inner child and play some mini golf and hit the batting cages at Putt Zone Fun Center!
For more tips on what to do, check our events calendar and request a copy of our Visitors Guide today!