Top Picks for Outdoor Activities
February 14, 2020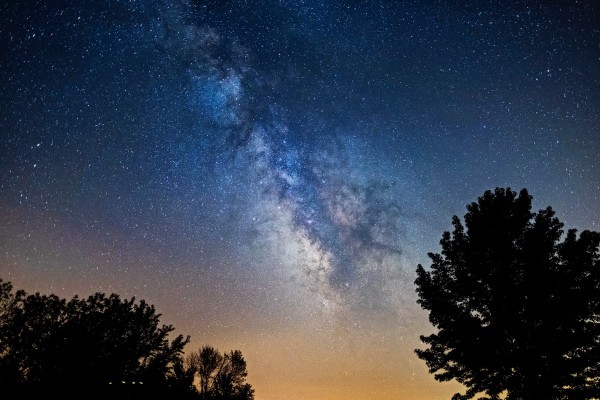 Ready to get outdoors after a long winter? We have plenty of opportunities to have fun in our parks, forest preserves and natural areas. Check out our top picks for outdoor recreation.
CAMP—Sleep peacefully under the stars when you camp out during your visit. At Middle Fork Campground, you'll enjoy an incredible view of the starry night as the only designated Dark Sky location in Illinois, with a quiet retreat surrounded by large oaks, hickory, and huckleberry trees along with a beach, access to trails, a play area, and more. Prairie Pines Campground in Rantoul is open year-round and is a perfect destination when in town for their large events.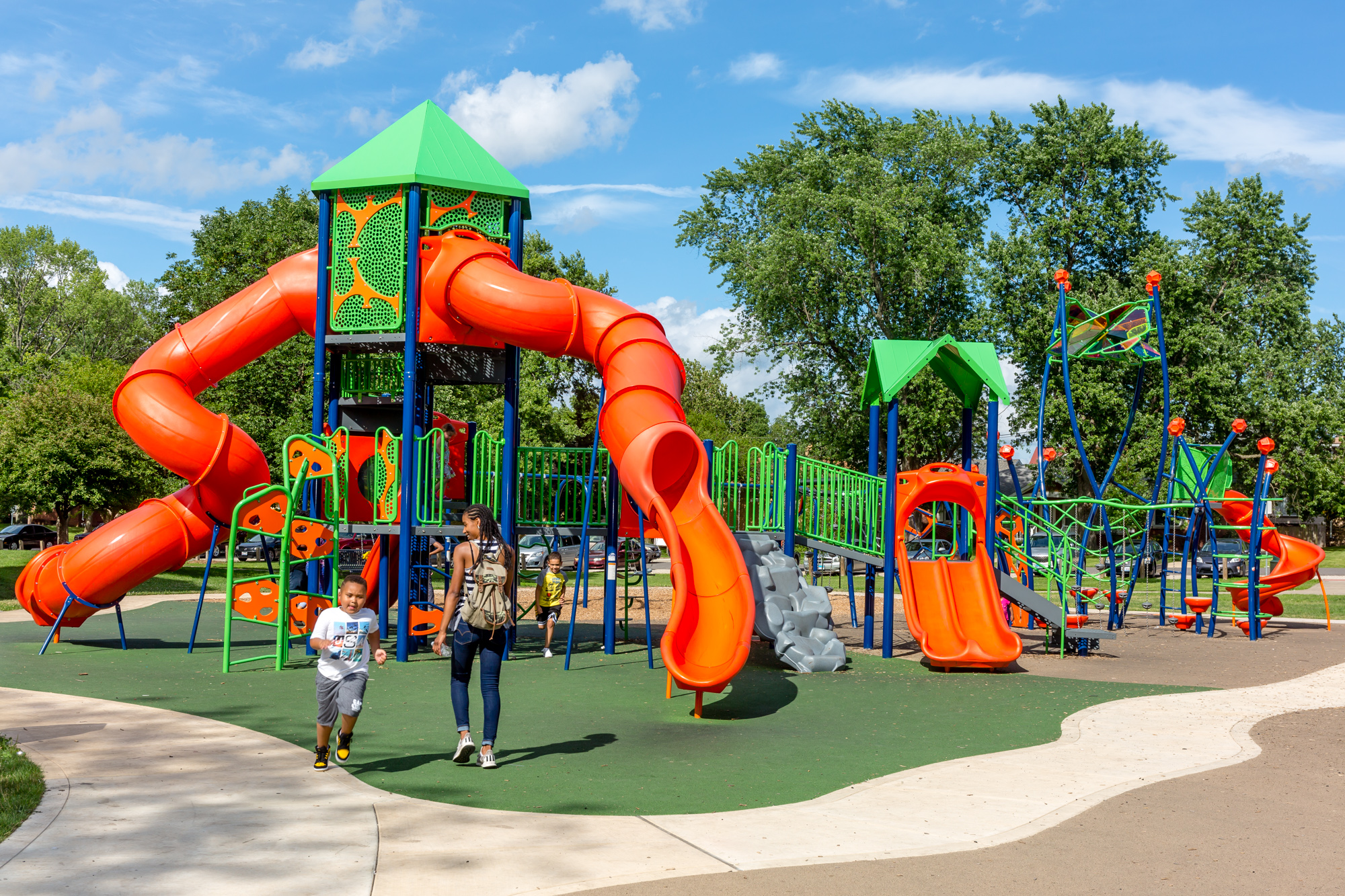 PLAY—Need to get those kids to burn off some energy? We've got you. With over 100 parks in the greater Champaign County area, we have ample opportunities to swing, spin, and slide. Check out Hessel Park in Champaign, with new playground features, or Douglass Park with their splash pad that's perfect for cooling off in the summer.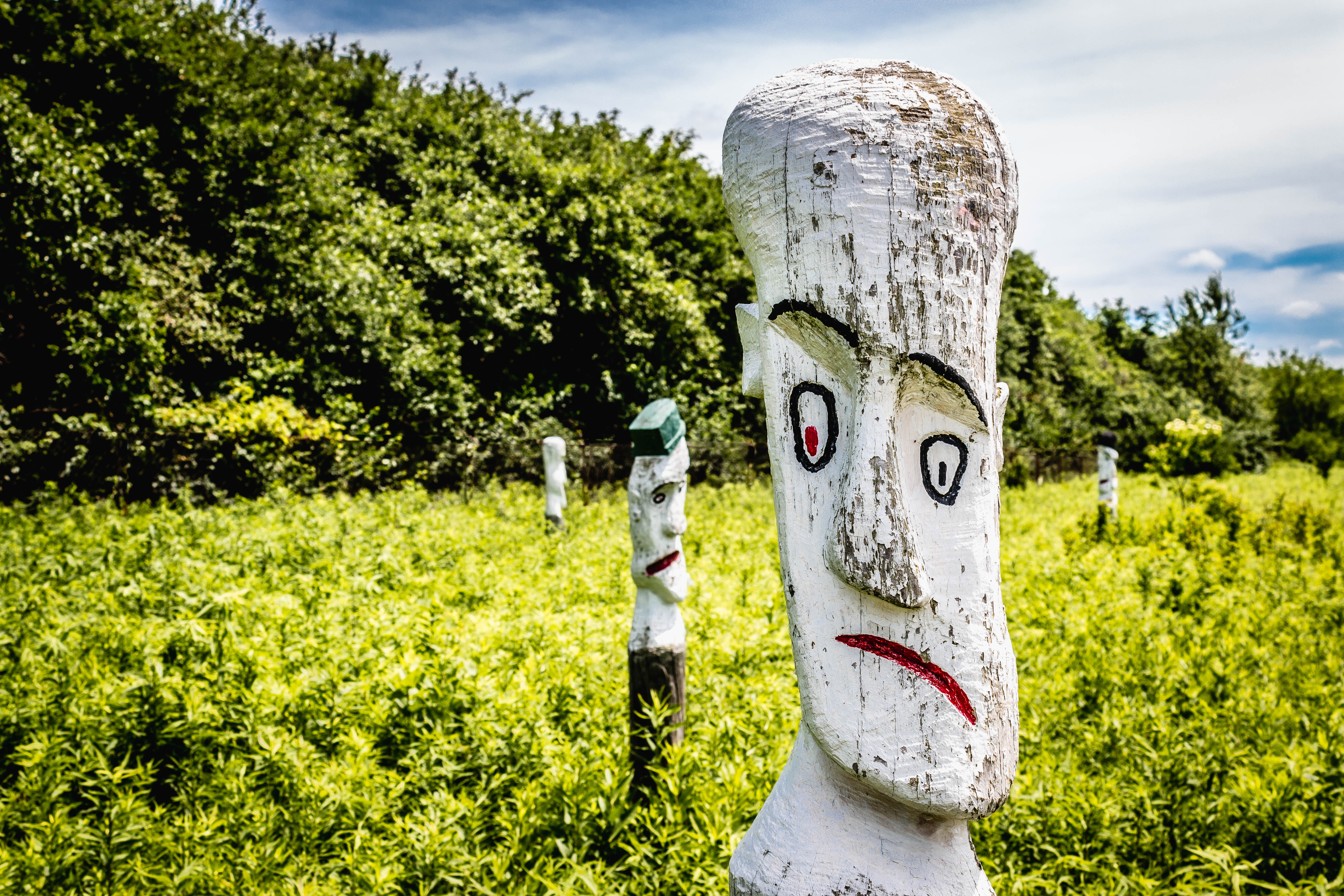 WALK—Take in the beauty of the prairie as you walk through Meadowbrook Park in Urbana. You'll be delighted by the large pieces of public art throughout the Wandell Sculpture Garden, with nearly two dozen pieces that pop out of the landscape.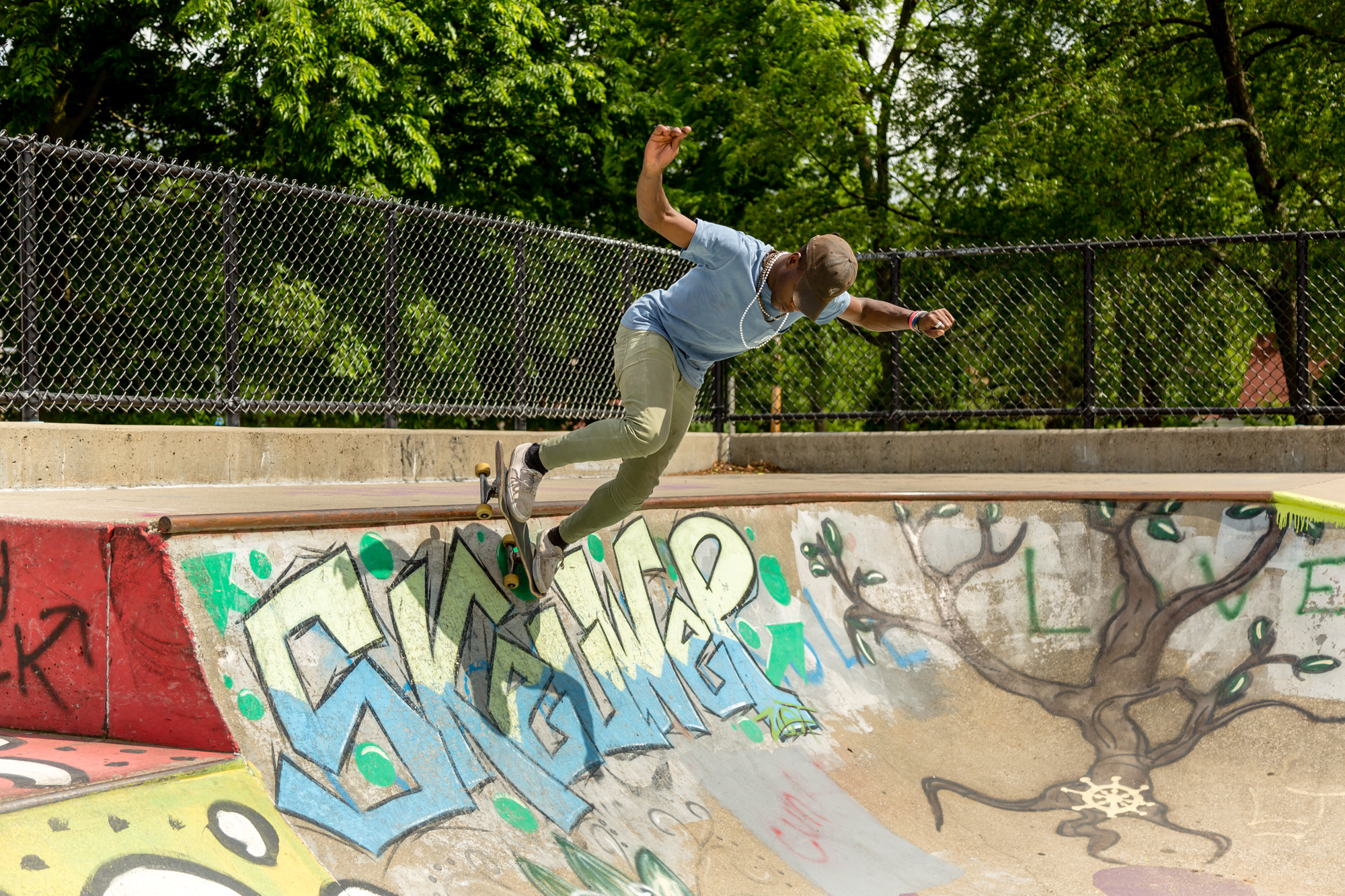 SKATE—Bring the skateboard and head to Spalding Park or Sunset Ridge Park in Champaign, both with skateparks. Spalding has 18,000 square feet of concrete with three bowls, a snake run, and an exciting street course.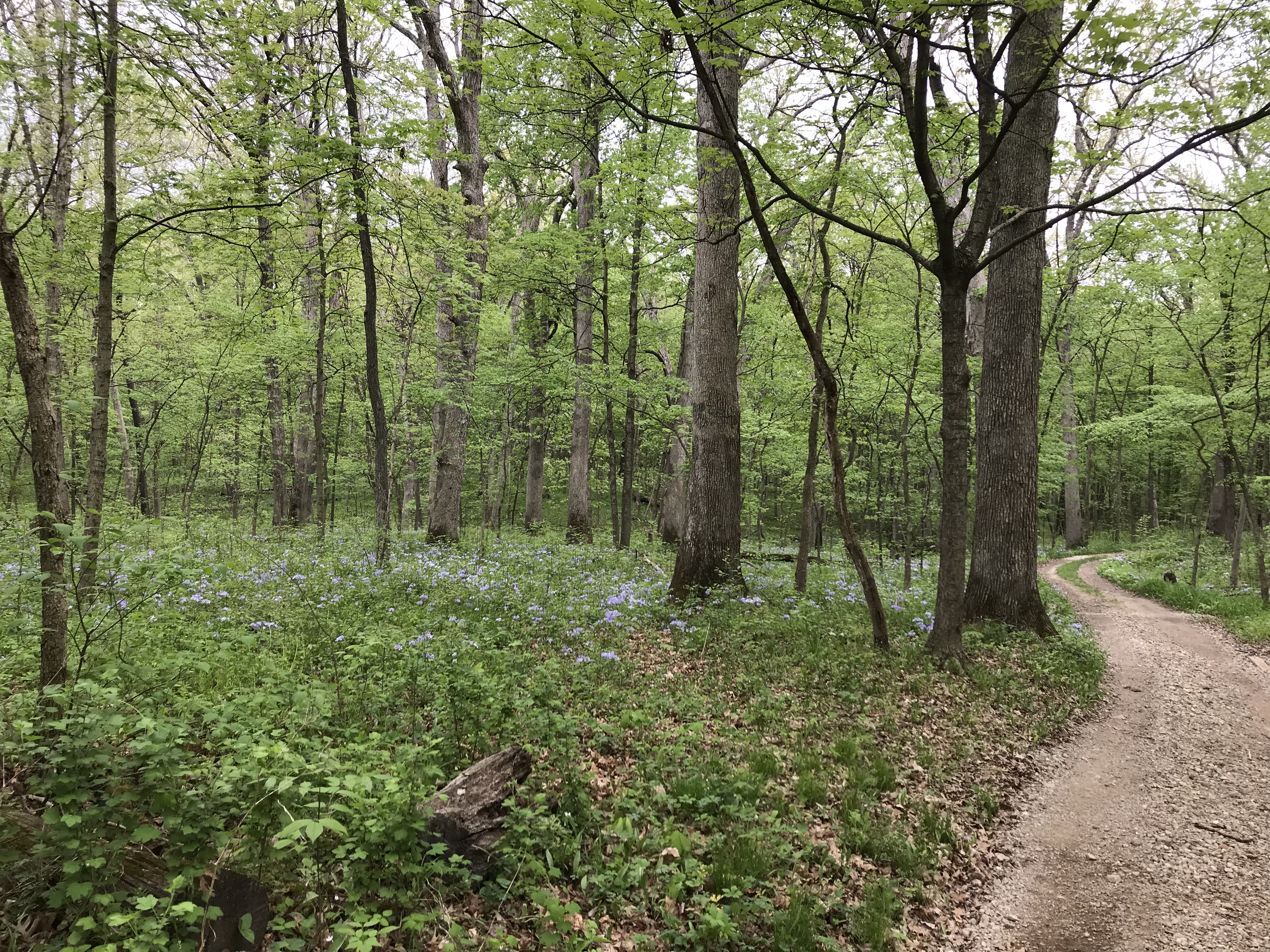 HIKE—With 14 miles of hiking trails, Allerton Park & Retreat Center is the ideal spot for getting in those steps. With trails along the Sangamon River, you'll want to explore all reaches of the estate, with stunning pieces of art scattered throughout the trees and wildlife. At the Sangamon River Forest Preserve, hike the trails until you find the Lincoln Ash Tree, one of the largest in the state.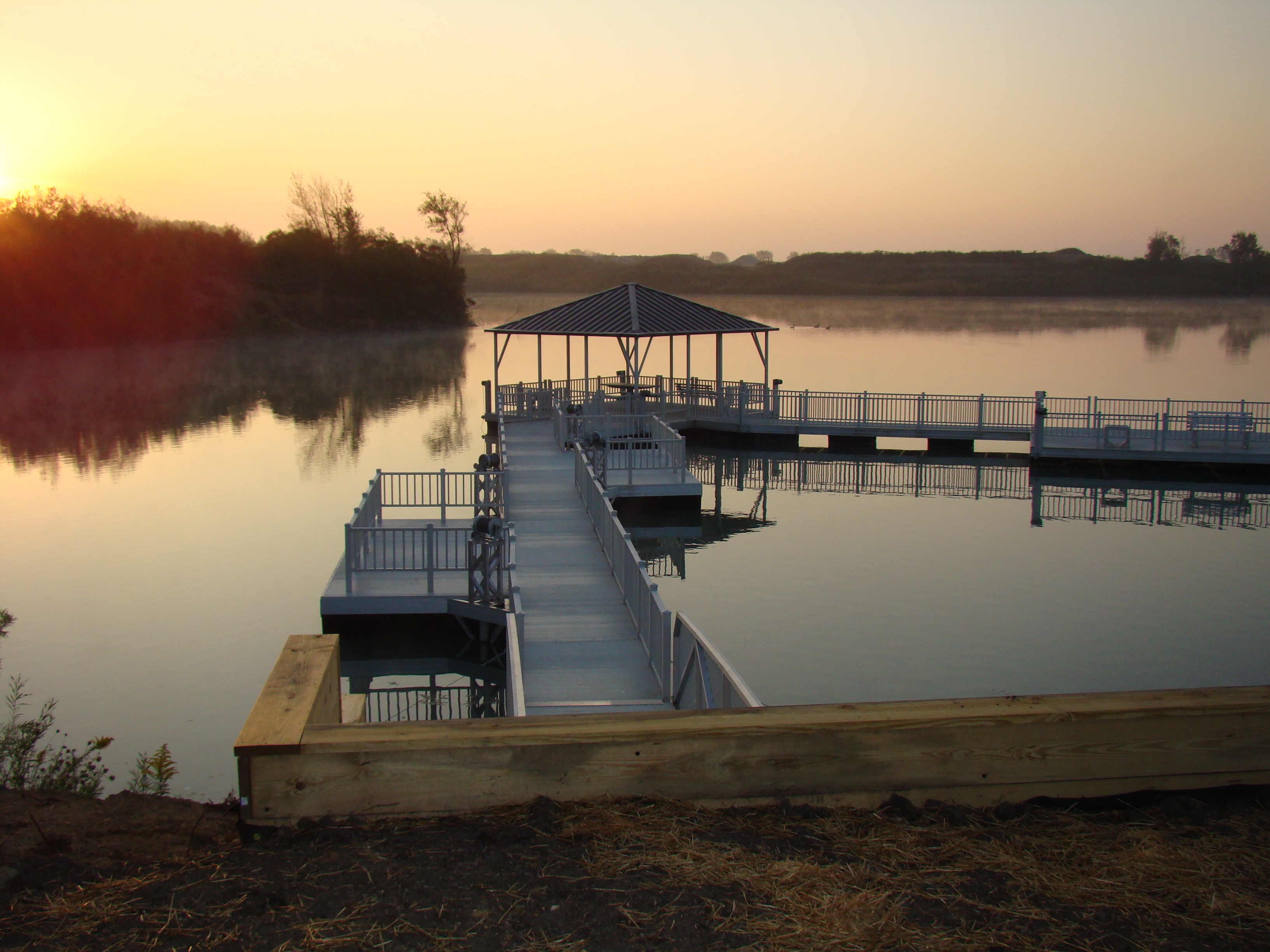 FISH—On the largest lake in Champaign County, the Possibility Pier at the River Bend Forest Preserve offers a peaceful spot for fishing. The pier is accessible with slots in the railing for those seated. Artificial aquatic weeds on the bottom of the pier attract fish. Kaufman Lake in Champaign is stocked with channel catfish, large-mouth bass, redear sunfish, and bluegill sunfish, for an excellent place to fish with and without a boat.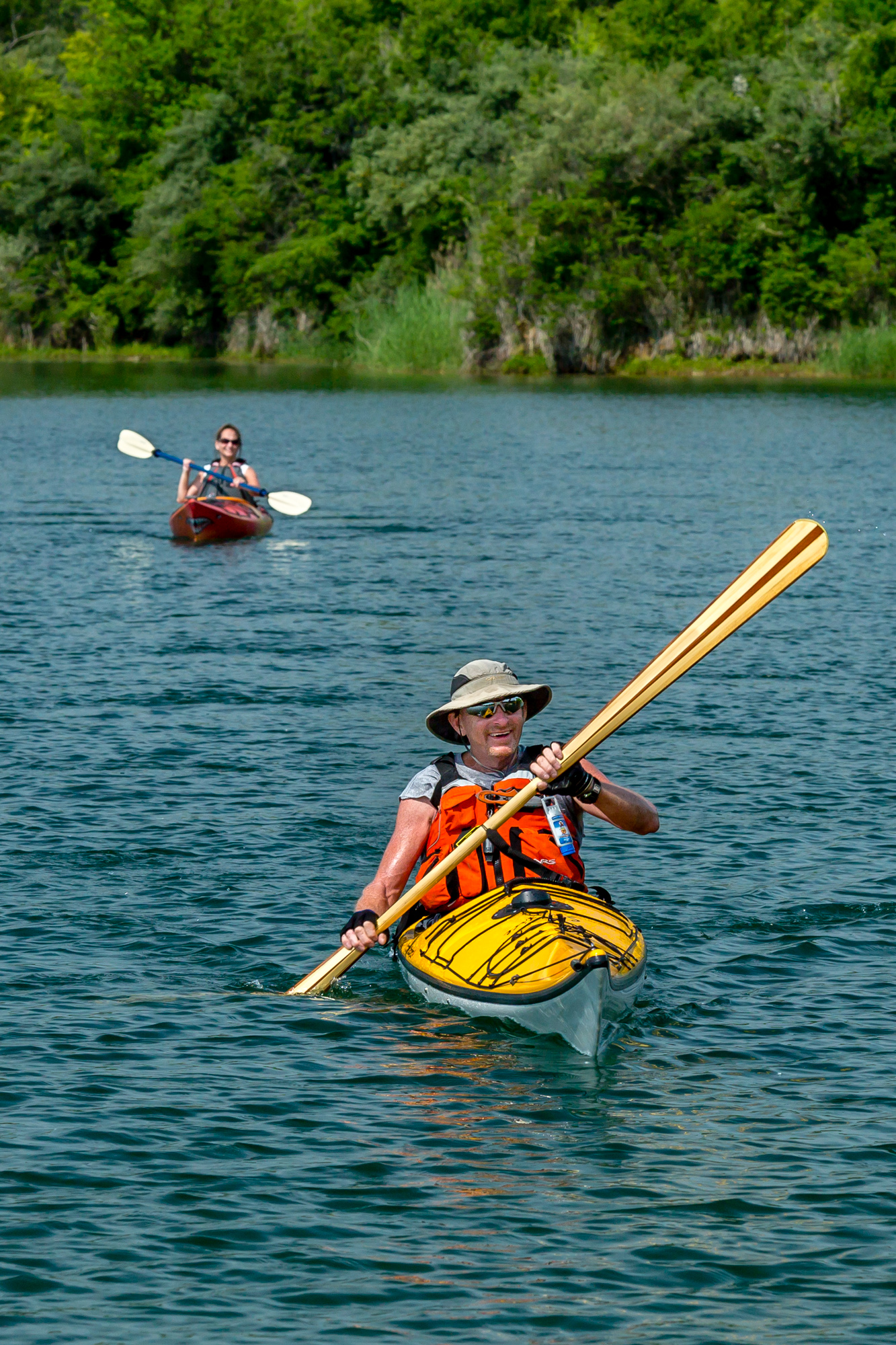 KAYAK—Bring along your kayak when you head to Homer Lake Forest Preserve along the Salt Fork River. Surrounded by 10 miles of trails, with an Interpretive Center, and a Natural Playscape, Homer Lake is an excellent spot to spend your day on and off the water. Or, get a group of four and paddle the day away on Crystal Lake in Urbana. Head to the Lake House from Memorial Day to Labor Day to rent canoes or paddleboats for some fun on the water.
SWIM—Get ready for some summer fun in our outdoor aquatic centers. From Memorial Day to Labor Day, enjoy slides, lazy rivers, climbing walls, and more at Sholem Aquatic Center in Champaign and Crystal Lake Family Aquatic Center in Urbana. Need some splash time in winter? No problem, head to the Urbana Indoor Aquatic Center for some laps, dives, or some splash time in the kids area.