Support Local During the Coronavirus: Spurlock Museum
April 10, 2020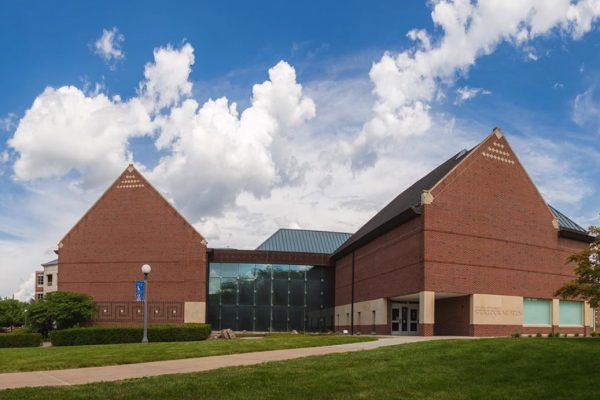 In the greater Champaign County area, local businesses aren't just businesses. Our neighbors, family, and friends are all working to keep things as normal as possible amidst the COVID-19 precautions as outlined by the Governor of Illinois and the Champaign-Urbana Public Health Department. These challenging times serve as a reminder to residents in the greater Champaign County area just how wonderful our local businesses, restaurants, and community truly is. If there's ever a time to embrace #OutsideofOrdinary, it's now.
Spurlock Museum
Although their building is closed, members of the Spurlock Museum staff have been busy working on virtual ways to engage with the museum's educational and exciting offerings.
The first step was the hashtag #socialspurlock, where staff began sharing information about their current exhibits and collections in a virtual format. Two popular, reoccurring events are running during the week that families and Spurlock supporters can enjoy.
Firstly, Asst. Director of Education, Kim Sheahan, is taking her role as the resident storyteller to Facebook LIve. Storytelling sessions take place on Wednesday and Friday mornings from 11:15-11:45 AM. Secondly, Mary Wolters is hosting Facebook Live Mindful Meditations on Tuesday afternoons at 12:30 PM through May 5 on her personal Facebook page. If you miss a live meditation, you can visit the Spurlock Facebook page after the event to view it at your convenience.
Patrons can also explore the An Artifact Speaks website to gain knowledge and appreciation for ancient cultures and an understanding of the processes historians, anthropologists, and archaeologists use to learn about the lives of ancient people. The program covers the ancient cultures of Mesopotamia, Egypt, China, India, Greece, and Rome.
We're all eager to the day that our local businesses and attractions like the Spurlock Museum re-open their doors. Until then, the Spurlock team will continue to find new and innovative ways to bring museum artifacts and content to you at home.
You can find the Spurlock Museum on Facebook, Instagram, and their website.
HOW TO SUPPORT LOCAL BUSINESS DURING THE CORONAVIRUS
As we see a reduction in business to our area, we continue to encourage the support of our local businesses and the hospitality industry. As of Sunday, March 15, it is state-mandated that bars & restaurants close through April 30. Please note that carry-out and curbside pick-up options are available. We are collecting information on these options and posting them here, but also encourage patrons to follow their favorite spots on social media for updates or call for more information.
We will continue to post updates on our Business Updates and Cancellations page as we receive them, but encourage everyone to take guidelines from the Illinois Department of Public Health and the CDC seriously.