Support Local During COVID-19: Just BEE Açaí
May 12, 2020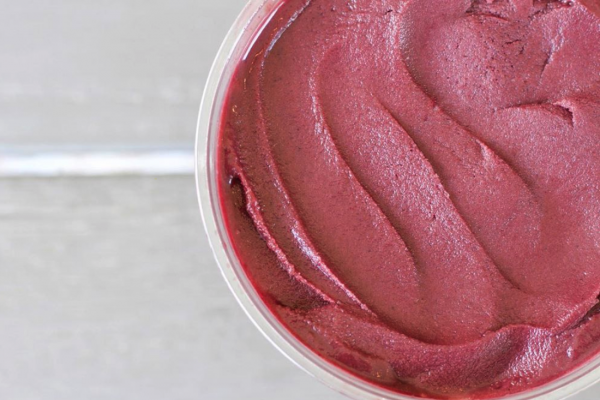 In the greater Champaign County area, local businesses aren't just businesses. Our neighbors, family, and friends are all working to keep things as normal as possible amidst the COVID-19 precautions as outlined by the Governor of Illinois and the Champaign-Urbana Public Health Department. These challenging times serve as a reminder to residents in the greater Champaign County area just how wonderful our local businesses, restaurants, and community truly is. If there's ever a time to embrace #OutsideofOrdinary, it's now.
Just BEE Açaí
It's become commonplace in the greater Champaign County area to hunt down a bright yellow, 60s-era Shasta Compact Camper. That's how you know it's time to order a delicious açaí bowl full of incredible flavors and a whole lot of local love. Just BEE Açaí is working hard to continue bringing these delicious treats to residents with COVID-19 precautions in mind.
Owner and creator Emma Reinbold has been busy helping to organize efforts to support not only her business but all local businesses with efforts like the "SUPPORT YOUR LOCAL EVERYTHING" shirts, which raised over $6,000. The effort came from a place of wanting to help residents find a way to support everyone in a streamlined and meaningful way.
For those açaí cravings, Just BEE is now delivering bulk orders to the doorsteps of local customers. Ordering opens up on Tuesdays for Friday deliveries. Drop-offs occur between 12-3 p.m. with clear safety precautions in place:
set the bags on the doorstep
ring the doorbell
cautiously back away
return to car and re-sanitize immediately to ensure both their safety and yours
Orders can include a ton of great toppings you'd enjoy from a prepared Just BEE bowl, including their 100% organic and fair trade açaí. Popular options like homemade nola, bee pollen, signature drizzles, and more are all easily addable to the cart on their online ordering page.
Be sure to follow Just BEE Açaí on Facebook and Instagram to keep up with the open order times!
HOW TO SUPPORT LOCAL BUSINESS DURING THE CORONAVIRUS
As we see a reduction in business to our area, we continue to encourage the support of our local businesses and the hospitality industry. As of Sunday, March 15, it is state-mandated that bars & restaurants close. Please note that carry-out and curbside pick-up options are available. As of May 1, new rules apply via a stay-at-home extension with looser guidelines for curbside operation and outdoor recreation. We are collecting information on these options and posting them here, but also encourage patrons to follow their favorite spots on social media for updates or call for more information.
We will continue to post updates on our Business Updates and Cancellations page as we receive them, but encourage everyone to take guidelines from the Illinois Department of Public Health and the CDC seriously.