Art Lives Here
March 3, 2020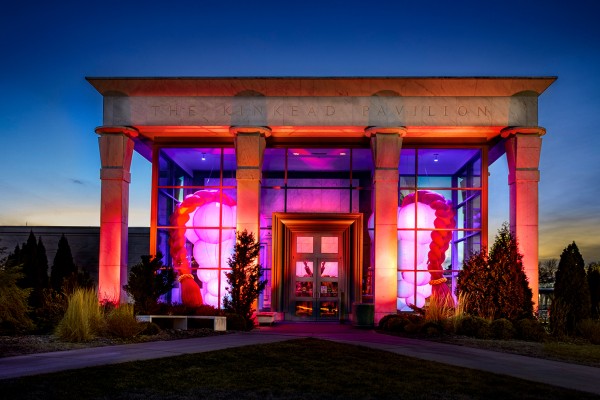 As you traverse the community, it becomes immediately clear that arts and culture are an integral part of the Champaign County area's landscape. From public art to museums to events, local and national talent is on display all around you to discover. Here's our top recommendations for integrating arts and culture into your visit to the greater Champaign County area.
Visit our museums & galleries
From local art to impressionist-era paintings, the greater Champaign County area has an impressive number of ways that you can experience and purchase art.
MUSEUMS
The expansive Krannert Art Museum & Kinkead Pavilion (KAM), located on the University of Illinois campus, boasts over 10,000 works of art from around the world. The second largest fine art museum in the state of Illinois, KAM is free (with a suggested donation) and features a number of exhibits that put the spotlight on up and coming artists with their student and faculty shows, as well as permanent and traveling exhibits such as Hive, a site-specific sculpture and sound commission from two artists. Further engage in the museum with their events, from gallery conversations, family walk & talks, Speak Café, yoga, and more.
Spurlock Museum, also on the University of Illinois campus, showcases world cultures through various exhibits and art, with over 50,000 artifacts from six continents. Their permanent exhibits showcase cultural artifacts from North and South America, Ancient Mediterranean, East and Southeast Asia, Oceania, Europe, Africa, Ancient Mesopotamia, and Egypt. Traveling exhibits rotate throughout the year, highlight by numerous events such as Spurlock Sundays diving into the exhibits, storytelling, meditation, poetry.
GALLERIES
Shop local and regional artist work in our galleries, or get inspired with rotating shows. Here's a few to spend time in to appreciate the breadth of talent in our community.
Giertz Gallery at Parkland College—This gorgeous gallery displays a variety of collections throughout the year, from visiting artists to student work on display.
Cinema Gallery—Located in the historic Princess Theatre in downtown Urbana, this gallery offers the largest collection of fine art in the area from Midwest-based artists and regularly features shows that rotate every 6–8 weeks.
Kanfer Gallery—Renowned photographer, Larry Kanfer, displays his unique vision of not only the Midwest, but landscapes across the globe, in his stunning gallery located in Champaign.
The Gilbert Gallery—On Main St. in downtown Urbana, this space is dedicated to artwork from local artists with a goal to provide positive cultural experience and exposure to art making in a variety of mediums and techniques.
The Vault Art Gallery—With more than 12,000 square feet of space, this cooperative, privately-owned gallery is one of the largest in downstate Illinois, featuring more than 60 Central Illinois artists.
Go on a Public Art Walk
Combining over 50 sculptures from the Public Art League adorning public streets and parks, over 20 sculptures at the Wandell Sculpture Garden at Urbana's Meadowbrook Park, and over 20 sculptures at Allerton Park & Retreat Center, you're bound to spot art popping up over the landscape. Here's a few must-sees as you plan your art tour.
| | |
| --- | --- |
| Adam at Allerton Park & Retreat Center | Loop by Jim Weitzel at Mattis Park, Champaign |
| Beetle Finds His Way, Janet Austin at Meadowbrook Park, Urbana | Tip-See by Craig Snyder, University Ave. & Market St., Champaign |
Celebrate a Different Culture
With modern technology, it's nearly impossible to unplug and detach from life's demands. The Japan House at the University of Illinois provides a refuge of tranquility, providing an opportunity to slow down and reflect. Immerse yourself in Japanese culture through their traditional tea ceremony, guided by a "one life, one opportunity" principal encouraging you to free your mind. You'll begin and end your journey with a walk through the traditional gardens which plays an integral role into preparing for a tea ceremony. The Japan House regularly hosts events to further provide opportunities to learn about the culture.
All the World's a Stage
No need to make plans for Broadway. The greater Champaign County area has a number of venues with performances all year-round that will fill your need for musicals, Shakespeare, experimental theatre, and everything in between. Check out what's coming at these top-notch theaters.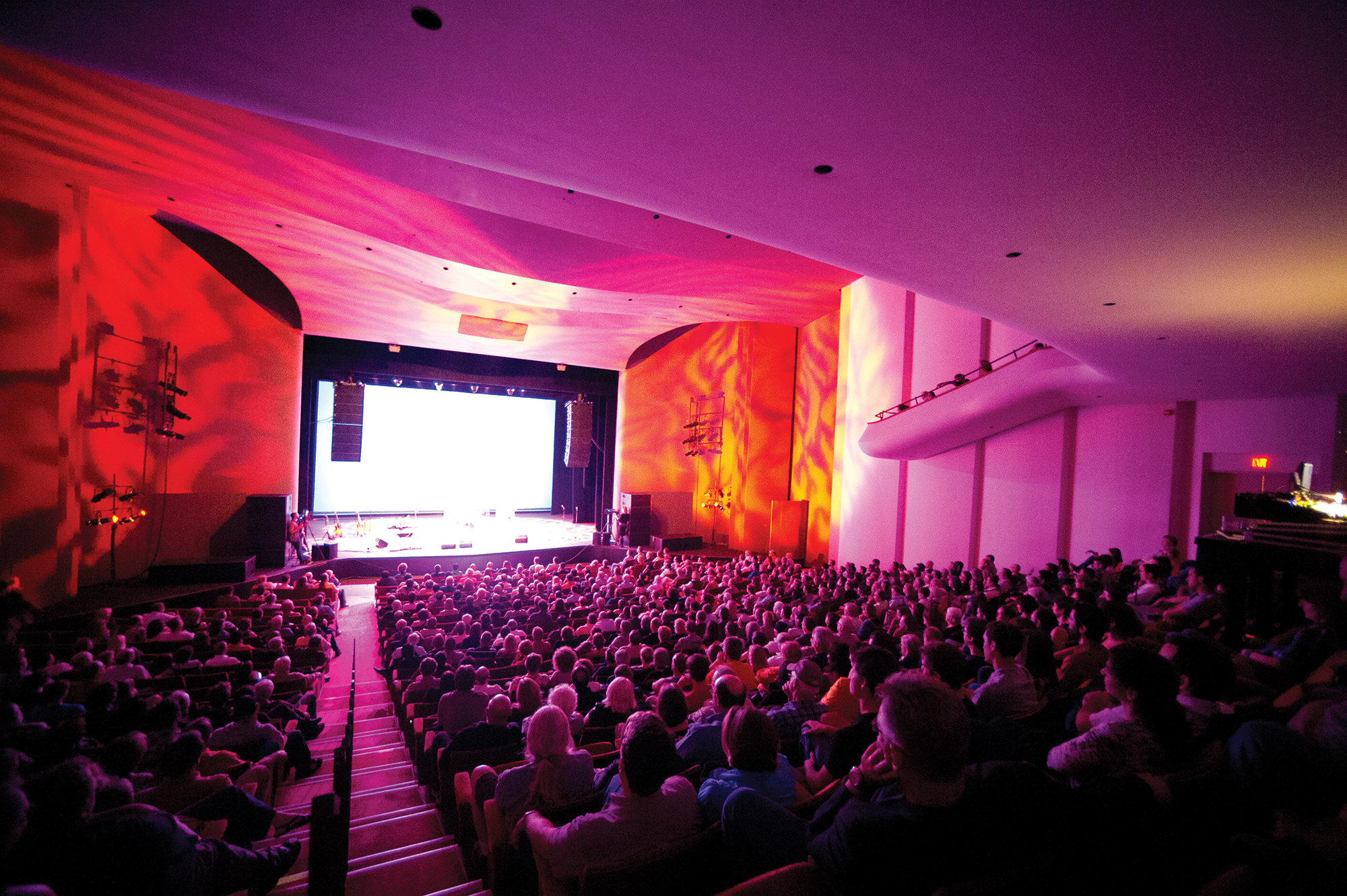 Krannert Center for the Performing Arts—More than just a world-class music venue, Krannert Center offers an impressive lineup of theatre including Sasha Velour's Smoke & Mirrors, Titus Andronicus, and Cabaret in 2020. Don't miss their Dessert and Conversation events, where you get a behind the scenes look at the show.
Parkland College Theatre—Parkland College's robust program puts together outstanding productions during the academic year. Plan now for Elephant's Graveyard in the fall, Peter and the Starcatcher in November, and Chicago in the spring.
The Station Theatre—For over 45 years, the Celebration Company performs in the historic passenger station of the Big Four Railroad in Urbana, putting on original productions from company members and newer talents that further innovates theatre as we know it.
Ready to plan your arts & culture adventure? Download our Experience Guide for more area information, or discover the many hotels in the area to book your stay!