5 Top BBQ Destinations for Memorial Day Weekend
May 24, 2022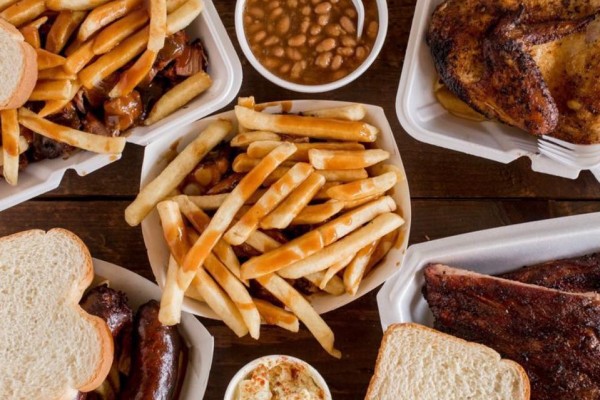 As Memorial Day approaches, millions of Americans will light up their grills and prepare for the barbecue season—think of it like the unofficial beginning of summer. While many of us are eager to dust off our George Foremans and serve baby backs to loved ones, you can experience quality BBQ at many of our restaurant establishments without the hassle of cooking!
We've included our top 5 BBQ destinations you must try for Memorial Day Weekend. It's time to whip out your napkins and get those wet-naps ready!


BLACK DOG SMOKE AND ALE COMPANY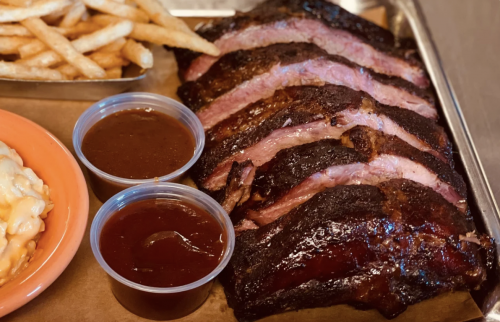 Rated #2 as Maxim's best barbecue in the country, it's hard not putting this establishment at the top of our list. Black Dog features an array of BBQ staples: Pulled Pork smoked for 12-14 hours until it falls apart, family-styled Omaha beef brisket smoked for 12 hours in their wood-fired rotisserie pit, and of course—their highly sought after baby back ribs (a special only available on Saturday), along with sliders, wings, and so much more. Pair your dish with a craft beer and you'll have a dinner experience you'll never forget. Black Dog has a location in Champaign and offers inside and outside dining (weather permitting)!
DIS N' DAT BBQ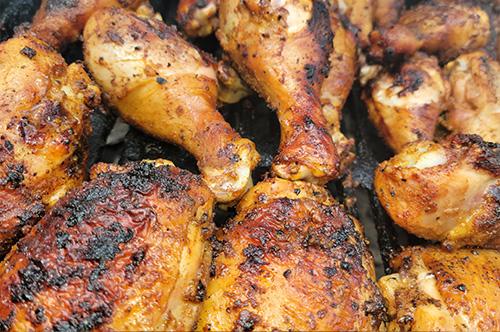 Black female owned and family owned—Dis' N Dat BBQ incorporates their signature family recipes, rubs, and spices to create a flavorful dining experience that'll have you coming back for seconds (and thirds). Their fall-off-the-bone rib tips are generously seasoned and slow-smoked to achieve that fruity-wood blend. The Soul Food Stack is another menu favorite, with dressing, sweet taters, and baked mac n' cheese infused in one bowl! You can't leave this establishment without trying their sweet honey cornbread; dip it in their sweet and smokey Just Dat sauce for a winning combination. Dis N' Dat is located in Rantoul, Illinois, and offers delivery and takeout options.
LI'l PORGY'S BAR-B-Q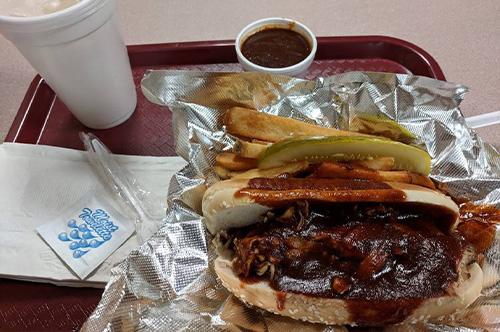 For a business that has been around for over 43 years, there's a good reason why Li'l Porgy's is a staple in Champaign County. This beloved establishment specializes in genuine hickory-smoked BBQ, and is renowned for their signature recipes and sauce. Their slow-cooked ribs are prized among many, with their ½ Chicken being a popular option on Sundays. Did you know that you can buy their signature BBQ sauce by the quart, pint, or gallon? It's a perfect condiment to take home with you while you grill over Memorial Day Weekend. Li'l Porgy's is conveniently located on Springfield Ave., and has indoor dining, carry out, and catering available.
WOOD N' HOG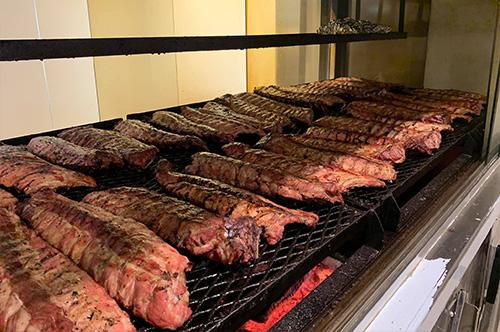 "All Smoke and No Joke" is certainly fitting for Wood N' Hog, as their hickory smoked rib tips, turkey tips, and chicken are some of the most bragged about menu items in Chambana. Black owned and family owned, Michael McDonald and Okema Battle have over 20 years of barbecue experience and have the reviews to prove it. You can't go wrong with their full-rack of smoked baby back ribs, but their hotlinks, turkey tips, baked mac n' cheese, and fried green tomatoes are all equally noteworthy. Arguably, their homemade BBQ sauce is some of the best that CU has to offer—it's a must try! Wood N' Hog has two locations—one in Champaign and the other in Urbana, and also offers catering.
SMOKY'S HOUSE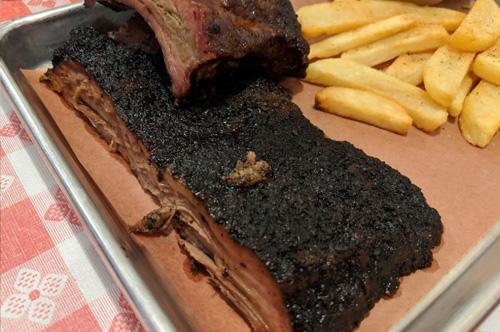 Abundantly flavorful and incredibly tender Black Angus Beef, dry rubbed with a special blend of spices and slow-smoked with applewood. If that sentence doesn't entice you, then we don't know what will! Smoky's House is notorious for its unique smoke process, which leaves a pink ring around the meat which attributes to that melt-in-your-mouth flavor. They have plenty of mouth-watering options from sliced brisket, pulled pork, slow roasted turkey, and baby back ribs, but their burnt ends are a crowd favorite. Smoky's House is located in Savoy, Illinois, and also provides catering.
EXPLORE MORE BBQ Restaurants IN OUR AREA
There are plenty of other amazing BBQ establishments listed in our Food & Drink page that we invite you to check out. Do you have a favorite BBQ spot that you frequent a lot? Let us know on our social media channels! Give us a like or follow on Facebook, Twitter, and Instagram!