Starting a New Business in the New Normal: Plantify
August 18, 2020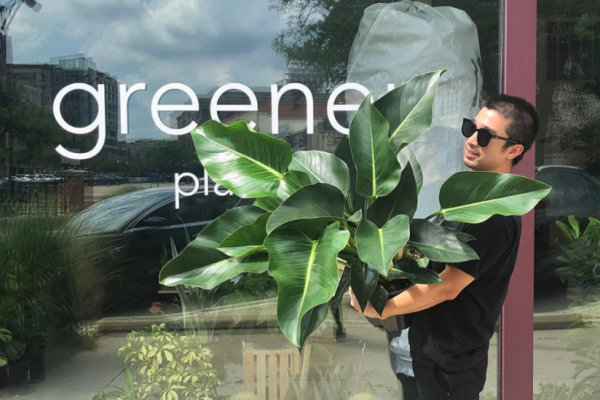 This series on the Visit Champaign County blog will explore businesses that opened during the COVID-19 pandemic. This year is unlike anything our community has experienced, but together, we've rallied to support local, including new businesses in our area. In the next two weeks, we'll share conversations with local businesses about what it's like opening during a pandemic and what ways they've felt inspired and encouraged by residents during the process.
The next business we're talking to in the series is Plantify, located at 14 E Washington St in Champaign.
OPENING DURING COVID-19: Plantify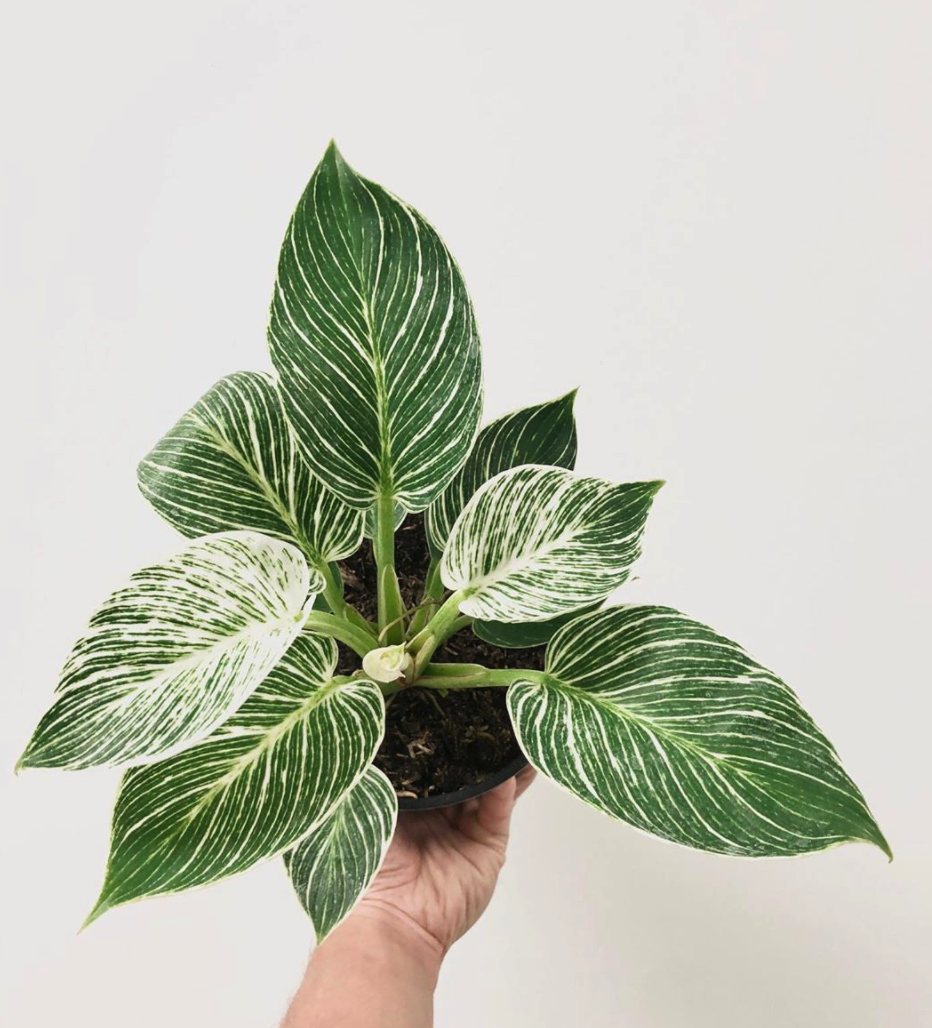 Plantify owner Long Luu took some time to talk with Taylor, VCC's Communications Manager, about the process of opening during a pandemic and the challenges that come along with that. If you purchased a plant during the early days of COVID-19 shutdowns and quarantine, you're not alone. Luu notes that plants seemed like they might get lost in the budgeting and planning around a pandemic, but many are finding them to be a great way to keep calm. "We were afraid people would be inclined to spend on the non-essentials and to go visit a new store. However, as people's way of life changes, there are opportunities in offering solutions to the challenges that they now face: staying inside, working from home, finding comfort and entertainment," Luu said.
Some of us have been plant lovers for years, but others decided to buy a plant for the first time in 2020. "The emphasis on the aesthetic and well-being benefits of house plants has really allowed our business to grow during a time like this," explained Luu. "Determining what customers need now and adapting to their needs is crucial. Luckily for us, more time spent at home has afforded many people more time to put on caring for indoor plants and decorating their space."
Quite a bit of love was shown to Plantify from the get-go, and Luu says that's from a variety of community entities and individuals. "We have been fortunate to receive amazing support from the community. They gave us a heartwarming welcome, they helped us spread the word, and they have been continuing to visit us and interact with us on social media. Many customers have become our friends and we have made several partnerships with local entrepreneurs. The Champaign Center Partnership and many local media outlets have also helped us in reaching out to the public."
PLANTIFY'S COMMITMENT TO SAFETY AND HEALTH FOR PATRONS AND EMPLOYEES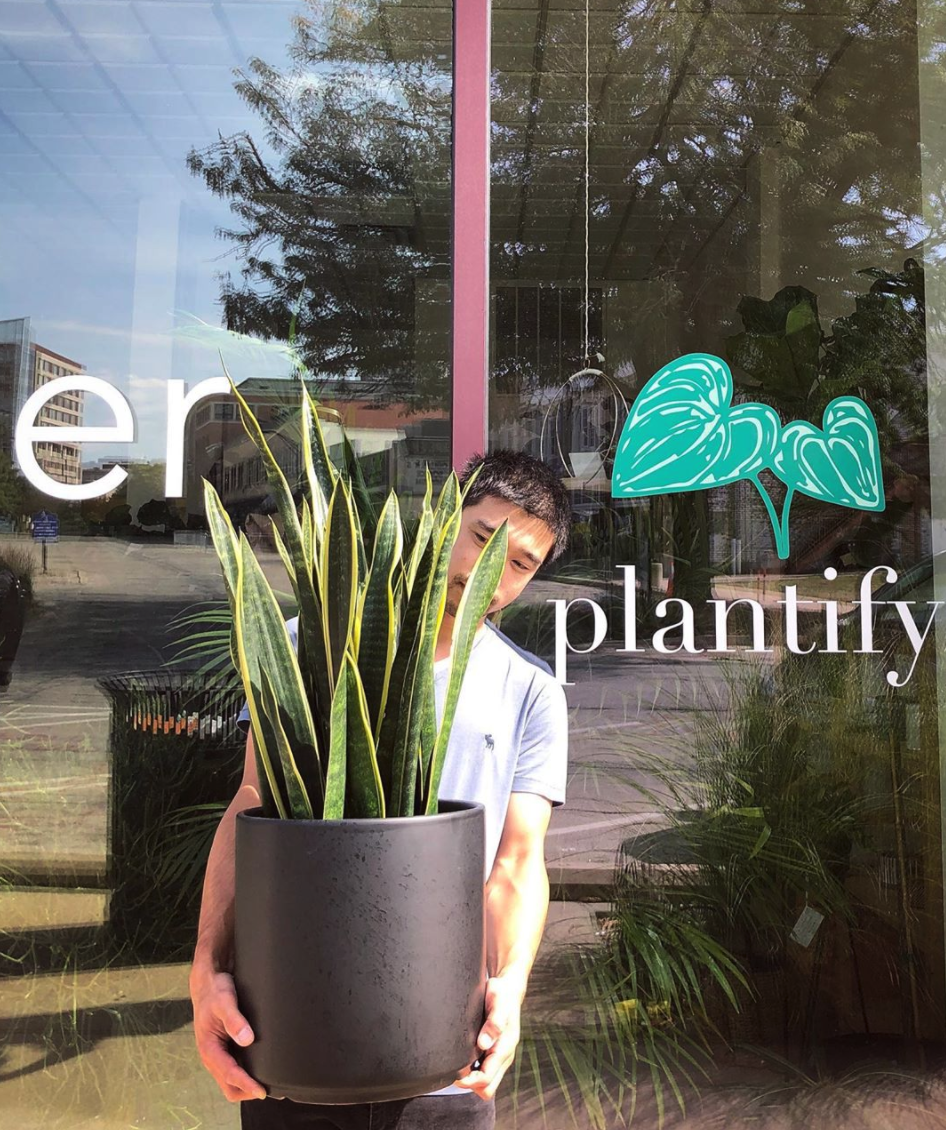 While it's wonderful to have so many supporters, Luu explained that the commitment to safety is more important than anything right now. "We reinforce the mask policy and sanitation in our store. We have disposable masks, gloves, and hand sanitizers in place for customers and employees to use. We clean the space and purify the air as much as we can," said Luu. "Since we understand that it's hard to examine plants and decor items without being able to touch and feel their textures, we strive to ensure a safe yet comfortable shopping experience for customers by setting up a station for them to hand-sanitize or put on gloves as they come into the store."
Luu also notes that making it to the store isn't the only way to get a new plant in your home. "We also offer free, contactless delivery to the Champaign-Urbana-Savoy area, so that customers can choose a shopping option that works best for them." If you do make it into Plantify, however, you'll be greeted by an excited team ready to pair you with the right plant. "We enjoy meeting people who share our enthusiasm for creating beautiful and tranquil spaces with plants. We would love to assist you in finding the plants that are best suited for your home/office environment or gifting," added Luu.
Shop the Plantify store online here, or stop in-store to see the plants and fun home decor items they have on-hand.
Small businesses also rely heavily on social media interaction, so be sure to follow Plantify on Facebook and Instagram. Plus, be sure to like and comment on their posts.
Likewise, keep up with events, news, and information from Visit Champaign County on our social media channels. Give us a like or follow on Facebook, Twitter, and Instagram!