Top Things to Do in Champaign County for College Parents
April 18, 2019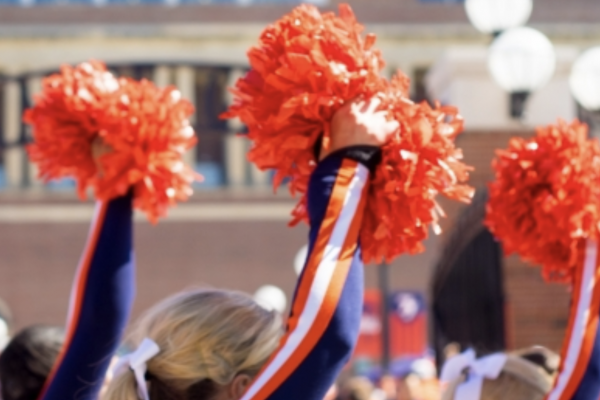 Here's a common scenario: It's parents' weekend on your child's college campus, and after a trip to the residence hall and a campus lunch, you and your spouse are ready for some on- and off-campus exploring. Two options: 1. You can ask your son or daughter what they'd like to do, and responses will probably range anywhere from "I don't know" to "grocery shopping." Or 2. You can do some research ahead of time and plan a fun weekend that both you and your kids can enjoy, exploring the new town they call home.
If your kids attend the University of Illinois, you're lucky, because the greater Champaign County area is filled with exciting attractions, great local restaurants and cultural experiences unique to this college town—and we're going to share them with you. Better yet, we're breaking it down, giving you the best things to do in Champaign County with your college kids…and without. So plan a long weekend to the Champaign-Urbana area and spend some quality time with your kids, and then send them off to class while you take some time for the two of you.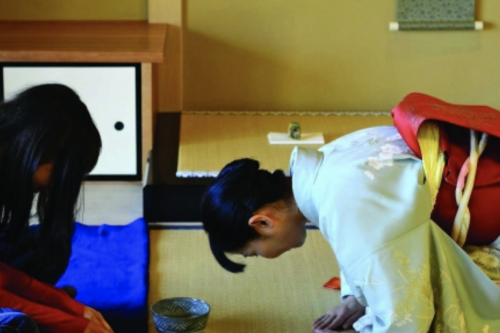 The College Experience
First things first: Visiting your kids in college means you will spend some time on campus, but in Champaign County, that's not a bad thing. The University of Illinois campus is a hotbed for everything from world-class cultural performances to highly competitive sports.
No matter when you visit, you'll be able to attend some sort of University of Illinois sporting event. The Fighting Illini are competitive in so many different arenas: football, baseball, tennis, cross-country, golf, gymnastics, soccer and more. The weeks leading up to homecoming festivities are an especially cool time to visit because the campus hosts a variety of fun family activities that take an average sporting event to something truly Outside of Ordinary. Check out our game-day guide with lots of tips and advice on how to make the most of a sports-filled weekend in Champaign County.
Challenge your college-aged kids in a game of problem-solving smarts. Be the first to introduce your kids to escape rooms, a rising new social trend where a group is led to a secret room with hidden clues that eventually leads to a way out. For 60 minutes, you and your kids can use your wits to figure out how to escape several rooms while piecing together a storyline. Brainstorm Escapes is one local escape room destination, offering several themed rooms with names like the Insane Professor Hunt and Rise of the Zombie Pets. Another escape room venue is the Champaign-Urbana Adventures in Time and Space, where a group has one hour to try to save the world by traveling through time.
Can you name something else you don't always expect to find on a college campus? Awesome restaurants. But you can definitely find a good meal beyond the dorm cafeteria within a stone's throw of the University of Illinois campus. Champaign-Urbana was named Midest Living's Greatest Midwest food town in 2017, so there truly isn't any shortage of amazing food. Try Timpone's on Goodwin Avenue, an eatery with an enviable farm-to-table menu serving a college favorite (pizza and pasta), but using the freshest ingredients to create simple, authentic Italian dishes. The wine list has 400 different selections for mom and dad.
Another close-to-campus option is The Bread Company, an elegant, white-tablecloth restaurant where you go to reward your college student for a stellar semester, or yourself for being an amazing parent. The family-owned restaurant serves fresh bread made daily, as well as soups and sandwiches at lunch and pizza and pasta at dinner. One other great dining option right on Green Street on the University of Illinois campus is Sakanaya, serving delicious sushi and other authentic Japanese dishes like ramen bowls, which are growing in popularity among the college sect. Sakanaya has an upscale yet urban vibe, owned by an Illinois alum who appointed a chef with more than 20 years of experience in Japanese restaurants. But Sakanaya knows its market, staying open for late-night college diners, serving special menu items like chicken wings and hot sake until 1 a.m.
Finally, impress your kids and pull out the "cool parents" card by knowing all the best campus bars and hangouts. Among the places to grab a drink and some good bar food are KAM's, Brothers (pub-like vibe), Joe's (tasty burgers), Legend's (home to legendary fish sandwiches) and Murphy's (best for creative nachos). Other must-visit places are Cracked(food truck serving breakfast sandwiches and coffee), Maize Mexican Grill and Zorba's.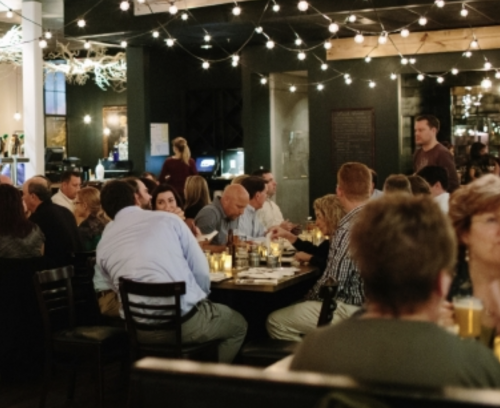 Campus Culture At Its Best
For on-campus cultural experiences, it doesn't get any better—anywhere—than the Krannert Center for the Performing Arts at the University of Illinois, which regularly hosts concerts, plays, dance performances and more. The center is quite large, housing five indoor stages and one outdoor amphitheater. This is where the university's performing arts departments reside, including the School of Music, Illinois Theatre and Dance at Illinois. Many of the performances are put on by these different departments, but the Krannert Center also stages performances by nationally renowned dancers and musicians. Locally, the Krannert Center is celebrated as one of the region's best performing arts centers, which The New York Times called "one of the most ingeniously worked out art complexes anywhere" after it opened almost 50 years ago.
When the weather is nice, you should definitely plan a visit to the scenic University of Illinois Arboretum. During certain times of year, the garden blossoms with breathtaking colors of roses, cherry blossom trees, marigolds and hundreds of other flowers. Fall is a fantastic time to explore the arboretum as well thanks to the brilliant colors of changing leaves from towering trees throughout the vicinity.
Ever wondered what a supercomputer looks like in real life? Well in Champaign County, you can see it for yourself. NCSA Blue Waters Supercomputer on the University of Illinois campus is considered one of the largest of its kind in the world with the impossible intelligence of a quadrillion calculations in a single second. The supercomputer harbors so much information that scientists and engineers across the globe rely on it to research important issues like Alzheimer's disease, natural disasters and more. During a 45-minute tour, you can see the computer and learn all about how a machine can carry a remarkable wealth of intelligence.
Two final interesting on-campus destinations: First is the Japan House, where you can learn the art of traditional tea ceremonies. The facility, which is part of the College of Fine and Applied Arts, is home to a picturesque garden with an impressive Japanese rock and plant display. On Thursdays, the Japan House hosts traditional tea ceremonies in three authentic tearooms as well as tours throughout the cherry-tree garden. However, visitors are free to walk through most of the gardens any time of year. The other campus stop worth a visit is the Spurlock Museum, the best place in the area to see historic artifacts and ancient art pieces from many cultures across Africa, Egypt, Mesopotamia, Asia and more.
And one more thing: If your trip to Champaign-Urbana means you're bringing younger siblings along, check out a quick list of recommendations of some of Champaign County's best family-focused activities, compiled by our friends at ChambanaMoms.com.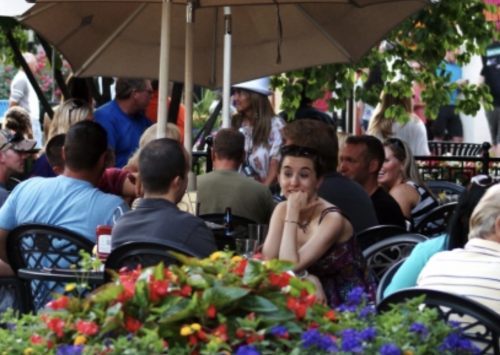 No Kids Allowed
When you have some time to explore Champaign County without your kids, head first to the downtown district of Champaign, home to more than 40 locally owned bars and restaurants. This area of Champaign is home to public art installations commissioned by the Public Art League. In 2016, 11 new art pieces went up on display, and they will remain there through 2018.
For a relaxing afternoon, plan a visit to the Allerton Park & Retreat Center in Monticello. It has hiking trails and a walkway through European Gardens designed after chateaus in France and England (some with a bit of oriental touch to them).
Your college kids might not have graduated yet to more sophisticated beer tastes, so take the opportunity to explore Champaign County's craft beer scene if you're sans children. Champaign County is home to a handful of microbreweries and craft beer bars, and many of them pair their beer options with awesome, upscale food. In fact, three of the local county breweries made a recent list of the 21 best breweries in Illinois.
And finally, if you are looking for special date night ideas, we have plenty. Find a live music or theater performance at a local spot like The Virginia Theatre or Homer Opera House. Grab dinner and drinks at one of the amazing downtown restaurants like KoFusion, Big Grove Tavern or Bacaro. Or plan to spend an entire day or two in Monticello, where you can visit a glass-blowing studio, the Monticello Railway Museum and more.
These are some of our best ideas of things to do if you're visiting your college kids in Champaign County, but check out our comprehensive guide to all the things you can do in the area on our website, and check out our online visitors guide to help plan your next trip.