Looking Ahead: 8 Outside of Ordinary Events in November
November 1, 2019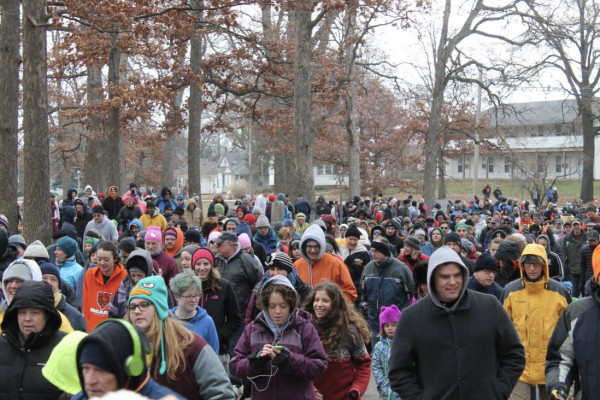 Sometimes, by this point in the year, it's hard to believe November is already here. With the snow we saw earlier this week, it's a little more believable! This month, we're lucky to have so many Outside of Ordinary things to do and see, so here are 8 events you most definitely won't want to miss!
November 1-2
This large Midwest craft show features a wide variety of handcrafted items by local and area artists, as well as artists from all over the Midwest.
November 5
The women take the court first against Chicago State at 11am, followed by the men's team at 7pm against Nicholls State.
November 9-10
The CLCU is an organization open to anyone interested in promoting knowledge and appreciation of art and fine craft in the community. Their craft fair puts a number of creative works on display, including jewelry, ceramics, fabrics, photography, and more!
November 22-24
See amazingly decorated holiday trees, and enter raffles hosted by various organizations for amazing prizes! Proceeds raised at Festival of Trees go to The Junior League of Champaign Urbana for community grants and programs benefiting children and families in the Champaign-Urbana area.
November 28
Join the Urbana Park District for a Thanksgiving morning tradition. Turkey Trot is a one-mile fun run/walk that is a great way to get some exercise before you sit down for dinner.
November 29
While the first day of the Market is on the 29th, you can visit and shop every weekend between Thanksgiving and Christmas! Just like at a German Christmas Market, vendor huts, food, and beverages will surround the beer garden.
November 30
An Orpheum Children's Science Museum favorite featuring indoor sledding, holiday games, crafts, treats, visits with Kris Kringle (1-5 pm), and more! Bring your wish list for Santa and enjoy the sounds of the season floating through the glittery air.
November 30
The holiday season begins in the heart of Downtown Champaign as Santa rides on his sleigh up Neil Street at the Champaign Center Parade of Lights, presented by Christie Clinic! In its 19th year, this beloved community event features lighted floats, marching bands, and Santa Claus himself.