Illinois Road Trip Round-Up: Local Breweries
August 4, 2020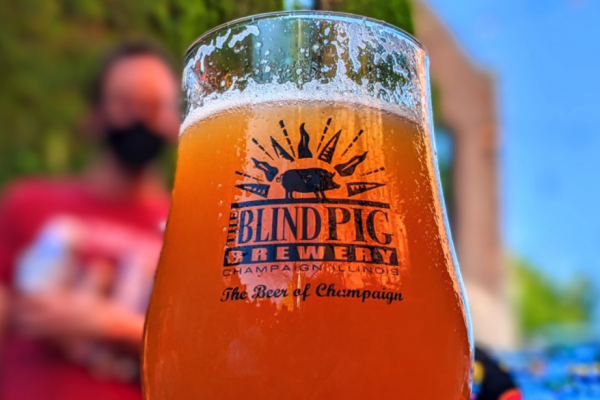 We've been "All In for Illinois" during the pandemic, but now that we're in Phase 4, we're ready to enjoy our state safely. Check-in every Tuesday for an Illinois Road Trip Round-Up on themed topics showcasing eighteen destinations across Illinois. This week, we're touring some of the state's best local breweries! So pack up the family, bring your masks, and get ready for a road trip!
VISIT CHAMPAIGN COUNTY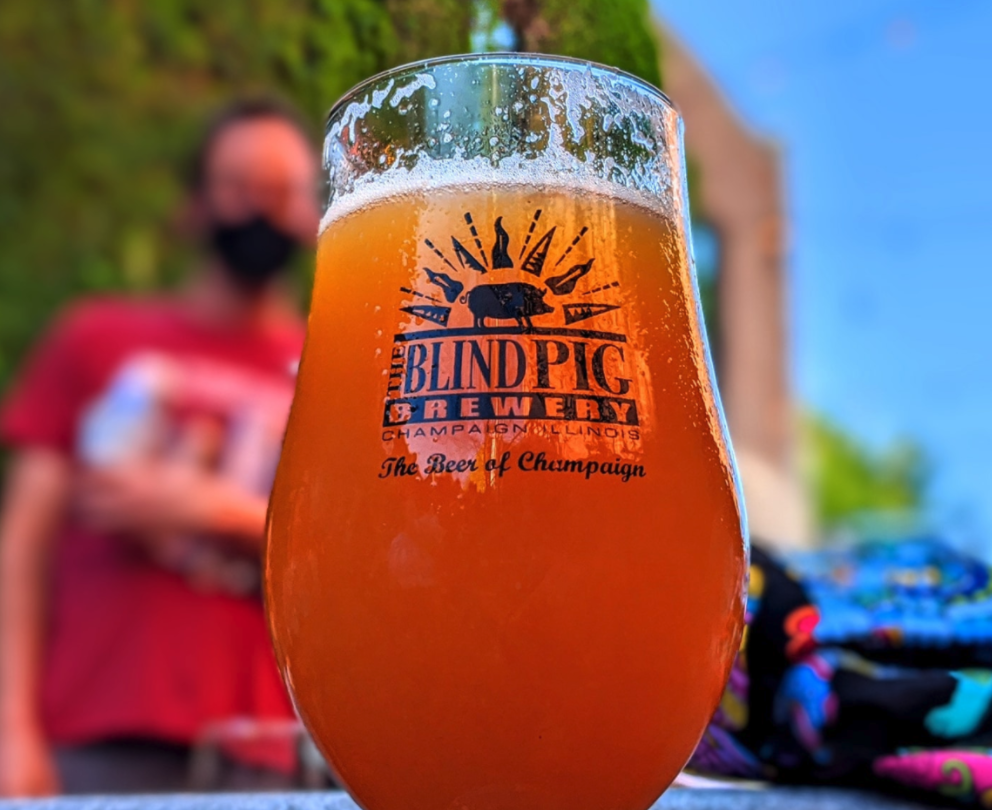 With the incredible lineup of local breweries we have in the greater Champaign County area, there are a ton of options for craft beer enthusiasts. One of our most beloved spots is the Blind Pig Co. As the first Champaign brewery since prohibition, the popular and beloved Blind Pig Brewery was the catalyst for the craft beer craze in Champaign. Of the sixteen draft beers served at the brewpub on Neil St., most are brewed on-site. Blind Pig beers can also be found in local restaurants, liquor stores and bars, including their sister bar, the Blind Pig Company, located one block to the East of the brewpub
Pictured is the summer favorite Blind Pig Brewery Mai Thai Offer You A Beverage? This slushy style Berliner Weisse has over 8.5 tons of fruit per barrel contributing to a fruity, tangy, effervescent punch. Several local breweries in Champaign County offer new flavors and brews on a regular basis. For a few of our favorite summer flavors, check out this local brew list of recent must-try beers!
ENJOY AURORA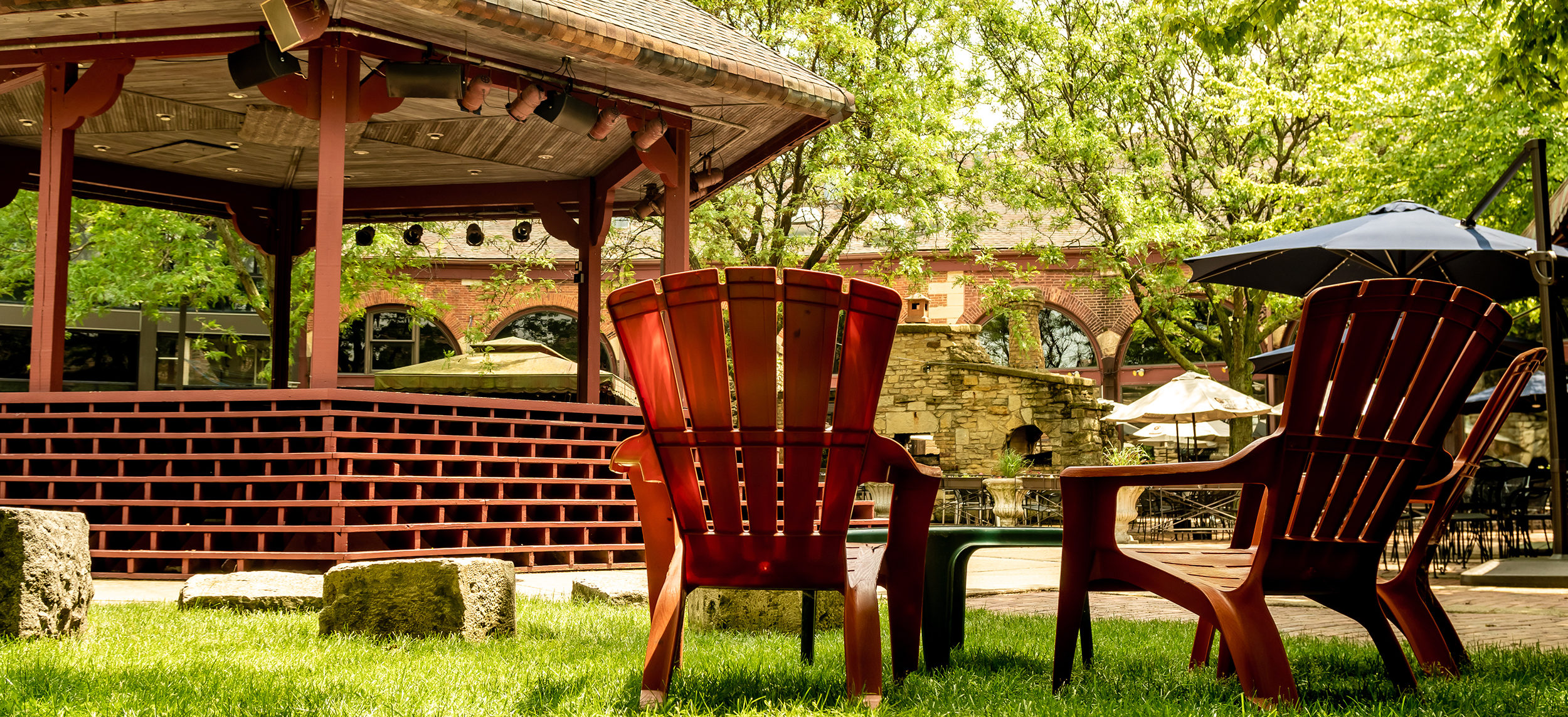 Located just north of downtown Aurora at the terminus of the Metra BNSF commuter line to Chicago, you can find the big, bold flavors of Two Brothers Artisan Brewing, Spirits, and house-roasted coffee at Two Brothers Roundhouse. At this historic railroad building, Two Brothers serves up outstanding gastropub fare and live events that pair exceptionally well with its award winning line of craft beers. A distillery was added to the Roundhouse in 2019, adding a range of artisan spirits to the offerings of this pioneering crafter of beverages. When you take a self-guided tour of the craft breweries of the Aurora Area, you'll also encounter amazing start-ups Energy City, Oswego Brewing Co., and Brother Chimp, as well as unique destinations like Hardware — with an on-site hop farm and a fully sustainable operation — and Hopvine Brewing Co., with a gorgeous hidden patio near Fox Valley Mall. Plan your visit with our Aurora Area Go Guide, in print and online at enjoyaurora.com.
VISIT BLOOMINGTON-NORMAL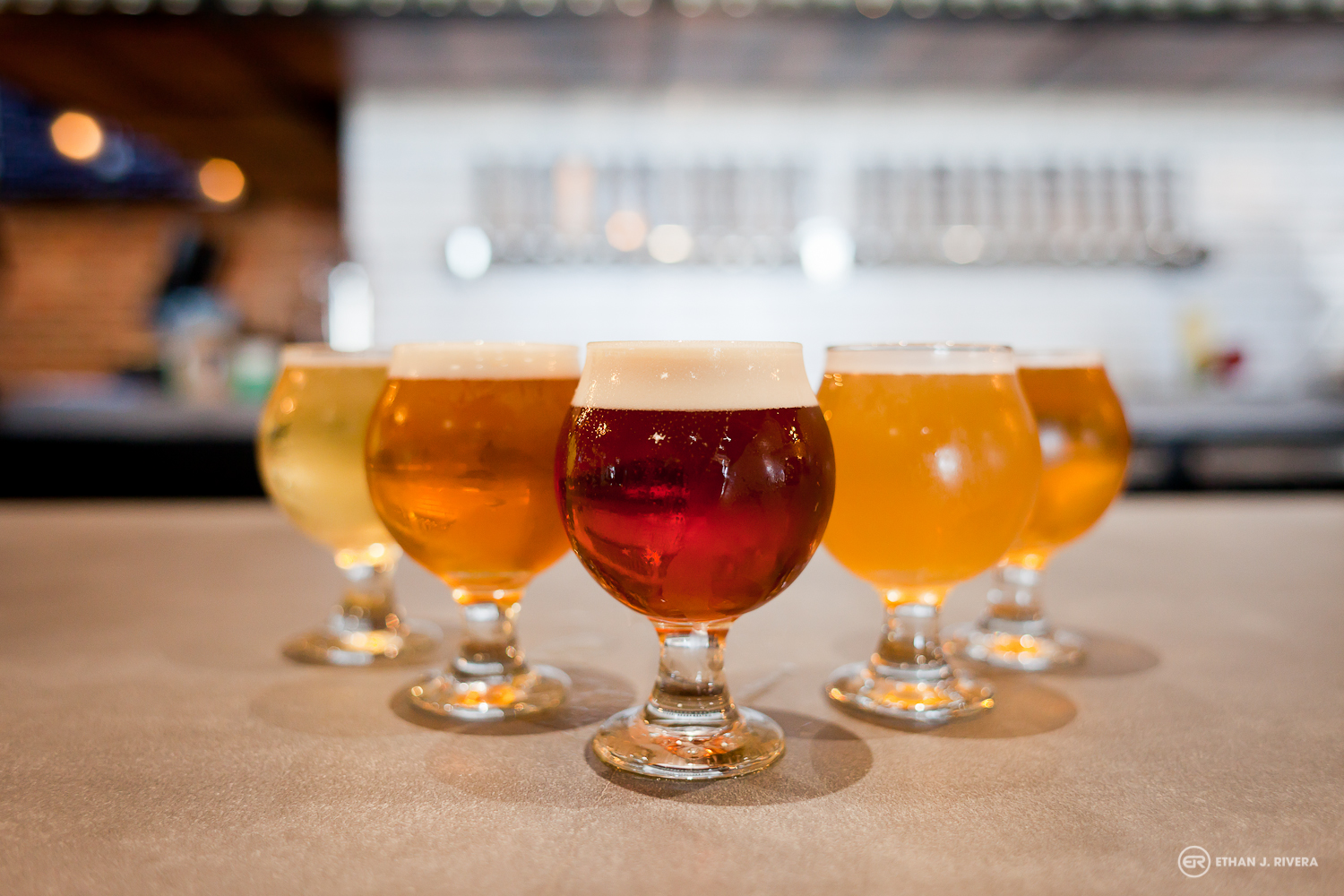 Our local breweries are making their mark on Bloomington-Normal, one pint at a time! It's more than just a good beer. It's a big city experience with small town charm. DESTIHL Brewery's 6,700-sq.ft. facility features bottle and draft releases of pilot, experimental and barrel-aged beers, which pairs well with its menu of bold flavored, American-inspired pub fare. If you want a more in-depth look at the brewery, tours are available. Keg Grove Brewing Company's selection includes refreshing ales, bold IPAs and classic American styles. Because of their location in central Illinois, they make corn an integral part of every beer. Lil Beaver Brewery is a little brewery with big flavor. With an emphasis on Hazy IPA's, Fruit Beers, and Stouts, they brew what YOU want to drink! White Oak Brewing's taproom offers visitors a relaxing spot to taste their hand-crafted beers and gather with family and friends. Their outdoor patio makes them a hidden gem among Twin City craft-beer lovers. See for yourself just how fun our craft-brewery scene is: https://youtu.be/n9tDP5HfMXU.
CHICAGO's NORTH SHORE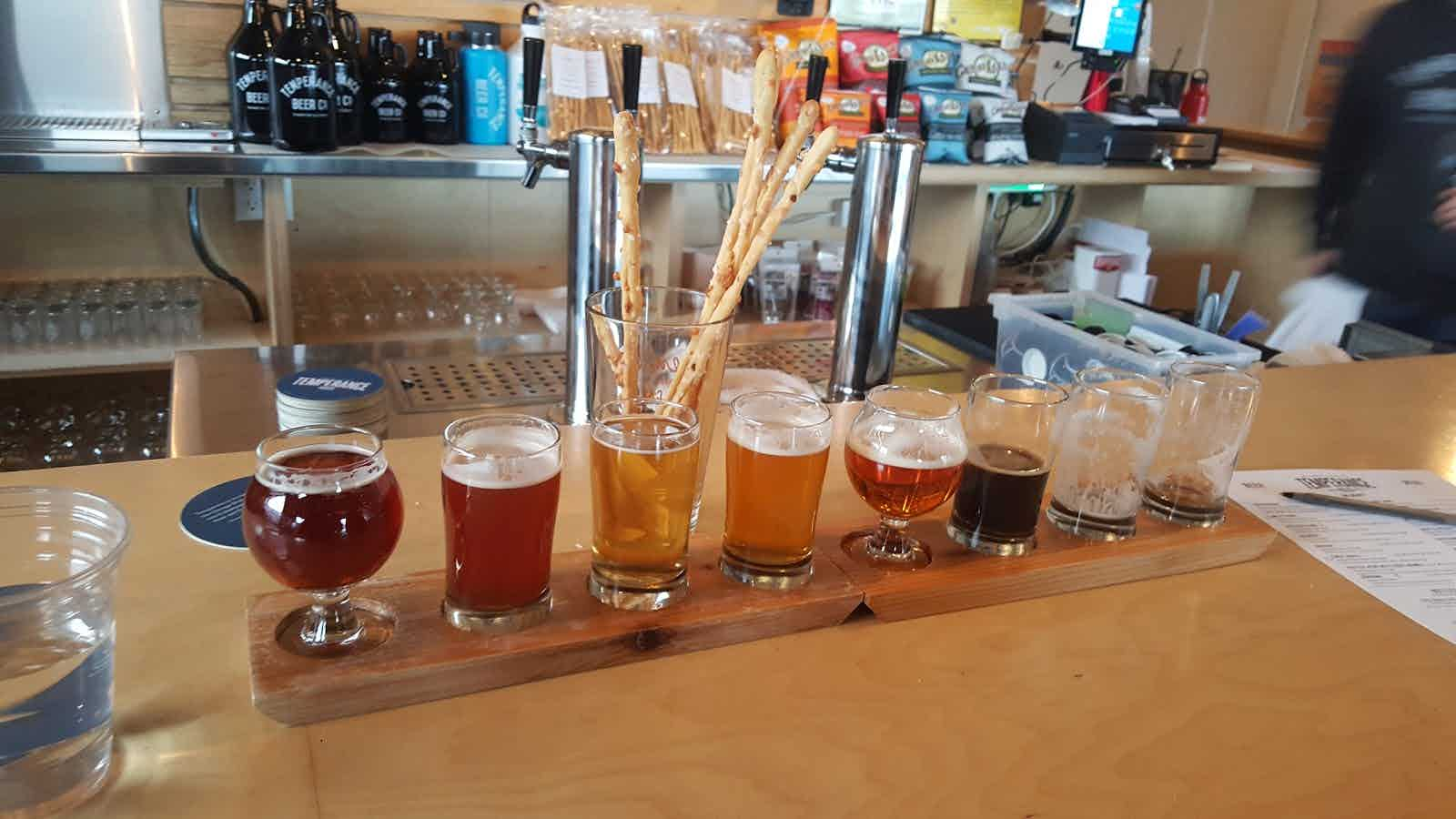 So close to the fresh waters of Lake Michigan, how can be not have fantastic breweries and distilleries? Evanston's Temperance Beer is named after the fact that Evanston was once a dry city and the birthplace of Prohibition. Enjoy a variety of brews at their tap room like the award-winning Smittytown (an English-style amber) and Gatecrasher (an English-style IPA) stout). Sketchbook Brewing Company opens its second location in Skokie this month brewing with a commitment to sustainable local production, and a lot of DIY geekyness. If you are looking for a grain-to-glass distillery, look no further than Few Spirits. Producing award-winning craft whiskey and gin tucked in an alley in Evanston.
MEET CHICAGO NORTHWEST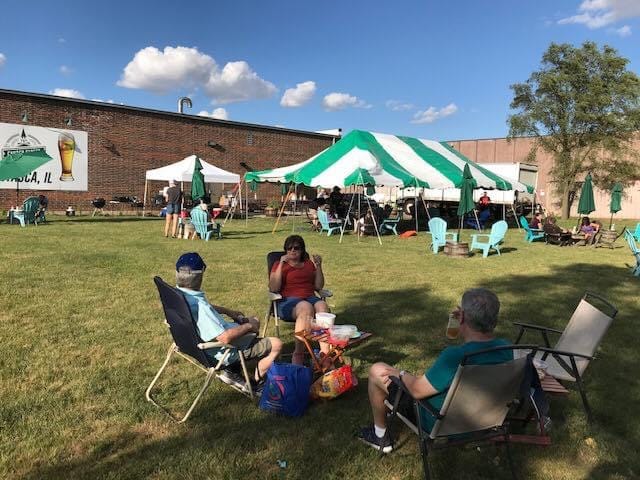 There are plenty of amazing breweries in Chicago Northwest! In Elk Grove Village, Mikerphone Brewing is a fun destination that serves music-inspired craft beer. You can always trust Mikerphone to have something new and exciting to offer. Church Street Brewing Company is a family-owned craft brewery located in Itasca. Their passion is in crafting lagers and ales that represent the old and new beer styles of European influence. If you are looking for a brewery that experiments with local fruits/spices, check inside Pollyanna Brewing Company - Roselare. Pollyanna is a local chain, and the Roselle location provides a wide array of wood barrels, Italian Foudres, and a smaller brewhouse for unique offerings. View additional breweries in Chicago Northwest.
CHICAGO SOUTHLAND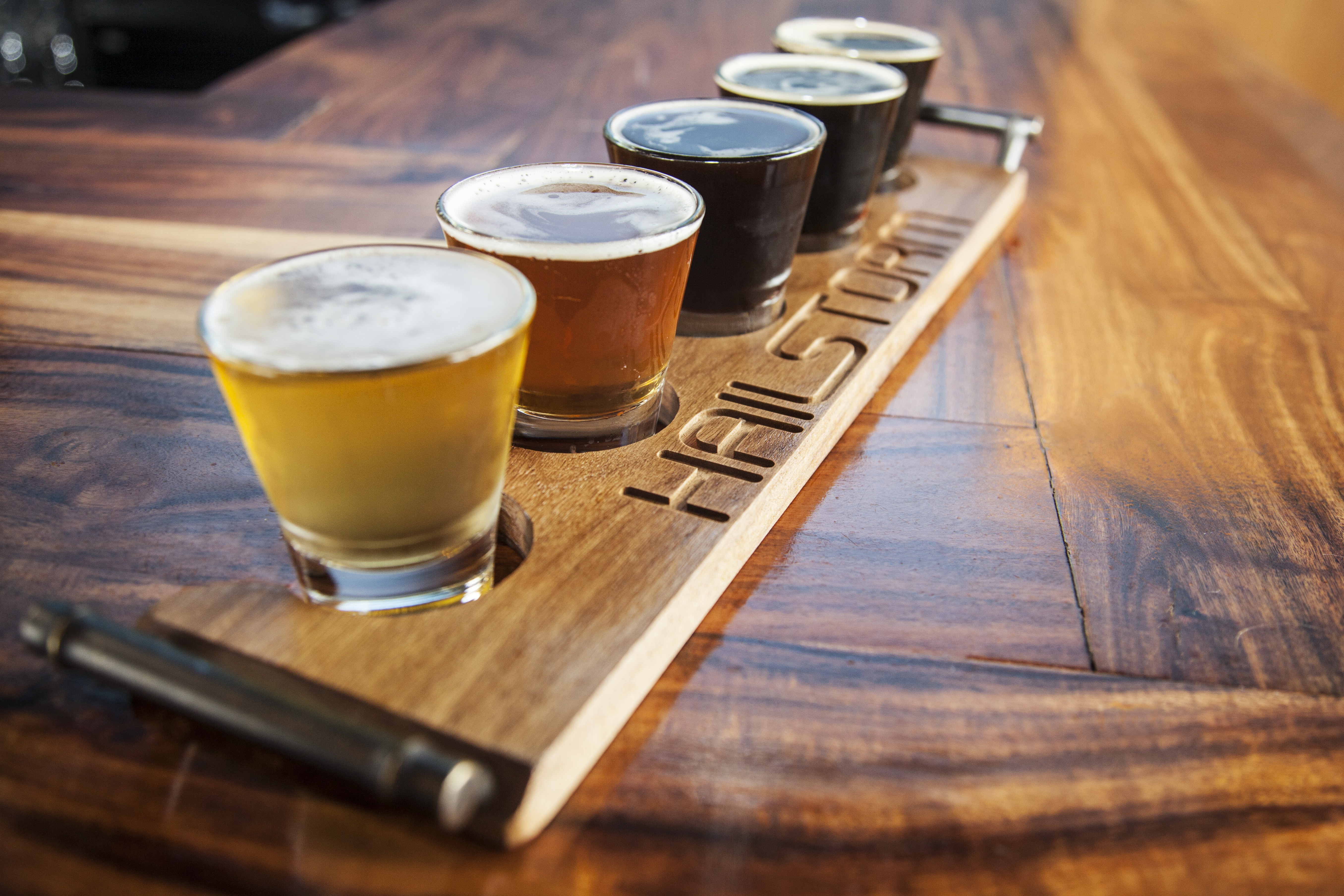 The Chicago Southland is home to 19 craft breweries, each with distinct styles and flavors that can only be found here. Hop on over to Tinley Park and sample some of Hailstorm Brewing Co.'s awarding-winning beers. In 2017, their flagship beer Prairie Madness IPA took home the gold at the Great American Beer Festival. Hailstorm features 16 beers on tap, including a variety of rotating and seasonal craft beers. Food and $5 flights are also available. Next, pay a visit to 350 Brewing Company, a nano-brewery that specializes in small, handcrafted batches of classic beer styles with a twist! All of 350's beer is brewed on-site, like their flagship I Hate Monday's espresso porter. For more information on the Chicago Southland's craft breweries, be sure to visit our online Cheers and Beers guide. Please drink responsibly!
VISIT EFFINGHAM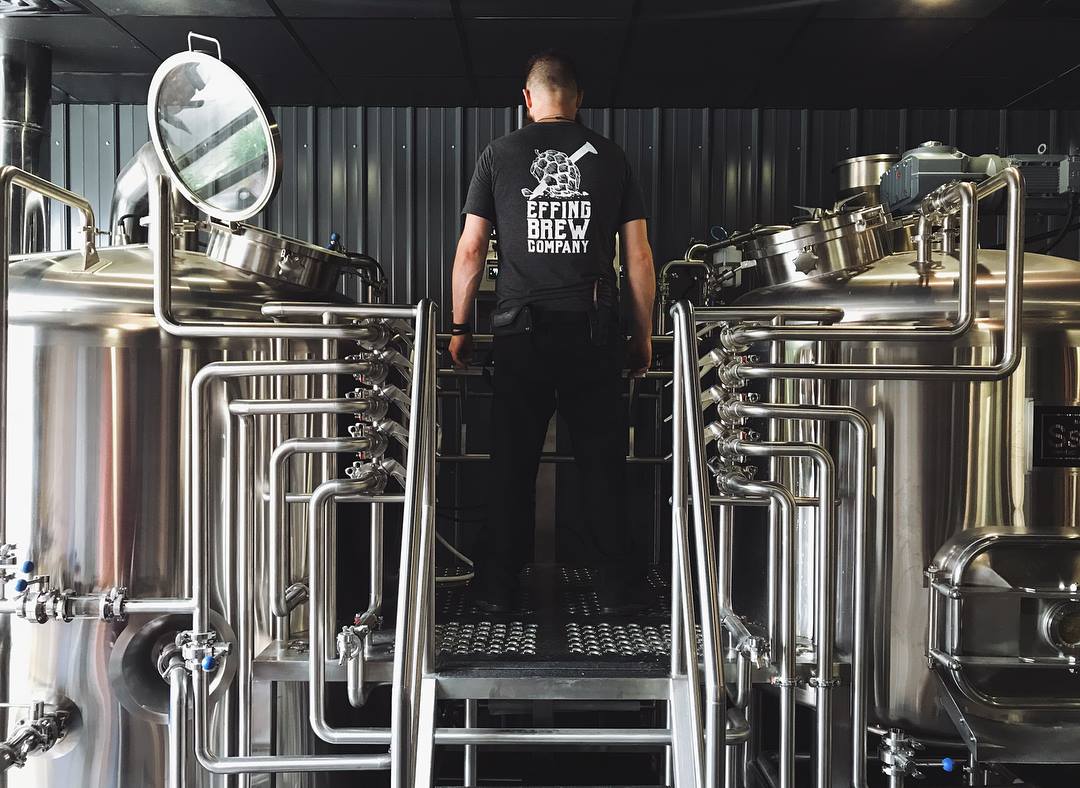 Established in 2018 by owners, Aric Cornell and Chad Eirhart, Effing Brew Company is a local, family-owned and operated company. Effing Brew offers delicious food, outstanding beer, top-notch catering services and exciting entertainment! Their brews are old-world and handcrafted, using the freshest ingredients, with complete attention to detail. Be seated on the patio, at a table – with a view of their impressive stainless steel kettles – or at the bar, where you can taste everything from the Granville Davis APA to the Chadillac IPA. Enjoy live music, most nights, and an atmosphere 'where everybody knows your name'… Cheers!
EXPLORE ELGIN
Looking for a place to go for your next beer run? Stop by Black & Gray Brewing in East Dundee. Black & Gray combines high quality and friendly small business service with exceptional taste that will keep you coming back. If you're in the area this is the go-to place! Certified Independent Craft issued by the Brewers Association and 14 taps with revolving selections and fan favorite mainstays ensure a unique experience every visit. Ales, lagers, and ciders oh my! And that's just the beginning. Another exclusive experience the Elgin area offers are the Vorlauf Brew Tours. Perfect for those who enjoy learning about the process while savoring brews along the way! Check in to see when tours will begin again and visit our website for more information on the bar and nightlife locations throughout the Elgin area!
GREAT RIVERS AND ROUTES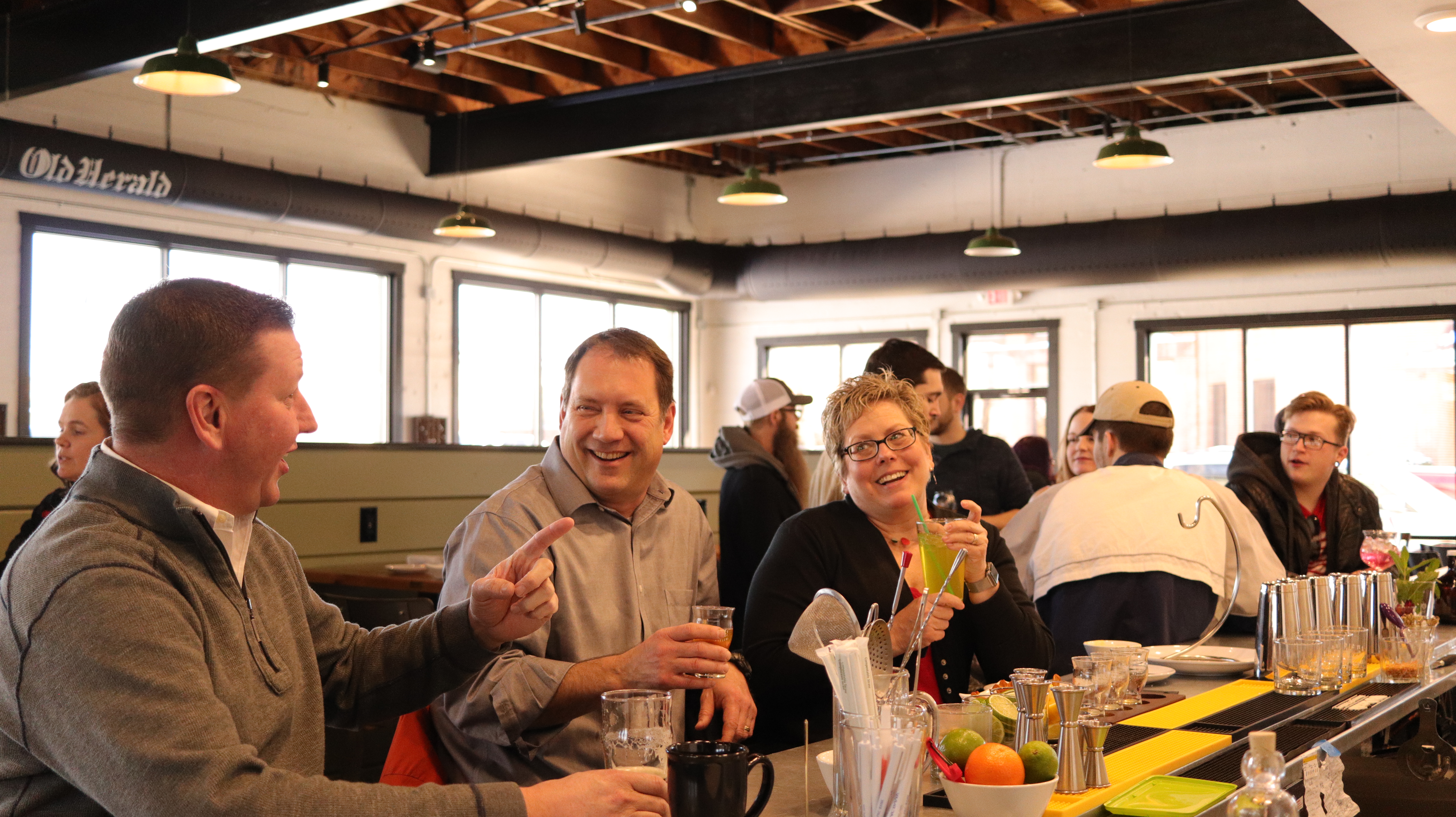 Everything old is new again when it comes to craft breweries and distilleries in the Great Rivers & Routes region of southwest Illinois. Old Herald Brewery & Distillery in Collinsville has found a home in a converted city newspaper office. Brews that honor that heritage includes Printer's Ink, Proofreader Haze, and Late Edition among others. In a unique twist, Old Herald also crafts its own spirits which run the gamut from the popular Horseradish Vodka to the Ardent Spirits Gin. Head to Alton's Old Bakery Beer Company, housed in the former Colonial Bakery Building, for the recently tapped Beermosa or enjoy a pint of Porter. Recess Brewing in Edwardsville, Grafton Winery & Brewhaus in Grafton, and Opera House Brewing in Hillsboro also offer great craft beer experiences.
ILLINOIS SOUTH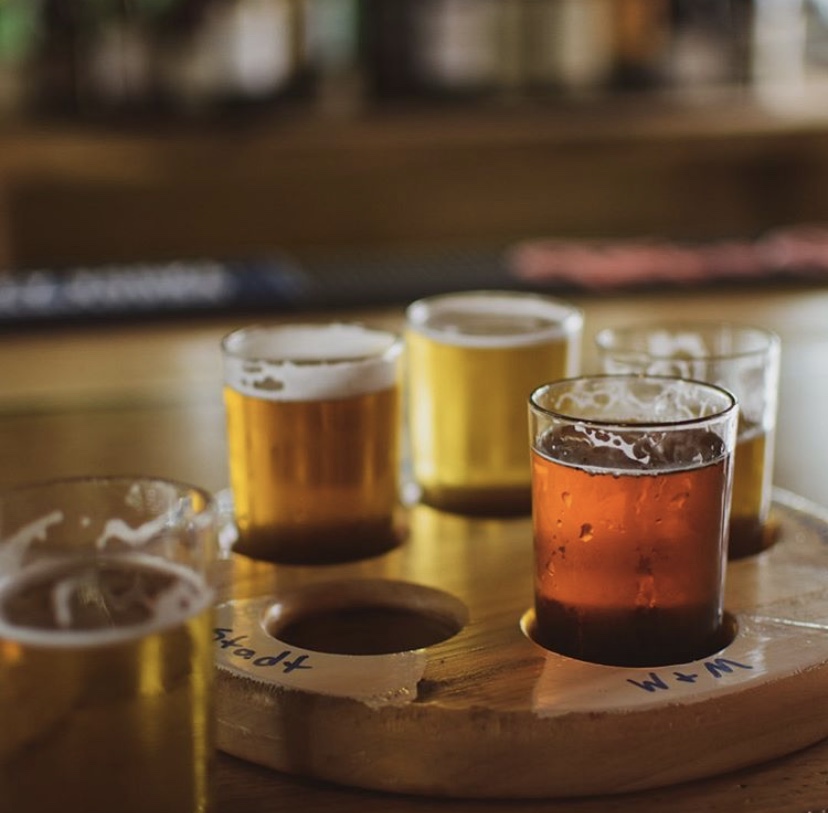 The best way to experience breweries and distilleries in ILLINOISouth is to hit the Southern Illinois Beer Trail! It is comprised of 18 local breweries, broken up into three different loops – north, middle, and south. Ten of those breweries fall within ILLINOISouth's 22 county territory – and each of them has their own unique twist on beer and adult beverages. We'll start north and head south; with Excel Brewing in Breese being the first stop. From there head to Peel Brewing Company in O'Fallon for great pizza and beer. Just down the road, 4204 Main Street Brewing in Belleville has a vast array of beer options to choose from. Millpond Brewing & Incubator is only ten minutes south, and has everything from stouts and ales, to a saison and pilsners. Stops in Monroe County include; Stumpy's Sprits in Columbia Stubborn German Brewing Company and Hopskeller Brewing Company, both in Waterloo. Further south in Randolph County there is Lieferbrau Brewery in Red Bud, and the White Rooster Farmhouse Brewery in Sparta. Last but certainly not least, is a stop at St. Nicholas Brewing Company in Du Quoin. Have fun, be safe, and enjoy the trail!
VISIT MCHENRY COUNTY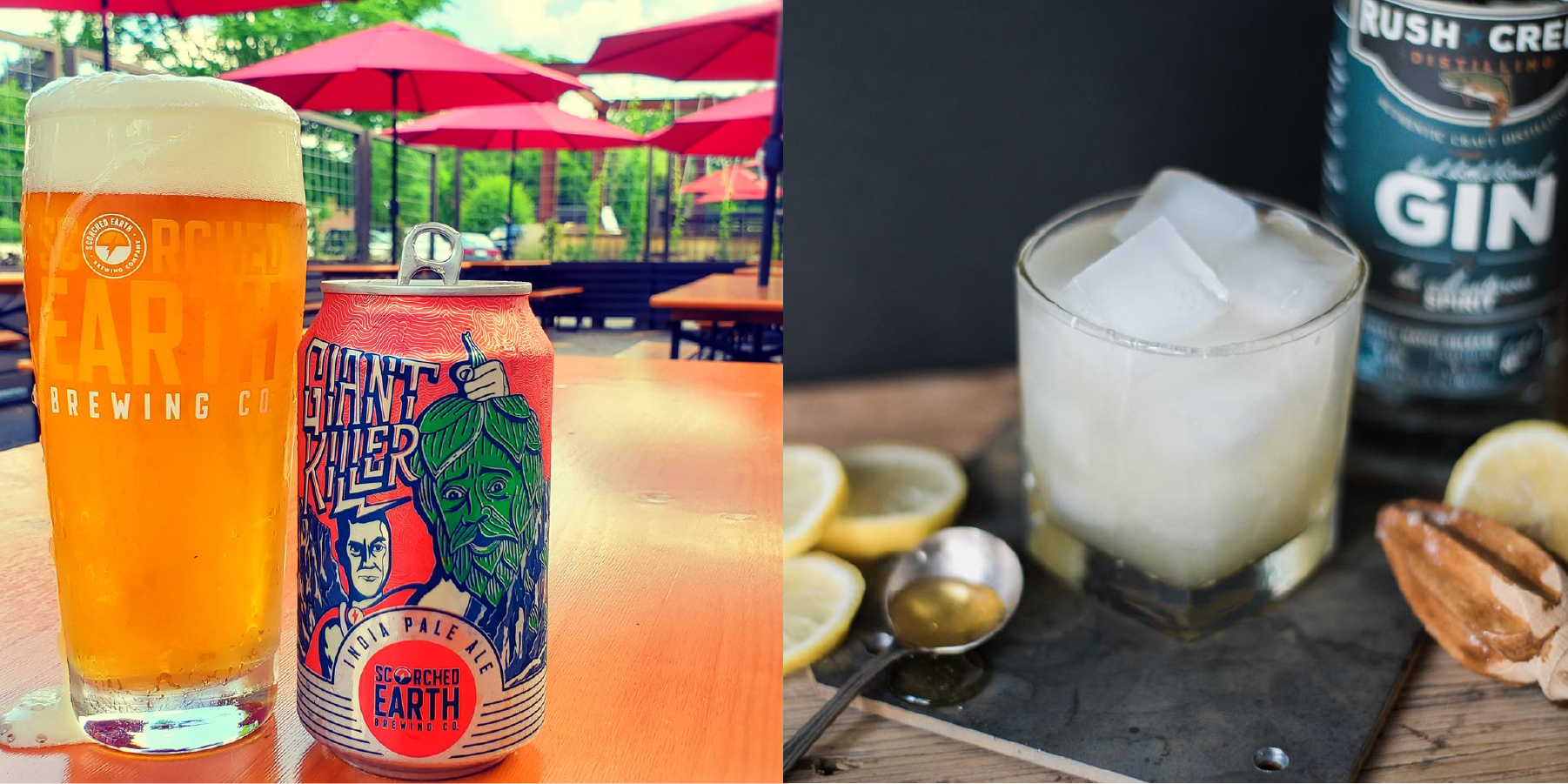 Raise a first-class glass! Family-owned since 2014, Scorched Earth Brewing Co. prides itself on sourcing local ingredients and using old-world brewing techniques to brew award-winning beer. Their spacious taproom is a hidden gem in Algonquin and boasts 24 taps to choose from, along with a fun, laid back vibe that is family-friendly. Although food is not served on-site, patrons can bring in their own food, have it delivered or enjoy food trucks that stop by regularly.
It takes an adventurous spirit to make an adventurous spirit. At Rush Creek Distilling, that idea is the core of their mission and one that's apparent in everything they do. As true craft products, Rush Creek's spirits are original, full-bodied experiences using select local grains, uncompromising craftsmanship, and the purest deep-spring water they can get their hands on. Drop-by-drop, batch-by-batch, products are meticulously created using a handcrafted, American-made still. Everything is done on-site, with grains harvested from local farmlands, then milled and mashed right here for you to enjoy.
DISCOVER PEORIA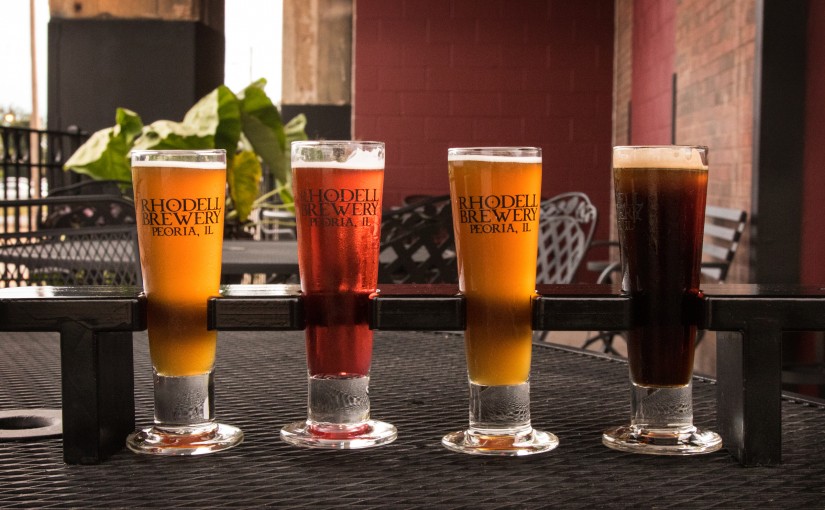 Between 1837 and 1919, Peoria was home to over 24 breweries and 73 distilleries, making it known as the Whiskey Capital of the World. While the area may not have that many breweries and distilleries anymore, Central Illinois is lucky to have two new distilleries opening soon! Black Band Distillery and J.K. Williams Distilling will both be opening in the Warehouse District this fall. Peoria might be the Whiskey City, but it's also a great place for beer! Downtown Peoria is home to three great breweries, Rhodell Brewery which has been open since 1998, Bearded Owl Brewery and Obed & Isaac's Microbrewery and Eatery's second location inside a renovated and historic church. Industry Brewing Co. in North Peoria is a part of Peoria's successful Spice Hospitality and offers unique twists on the usual classic brews. While they all offer that tasty, sudsy brew, each brewery has its own unique personality. Check out these beloved breweries and take a growler home with you. Request our Discovery Guide to learn more about these River City brews. And don't forget, drink responsibly.
VISIT QUAD CITIES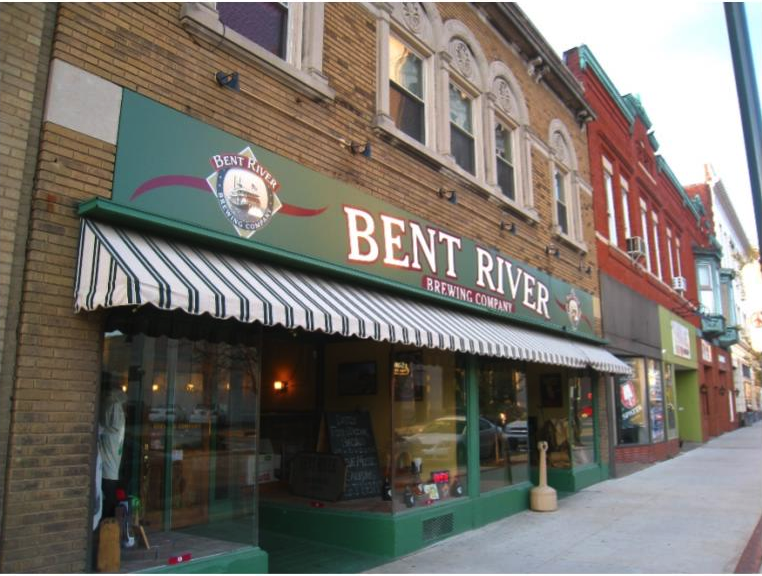 Blaze a craft brew trail in the Quad Cities. The QC Ale Trail features more than 10 craft breweries and is a great way to introduce yourself to the Quad Cities beer scene. This Mississippi riverfront region has a long history of brewing beer, and we invite you to taste the top-quality pints from our current batch of brewers. You'll even find that some of these establishments serve up a delicious food menu that will compliment your trail experience. Sign up for the QC Ale Trail on the website and follow it through your mobile phone. If you complete a visit and a taste at each brewery you can earn yourself some cool swag. Start blazing your trail today.
ROCKFORD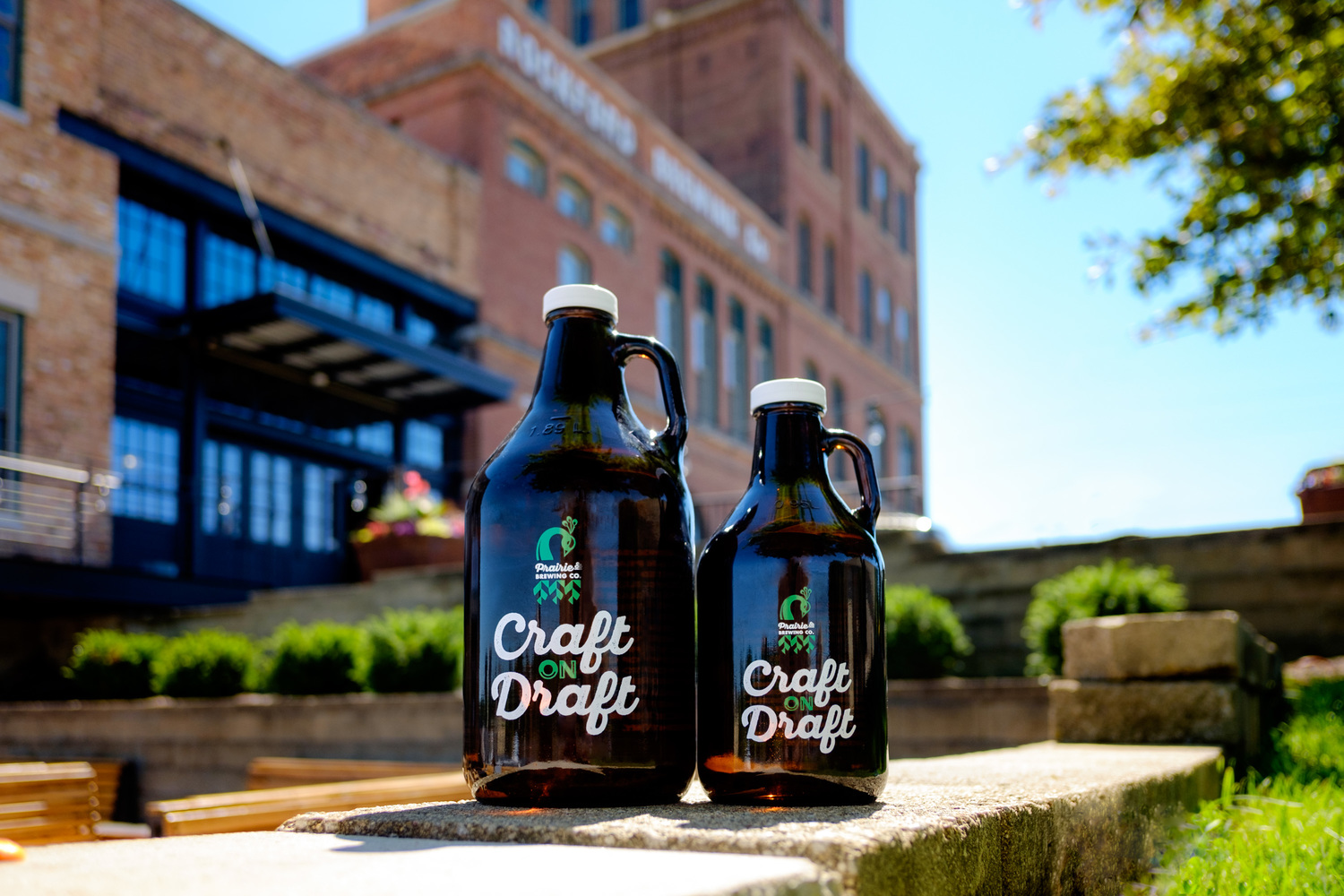 Craft beer enthusiasts are able to sample dozens of different local, craft beers all within the Rockford region without having to travel too far. The Rockford region's premiere microbrewery, Carlyle Brewing Company, is located right in the heart of downtown Rockford and serves ten to twelve styles of ales and lagers on tap at any time. Younger members of the family don't have to feel left out, though, as Carlyle also serves up delicious, homemade root beer. Just down the street from Carlyle is Prairie Street Brewing Co., situated right on the banks of the Rock River. Prairie Street Brewing Co. is home to the Rockford original beer, the Nikolob—known as the beer that made Milwaukee jealous. Foodies looking for refreshing beer and some unique food to go with it will enjoy what's being served at Pig Minds Brewing Co. in Machesney Park. The high-quality ales are crafted using the finest barley, wheat, malts, and hops, and the food menu is 100% vegan, featuring everything from sandwiches to tacos to desserts. New to the beer scene in the Rockford region is Urban Forest Craft Brewing, who just opened their doors in summer 2020. In addition to their menu of unique beers, customers can also order one of their Beer Floats, combining their beer with locally made ice cream.
VISIT SI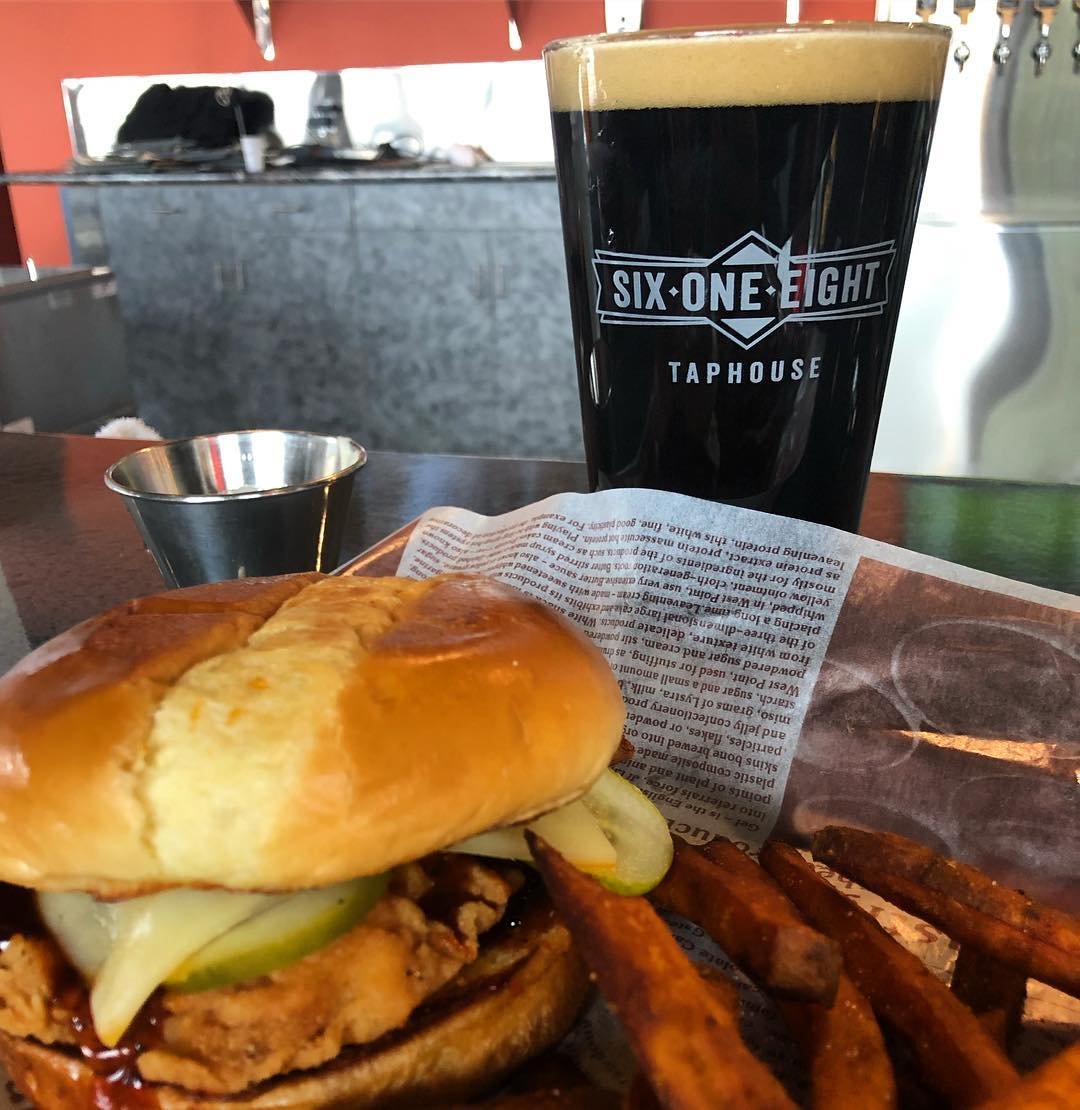 To beer or not to beer? That is the question, and you know we have the answer! Southern Illinois is home to a variety of local brewing companies ready to pour the beer of your dreams! The 618 Tap House in Marion has 31 beers on tap with selections from the area's top breweries. If you're looking for a little fun and a quick afternoon trip while you're in Williamson County, visit our neighboring counties beer trail! Enjoy locally brewed lagers and ales all while exploring scenic Southern Illinois. Brew it however you like when you visitSI!
VISIT SPRINGFIELD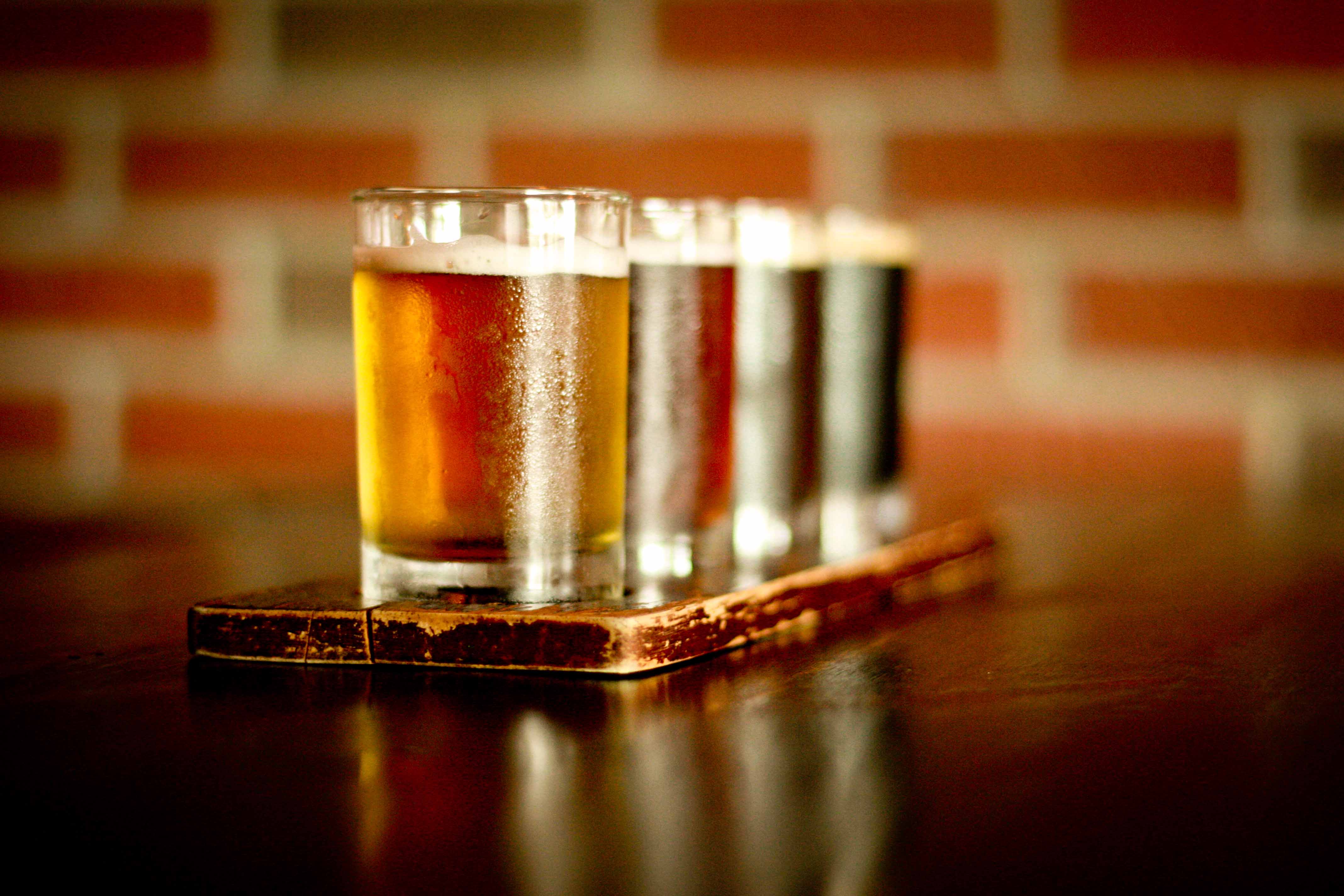 Looking no further than Springfield, IL if you are in the mood for some outstanding craft beer! Home to eight micro-breweries, not to mention the six wineries! Here is a sneak peek into a few. Located in downtown Springfield are Buzz Bomb Brewery, a two-story taproom with weekly live music and entertainment that offers growlers to go and Anvil & Forge Brewing & Distilling, a local brother operated brewery with a future distillery. These establishments join Obed & Isaac's Microbrewery & Eatery, who features locally made beer and other libations, offers a full menu, as well as outdoor bocce courts. Don't miss Engrained Brewery & Restaurant, located next to SCHEELS. This locally owned microbrewery and farm-to-table restaurant is a perfect stop for those seeking the local brewpub experience. And our most recent addition, Springfield Beer Company on Springfield Westside. This husband & wife owned brewery severs up a variety of locally made beers! Paired with excellent gastronomy, a weekend stay is definitely a must. For a complete listing, https://visitspringfieldillinois.com/LocationSearches/EatAndDrink?id=BrewAndWine