5 Unique Sports to Try in Champaign County
April 14, 2022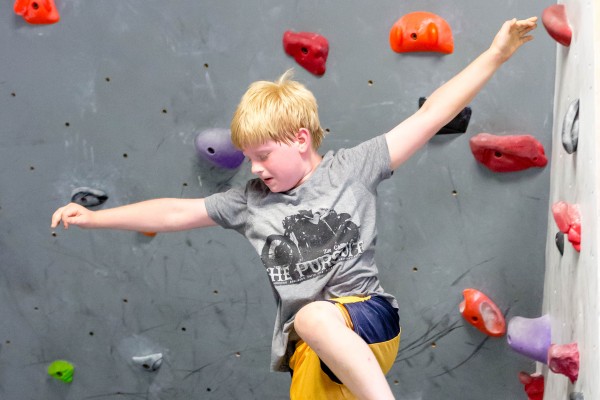 When it comes to staying active, we all have our favorite sports and activities. The longtime favorites like biking, tennis, and even just a good old-fashioned walk are still great options. Plus, we have a ton of places to participate in those activities in our area. What about when you're itching to try something new?
Five unique sports you can play in Champaign County are beginner-friendly. Additionally, they provide a great change of pace for your usual spring and summer activities. So, next time we have a beautiful day and you're not sure what to do, try these 5 unique sports you can play in Champaign County.
FIVE UNIQUE SPORTS TO PLAY IN CHAMPAIGN COUNTY
These might not be the typical sports you see on TV or played in gym class. That said, each of these exciting activities provides a fun way to spend a spring or summer day. Get out of your comfort zone and into a brand new sport for 2021.
FRISBEE GOLF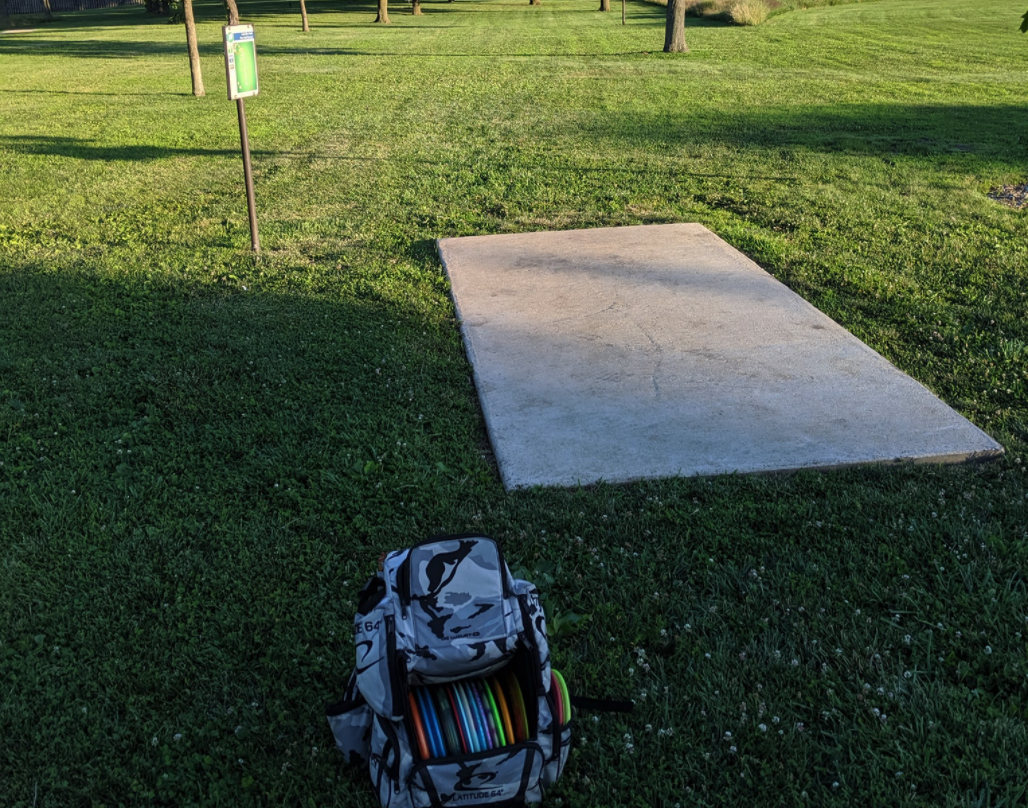 Frisbee Golf, or Disk Golf, is an increasingly popular sport. The rules are similar to regular golf but with frisbees replacing the typical club and ball combo. Using different styles of frisbee for varying distances, players compete on 9 or 18-hole courses. The low-impact, high-leisure nature of the sport makes it great for families and older adults. You can purchase frisbee golf disks at Dick's Sporting Goods at Market Place Mall.
Did you know we have two regionally beloved frisbee golf courses in Champaign-Urbana? Courses at Dodds Park in Champaign and Lohmann Park in Urbana earned recognition from the Professional Disk Golf Association. Mahomet's Brent Johnson Park and Rantoul's Wabash Park are similar favorites of the Champaign County Disk Golf Association.
Image via Champaign County Disk Golf Association
FOOT GOLF
Let's stick with golf, or rather, alternative ways to play golf. Foot Golf is a sport many can't conceptualize until they play it. The good news: once they try it, then they are hooked! A soccer ball is used to traverse a course and your objective is to place the ball in a large hole in the fewest possible shots. This is particularly great for families and friends looking for something to do that doesn't require clubs or much equipment.
Two great places to try out Foot Golf are the University of Illinois Golf Course as well as Lake of the Woods golf course. It's sure to be a hit from the first kick!
INDOOR ROCK CLIMBING
Indoor rock climbing is a sport that many feels might be too tough for them to participate in, but that's not the case. As opposed to the riskier outdoor rock climbing spaces that exist, indoor facilities help accommodate newcomers with beginner-level setups and insights from helpful and friendly staff.
Urbana Boulders is our stellar local indoor rock climbing facility that caters to newcomers and experienced climbers. They're also doing an incredible job ensuring staff and visitors feel safe with COVID-19 protocols, so make time to stop by!
PICKLEBALL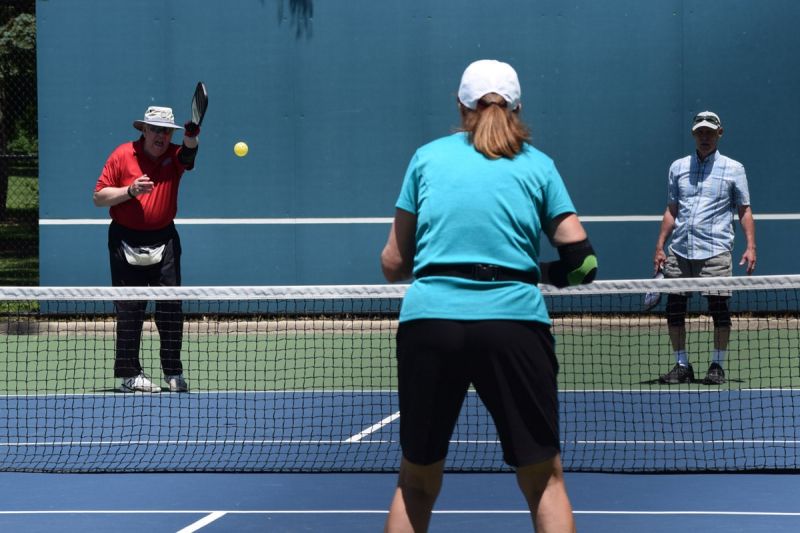 Pickleball is a new addition to gym class curriculum, but some still haven't played this increasingly popular sport. A hybrid of wiffle ball and tennis, players utilize a special ball and very low nets to play a human-sized version of ping pong! You're likely playing with a partner, but 1 on 1 matches are possible as well. A special paddle is used and the local Champaign-Urbana Pickleball club can assist with possibly finding somewhere to obtain this gear.
Some of the most popular places to play pickleball in Champaign County include Hessel Park and Dodds Park for outdoor play as well as indoor spaces like the Leonard Recreation Center and in Champaign. Bridle Leash Park in Mahomet is also a popular spot for the Mahomet Park District to host beginner leagues. An active Savoy Recreation Center Pickleball league is also active.
Image via Champaign Park District
RACES
Last but not least, we're excited to welcome back many area races to the community. The Illinois Race Weekend is on the horizon for April 29–30, with the Green St. 1-Mile and 5K on Friday night and the Half Marathon, Marathon Relay, 10K, Wheelchair Half Marathon, and Youth Run on Saturday. Register today for this fun, and more importantly, flat, race!
Stay tuned to our website as we list many of them on our events calendar. T
Do any of these sports sound like you might give them a go? If you do, take a photo of you trying your new activity and tag us on social media! Likewise, keep up with events, news, and information from Visit Champaign County on our social media channels. Give us a like or follow on Facebook, Twitter, and Instagram!
Featured Image Credit via Urbana Boulders